AN innovative non-contact medical thermometer is set to transform the NHS with an entrepreneurial spark born out of the e3 campus in West Belfast.
The thermometer, a brainchild of TriMedika's Dr Roisin Molloy and Julie Brien, is the only EU-designed and built device on the market.
Roisin explained how the device, which can read and record temperature without having to touch a patient or child, uses zero consumables, is non-touch for optimised infection control and offers a connection for the seamless transfer of patient data to the electronic hospital records system.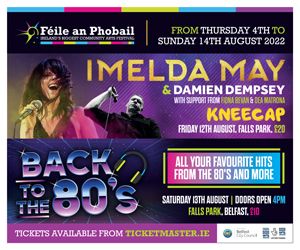 "When we were researching the product we were struck by two main market drivers, the Lord Carter Coles report which was a review of recommendations on how the NHS can save money and improve care. February of this year saw 15 recommendations. Our device uses zero consumables and we know that the NHS in the UK spend in excess of £150 million a year just on the plastic consumables they put on the end of a thermometer to record temperatures. That doesn't include the amount they pay to stock them or to dispose of them," she said.
"The NHS spends £1 billion on infection control in the UK, five minutes of time saving per nurse on shift saves £280 million. We have a cost calculator and we can calculate, going by the size of the hospital, what we can save you in the first year. A 900-bed hospital, using our device, could save anything in excess of £50,000 to £80,000 in the first year. This device can record a patient's temperature in a minute, with the traditional thermometer is can take up to six.
"There have been instances with dementia patients where the pro cap from the standard thermometer has flicked off the device and ended up in a patients food tray," explained Julie, "another case, very close to me, is when a patient has a hearing aid and they have it removed and it gets lost. All that patient's data has to be put through the system again. You may have an elderly person who is maybe a bit confused and is subject to even more distress as their lines of communication are affected as well. It happened to an aunt of mine as her hearing aids were lost twice in the system but this thermometer would record the data and then transfer to the hospital's system."
TriMedika, who are part of the Aisling Awards nominated Entrepreneurial Spark's hatchery in Belfast, recently beat off stiff competition at the recent Titanic Belfast Homecoming conference with their Dragon's Den style pitch and product to win flights to San Francisco and attend Ted Ex at Stormont. The team will now attend further showcases for their product across Europe as well as pitching amongst Entrepreneurial Spark's entrepreneurs for a £10,000 award at the bi-annual #GoDoAcceler8 awards this month.
For more information visit www.trimedika.com