March heralds a brave new world for Irish music. A sizeable contingent of acts is headed off to the states for a stint at SXSW, the texas-based largest music showcase on the planet. It's a great showing for our acts as they take on the world's industry and display how Ireland consistently punches above our weight creatively.
As such, many acts are releasing music in Feb ahead of the globe's eyes being turned onto the country once again. Seem like a lot to handle? Don't worry, as this week on Northern Winds we've developed a handy guide for bumping up your playlist. Scan below for a curated catalogue of some of the best new tracks out this week.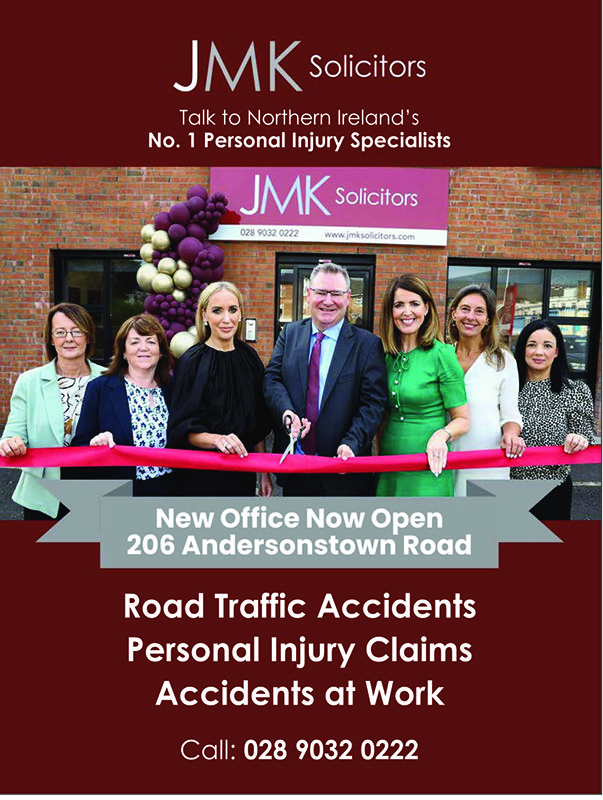 First off we have the latest from post-punk/dance trio chalk. The Belfast act has made a significant splash on the scene, with debut track 'them' and follow-up 'velodrome' receiving support across the BBC and national media. Now, ahead of a headline UK tour in May, the band release their next statement single, a thrasher titled 'static'. An antagonistic track, fuelled by venom and paranoia, it blends noise rock, post-punk and hairstyle dance traditions in a swirling maelstrom of malice and malcontent. Get tickets to their Belfast headline to see the chaos in person.
Staying at home, we also have the new single from Becky McNeice. With a vocal suited for the modern electronica wave sweeping through dance and pop in recent years, McNeice has turned heads and earned comparisons to some of the Uk and Ireland's biggest names. Fresh single 'Yellow Glow' stays on the trend. Dreamy vocals, lofi hip-hop productions on the rhythm section and irresistible house-music-inspired melodies mean that McNeice can chalk up another banger to her discography. Having been recognised and supported by the prestigious PRS Women Make Music Award, I'm sure we can expect more to come.
At the opposite end of the spectrum (and the country) to these two tracks comes something entirely brilliant. 'm'anam go b'ea' was my introduction to the band Trá Pháidín. Cut from the same cloth as improvisational supergroup Black Country, New Road and weirdo rockers Squid, this group has it all...literally. Spurning convention for extemporization, and incorporating folk, jazz, brass and post elements into their music, this 9-piece is bringing something entirely new to the table. Check out their Bandcamp for more of the same, and to keep an eye on the Cork/Connemara group (and make sure you do, as they're playing with some heavy hitters - Junior Brother, Katie Kim and The Bonk have all co-signed their live abilities).
Lisa's "all of this is chance" is out today on @RoughTradeRecs - available at all the usual places online & in record stores https://t.co/2XYTlkW8sM pic.twitter.com/SKb40slxvm

— Lisa O'Neill Music (@lisaoneillmusic) February 10, 2023
Also out of Cork is the new single 'Boy In Rage' from alternative artist Outsider YP. Starting his career in rap and hip-hop before heading to left-field creative pursuits. The newest brings the heat, with an electronic flair and chippy, antagonistic production style. A true original with a knack for pushing the conventional genres into new territories and beyond boundaries, this new record is the latest of three singles that possibly hints at a larger project. We can only speculate for now, however, as Outsider continues to keep us guessing.
And finally, we look into the world of folk with Lisa O'Neill. Rightfully respected as one of the pre-eminent singers and writers of this current generation of Irish Folk artists, O'Neill delivered some of her best work yet with the new album 'All Of This Is Chance'. Singles 'Goodnight World' and 'Old Note' are both standouts but it's 'Silver Seed' that takes the cake for this journalist. It's a soaring triumph, filled with cinematic arrangements and stunning, idiosyncratic vocals. A preeminent artist on the UK's best folk label River Lee (via the iconic Rough Trade), her new album is an early contender for Best Of The Year. Coarse, nuanced and lush, with beautiful imagery and sophisticated songwriting, this is a must-listen piece of music.