This week, we're looking at one of the busiest release periods of the year as festivals like Electric Picnic release more info on their line-ups.
We start off with news from Ireland Music Week, which releases its third round of delegates ahead of the four-day festival in October. It's one of Ireland's premier showcase festivals, wherein international music industry officials descend on Dublin to check out our native talent.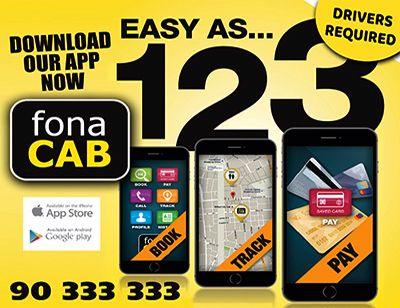 This year we're represented in the North by Chalk, Problem Patterns, Ethan Holland, Lucy Gaffney and others.
On their latest announcement, organisers First Music Contact (who were amongst the primary lobbying forces behind the groundbreaking Basic Income For The Arts scheme launched in previous months) revealed the latest international delegates tasked with educating attendees on how to make it in the music industry.
Names include Ivor Novello award-winning songwriter Iain Archer, Head of A&R for 4AD Records (The National, The Breeders, Big Thief etc) Ed Horrox, PR representatives from The Syndicate and Marauder and many other labels, staff from TikTok and music supervisors. One can only hope they're well-prepared for the onslaught of talent they're to bear witness to.
And on the release front, we have a plethora of excellent new releases to populate your playlist. Almost too many for some, so, lucky for you, we here at Northern Winds have parsed through and fund the most unmissable tracks for your enjoyment;
Bell X1 - The Lobster
As explained in the following quote from band member Paul Noonan, "The song is I suppose a plea for comeuppance for the assholic behaviour of  our current crop of political "strongmen", and their appeal to the worst in us humans – that they may be tormented by their dick-swinging deeds." A bright slice of indie and synth pop, it's a gloriously bright tune for the week that's in it. 
Lucy Blue - Love Hate
A modern pop banger - which is no surprise given the tear Lucy Blue has been on as of late. Riddled with the alternative and surprising rhythms and melodies that have become mainstays in the writing of Billie Eilish and The 1975, Blue flexes her lyrical chops on the latest with some biting imagery and nostalgic wordplay.
June 13, 2023
Jordan Adetunji - Things That You Do
Since leaving our shores and headed to his major label team, Adetunji has creatively come into his own. Gone are the childish, half-baked rap cosplays and replaced is a new sound - one that straddles club breakbeats, hyperpop, pop-punk, alt-rock and rap-infused-r&b. Things That You Do is in this vein, sounding both instantly familiar and impossibly "right now". An exciting time for the rising star with music to match.
The Fae - 2004
The Fae have quickly become that favourite band that not enough people talk about but everyone listens to. And it's a reputation that's built off the back of tracks like 2004. Opening with a "There She Goes by The La's"-eque britpop delivery before devolving into a raucous punk rock track that samples chip-tones, bedroom pop and alternative productions and found sounds. It's hard not to have this track on repeat.
Amerik - The Real Thing feat. Sasha Samara
Words like cinematic and lo-fi come to mind when listening to composer/producer Amerik's discography. Now teaming up with pop singer Sasha Samara, the two artists have created a real throwback track. Think "Disney soundtrack" meets modern pop production.
Soda Blonde - Midnight Show
Another misty, cinematic band who feel like they're coming into their creative own. This time, they have enhanced the synth-pop overtones with some throwback vocal delivery, iridescent strings and a funky rhythm section that sound have this track pegged as a fan favourite for years to come
Well now. Thank you for making that one of the most memorable nights of our lives. Loadsa grá 🫀 pic.twitter.com/X7TdEPcQVa

— Soda Blonde (@sodablonde) December 13, 2022