"I don't think anyone cares about the loved ones, all we want is justice and peace." The words of Joe McKeown, son of Frank, as he stood outside the NIO offices protesting against the British Government's Legacy Bill.
Frank was killed in July 1972, 50 years ago. Joe was 12 when his daddy was killed. He has lived an entire lifetime where the concepts of truth, justice and meaningful peace reside elsewhere, but never in his home.
 
He joined around 300 others in dignified protest. Families with t-shirts with their dead loved ones' images. Others with framed photographs, taken from their mantlepieces where they hold solemn place. Some had banners, unfurled for another protest, spending years of protesting. Others just stood. Listening, thinking, contributing with their presence. All with the same messages. They are angry. They have been betrayed again. They will not however accept the idea that this legislation is good for them or for society.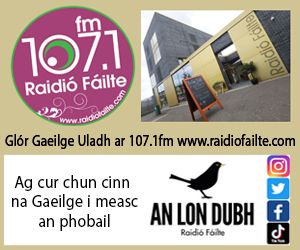 This vigil was different. Leading human rights academics, pro-human rights political parties, other human rights campaigners, our Irish language community, and community stalwarts all came out to stand with families in Belfast and join with them in saying that We Are Never Giving Up.
 
In the face of lies and spin, and decades of campaigns by families it is easy to lose sight of what is at stake with this legacy legislation. One of the greatest achievements of the Good Friday Agreement was the comprehensive overhaul of the criminal justice system.
That overhaul provided the foundations on which sustainable peace was possible. The foundation stones of human rights law made that possible. The commitment of the population to decency and the rule of fair and just law made that possible.
 
When last year we saw the families of Ballymurphy emerge from the Waterfront, vindicated under the law, we all rejoiced and felt healing was possible. This legislation does away with other families' rights to those days of vindication. Make no mistake that the legacy Bill of Shame takes a kango hammer to our criminal justice system. It turns its face away from human rights reform and its contribution to peace. When it is possible to do this to victims and survivors of the conflict, with zero support or consent on this island, the rule of law is vulnerable on every other issue.
 
How can any of us have confidence that the British government will not take it on themselves to pursue any other anti-rule of law issue on this island, irrespective of all of the parties, or the Irish government, or the rule of law or that they will not just introduce a Bill of any kind, rush it through with indecent haste in a cloud of misinformation and lies? We cannot have any such confidence. And thus our confidence in the rule of law and the peace agreement itself is critically undermined. All to save the blushes of a few old veterans who thought they could come to our country and do what they wanted.
 
Of course the net for British bad faith is spread wide right now. The Protocol, legacy, freedom of movement on this island, and more. There are so many fundamental issues deliberately taking good people's attention. But one phrase must ring out. No Justice No Peace. For Joe McKeown or anyone else.