THE An tOireachtas 2023 Lifetime Achievement Award will be presented to Belfast journalist, columnist and commentator Eoghan Ó Néill for an extensive and exemplary body of work over many years. The Lifetime Achievement Award is presented annually by An tOireachtas in recognition of excellence by a person working in the Irish-language media  sector.  
Eoghan started his journalism career in 1981 with Preas an Phobail which he co-founded with Gearóid Ó Cairealláin. In 1984 they founded daily newspaper LÁ, while the following year the pair started Raidió Feirste, which would eventually become Raidió Fáilte, which broadcasts today out of its state-of-the-art studios in Divis Street.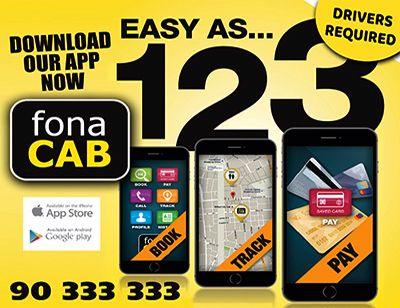 "Eoghan Ó Néill is an authoritative, authentic, compelling voice in Irish language print and broadcast media and has been over the last four decades", said Máirín Nic Dhonnchadha, CEO of An tOireachtas. "Always to the forefront in delivering news, current affairs and reporting on the arts in Northern Ireland and the entire country, throughout the grimmest of the Troubles to the present day, never shirking from duty or challenge, Eoin has continually availed of the newest and most technologically advanced media platforms. He is most deserved of this award and I congratulate him on his many and varied achievements in the media sector."
Eoghan Ó Néill, reflecting on the significance of receiving the Oireachtas Award, said: "Being presented with an Oireachtas Award is the highlight of any journalist's career.  It is certainly a personal highlight for me to have my name added to the distinguished list of previous recipients of the Oireachtas Lifetime Achievement Award.
"Throughout my career, I've had the privilege of working with many exceptional colleagues who were not only immensely talented but also deeply committed to their craft. This award, I feel, is not just a recognition of my own efforts, but a tribute to all those individuals who have been by my side, be it for a brief period or a long one, along this journalistic path. I extend my heartfelt thanks to the Oireachtas Committee for bestowing upon me this truly special honor."
Is cúis áthais dúinn a fhógairt go mbeidh Buaic-Ghradam Cumarsáide an Oireachtais 2023 á bhronnadh ar Eoghan Ó Néill.

Déanann muid comhgairdeas ó chroí le hEoghan as an ngradam seo a bheith á bhronnadh air.

Tuilleadh Eolais: https://t.co/QpA5odnHwz#Gradaim23 #OnaS23 pic.twitter.com/xn556CgHHI

— An tOireachtas (@OirnaGaeilge) October 24, 2023
A native of West Belfast, Eoghan, along with his lifelong friend, Gearóid Ó Cairealláin, was indelibly influenced by the actions and achievements of the small Irish-speaking community of Bóthar Seoighe, the first urban Gaeltacht. Their future careers in journalism and broadcasting were profoundly informed by the challenges faced by this community, by the conflict and by the constant struggle for civil rights. Their first collaboration was the founding of Preas an Phobail in 1981,a weekly Irish-language newspaper which quickly became the daily newspaper LÁ in 1984 serving not only the North but the wider Irish-speaking population in the 26 counties as well. The following year they established Raidió Feirste, the first Irish-medium radio station in the North of Ireland and continued broadcasting without a licence until 2006 when it was fully licenced and rebranded as Raidió Fáilte. In 2008 Eoghan Ó Néill started what was then a ground-breaking venture, a new online news service, called Nuacht24.com. 
Eoghan Ó Néill has worked in many media outlets, becoming News Editor in LÁ Nua and later, the Andersonstown News. He contributed to the Irish newspaper Gaelscéal and worked on Irish programmes in BBC NI. He is a regular commentator on RTÉ Raidió na Gaeltachta on politics and current affairs.   
The Lifetime Achievement Award is just one of the awards being presented at The Oireachtas Media Awards Ceremony in the INEC, Killarney, Co. Kerry, on Wednesday 1 November, one of the main festival events at Oireachtas na Samhna 2023. Winners of the 13 other categories will be announced on the night and the awards ceremony will be streamed live on www.tg4.ie and also www.antoireachtas.ie from 8.00 p.m. 
The shortlist for all other categories along with all up to date information regarding all Oireachtas events is available here.