THE words of a song by Jonathan Kelly – "One man may not be right, but can all of these be wrong?" – sprang to mind when I read about the MG4 EV being named Car of the Year 2023.
The award was decided upon by a panel of 27 industry experts who selected the fully electric hatchback as the best new car on sale in our marketplace today, citing design, quality, outstanding value for money and zero emissions as the reasons for their choice. The MG was up against cars from Dacia, Land Rover, Lotus, Kia and Toyota. The Car of the Year title is the fifteenth major award won by the MG4 in the Past six months, including four overall Car of the Year awards – and that's in addition to a Euro NCAP five-star rating.
A spokesperson for MG said that the company couldn't be prouder of what the MG4 has achieved in such a short time and winning this latest award demonstrates the immense capabilities of the new all-electric hatchback – and added there's much more to come in 2023. Head of the judging panel said: "The MG4 proves that electric cars can be affordable, practical and appeal to all areas of the automotive market. Fully charged, it offers more than enough miles for the vast majority of journeys, while the design and driving dynamics tick two other important boxes for consumers, it's a deserved winner."
"No other EV comes close to offering so much for relatively little outlay," said Paul Hudson, motoring editor at the Telegraph. "It looks good inside and out, drives way better than you might imagine, and the range is more than competitive." Tim Pitt, Managing Editor of Motoring Research, described it as: "A budget EV that doesn't feel built to a price. A very practical and credible family car."
Since MG was taken over by the Chinese, its cars have been good value, well equipped and practical, but never really desirable or truly class competitive. All that changes with the MG4. It's one of the most surprising new cars on the market. All the engineering stuff stacks up, it looks good and the driving range and charging figures are all good too. The interior has been described as a bit sombre, but you'll probably forget that when you remember that this car costs up to £10,000 less than some of its rivals, is better equipped and comes with a seven-year warranty. If you're choosing an EV in this class, it really would make sense to try one of these.
We're still failing to learn the lesson on speed
REPORTS that there has been a 30 per cent reduction in speeding on UK roads in 2022 came as good news for many, but in Northern Ireland figures have risen by two per cent.
Research shows that reduced speeds mean fewer collisions, in addition to the reduction in the severity of collisions. From an environmental point of view reducing speed is also important as a car driving at 80mph uses 10 per cent more fuel than one driven at 70mph, and a car driven at 70mph uses 15 per cent more fuel than one at 50mph. So if you drive slower, you're doing your bit for the environment, you could keep your licence free from penalty points, save money and, reduce the risks we all face on the road. Winner all round.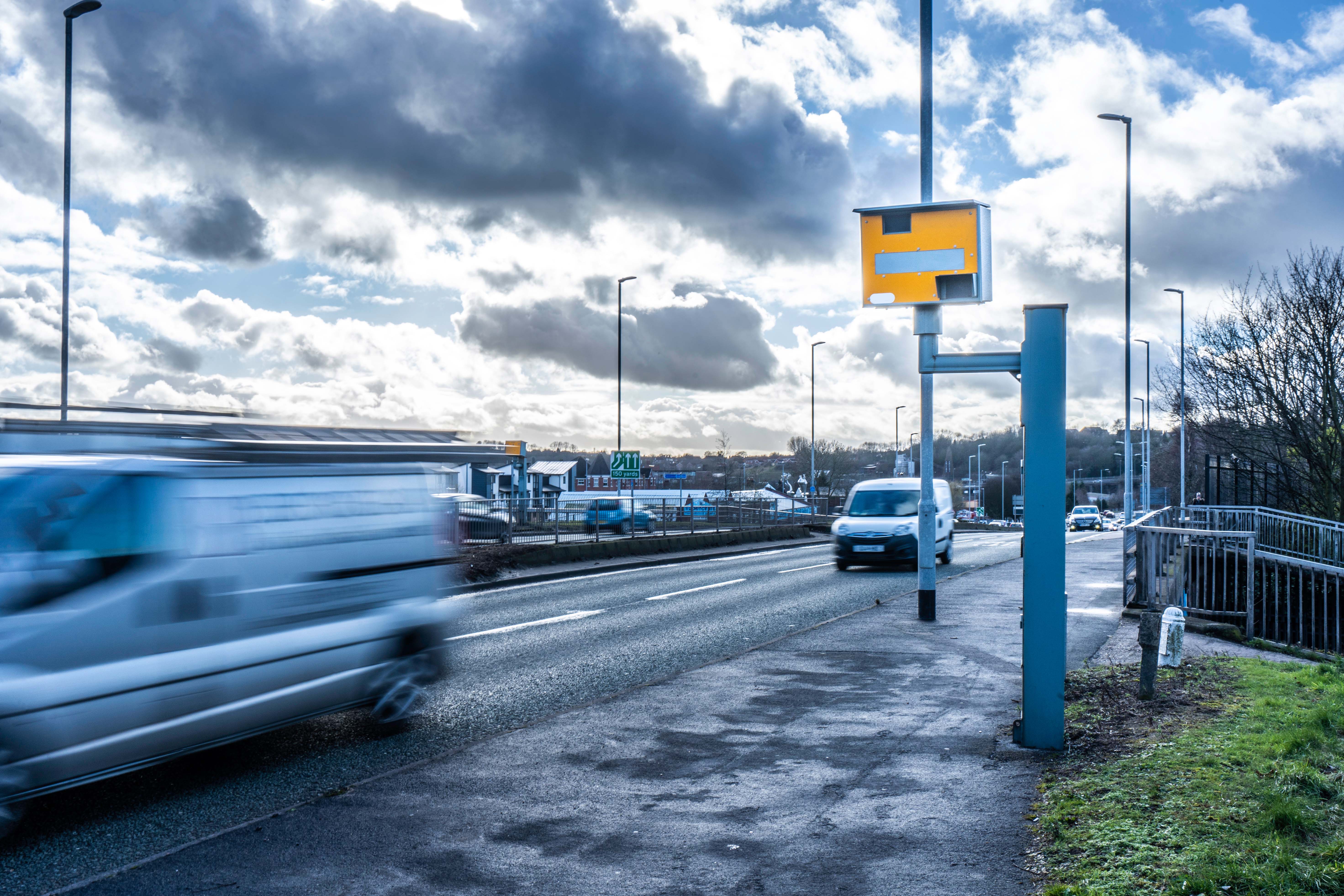 And the good news is that there are some very useful tips to help you keep your right foot lighter. Don't rush off on a journey at the last minute, leave early to ensure plenty of time, leaving no reason to speed. Be aware of speed limits, be aware of your speed, and whilst driving always think, is your speed both legal and safe? Remember, speed limits are limits, not targets, and if you are caught breaking those limits, there will be a penalty to pay. A speeding ticket will result in three points on your driving licence and a fine of £65, with those caught at higher speeds facing bigger fines, more penalty points and/or disqualification.
It's not the speed of your car,it's the speed at which you can handle it safely matters most, by spotting hazards early.
Reduce Risks on Roads by avoiding most common errors.#drivesafe #RoadSafety @Team_Road_Squad @TopDriverIndia @IamLokendra_ @rajakesari99 pic.twitter.com/XRIeNvgERT

— DriveSafe - Be a Defensive Driver (@skc2000rpm) March 13, 2023
So, just how safe are you on our roads? Well, a recent report into what was the most dangerous place to drive in the North has revealed that the Armagh City, Banbridge and Craigavon Borough Council (ABCB) area is that place. Analysis shows that although the number of all motoring offences in NI have been gradually declining, ABCB was the worst area to drive with 354 offences per 10,000 people living in the area. Antrim and Newtownabbey had 339, closely followed by Newry, Mourne and Down with 303, Mid-Ulster had 298, Belfast 284, Derry City and Strabane 272, Antrim Coast and Glens 215, Mid and East Antrim with 182, and Ards and North Down the safest on 134 per 10,000 people. On the plus side, the number of driving offences on NI roads has fallen by nine per cent since 2021.
Motorsport: Greer shines at Bishopscourt
CARRYDUFF'S Jonny Greer tightened his grip on the NI Rally Championship at the weekend when, partnered by co-driver Niall Burns, he dominated the Ballynahinch and District Motor Club's Race and Rally sponsored Bishopscourt Stages at the Co Down circuit.
Jonny made his intentions clear from the outset on Saturday with fastest time on the first stage ahead of the evergreen Derek McGarrity. Derek pushed Jonny hard all the way, including registering the fastest time on stage three. Competitors, marshals, officials, and spectators enjoyed a bright dry morning, but then the heavens opened. The slippery conditions suited Jonny even better in his Citroen C3 R2 as he pushed home his domination of the event, eventually winning by the comfortable margin of 22 seconds.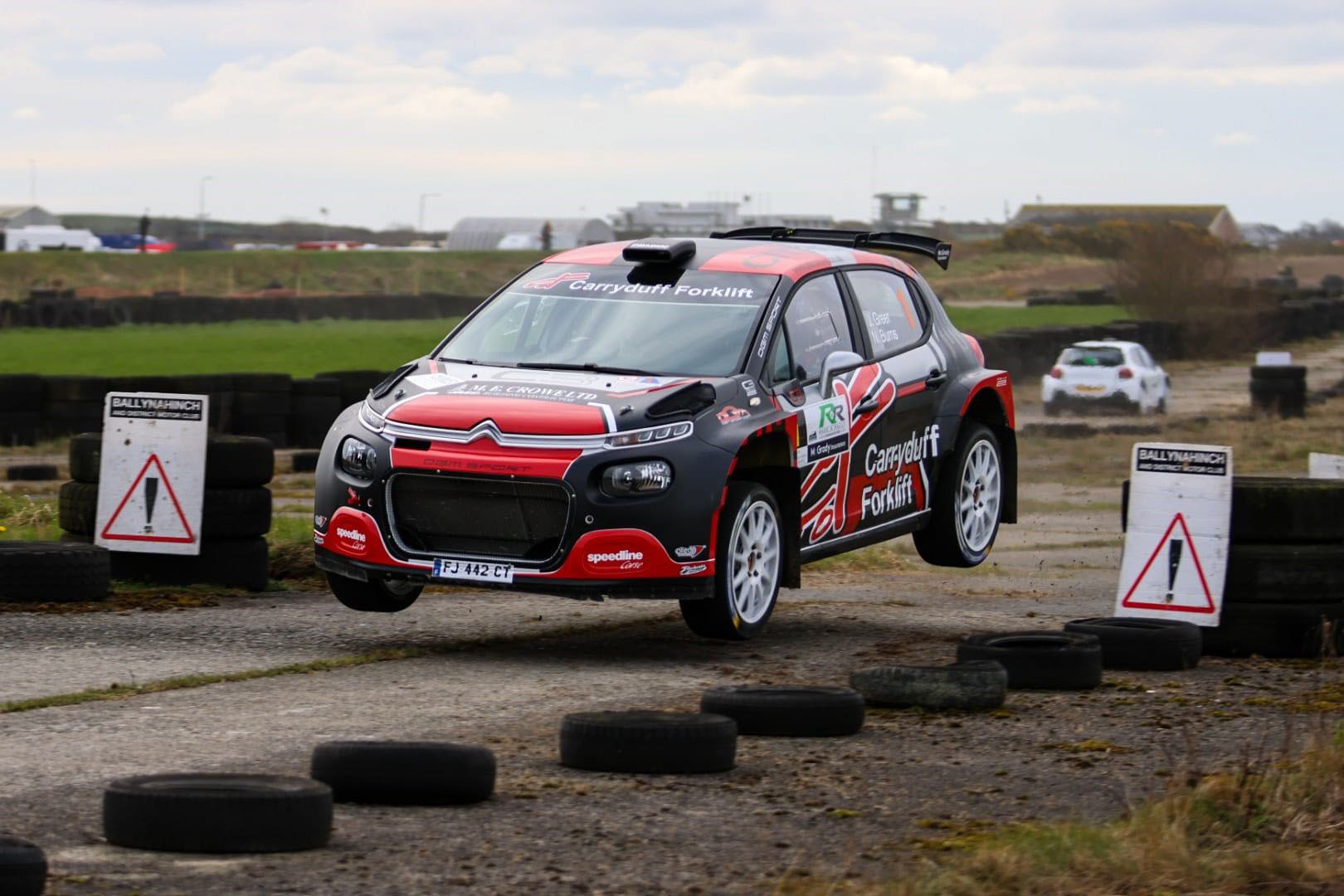 But going into the final stage it was Greer from McGarrity then Desi Henry and it would appear easy for Derek – now a little too far back from Greer to challenge for the win – to cruise home for a comfortable second place. But rallying can be cruel and Desi Henry, running second on the road, went into the stage in front of Derek. Greer was away on his way to another fastest time, but close to the end of the stage Henry broke a half shaft and he slowed dramatically.
Derek was flying and he caught Desi, but at a very tight section of the stage with nowhere to pass and Derek was now being held up badly. Behind Derek, Gareth Sayers was also flying and catching Desi and Derek who were haemorrhaging time stuck together. Derek could not get past the stricken Citroen and as a result – and almost unbelievably – Gareth leapfrogged both into second place. Unfair and hard done by, perhaps, but Gareth had to be close enough to take advantage of the boy's misfortunes, and it is the nature of a sport that is played out on very narrow roads.
Stuart Biggerstaff and Anthony Nestor had a mixed event but finished fifth just over a second behind Henry. Joe McGonigle and Ciaran Geaney were sixth, Ian Dickson and Kenny Bustard seventh, while Michael McGarrity and Damien Garvey had another great result in eighth. Ninth was Derek McGeehan and Marc O'Connor, followed by Jason Dickson and Shane Byrne in tenth. Jonny Greer now heads the Championship from Derek McGarrity in a battle I'm sure will continue right down to the wire.
In the two-wheel-drive battle, as the weather turned wet Stephen (Weavey) Whitford was untouchable, winning the category from Adrian Grant and Olivia Chambers, James and Heather Kennedy, with Colin Price and local man Bill Regan in fourth. Weavey was 16th overall and won the Micra Challenge Award.
A great day, then, for BADMC clubmen, taking the overall, the two-wheel-drive and the Micra Challenge honours. Round three of the McGrady Insurance-backed Championship will be in Derry on April 22 with the Maiden City Stages.