REJOICE, for music has returned to the glens and alleyways of the North. Potentially. News broke this weekend from Communities Minister Deirdre Hargey of an indicative date where researchers and scientist reckon that holding a guitar in a public space WILL NOT make everyone around you catch Covid… Wait, I'm being told that was never an issue? Go figure.
 
Too little, too late grumblings aside, tentative plans for a return for arts venues and spaces on June 21 were released last week, alongside provisions for weddings and funeral capacities to increase. What exactly this will look like for venues is yet to be seen. Will they be seated cabaret-style, or will we see a rise in outdoor performances? Meanwhile, our favourite bar singers and freelance performers face the prospect of returning to a saturated workplace with a far larger supply that most venues and stages will be able to accommodate. Whilst this is a positive step, it is only the first one in a long journey to repair the arts to its previous state in the North. Time to revisit the proposed rent and rates breaks for venues methinks.
 
However, I digress from what is probably the best news the live industry has had in over a year. And while we must keep our eyes on the ball I'd like to do something different this week. We've all been waiting fervently for the return of gigs and with a plethora of shows and tours having been announced for the second half of the year, I thought I'd do a handy breakdown for some of the ones coming through Belfast that I am most excited for – ergo, you should also be excited for.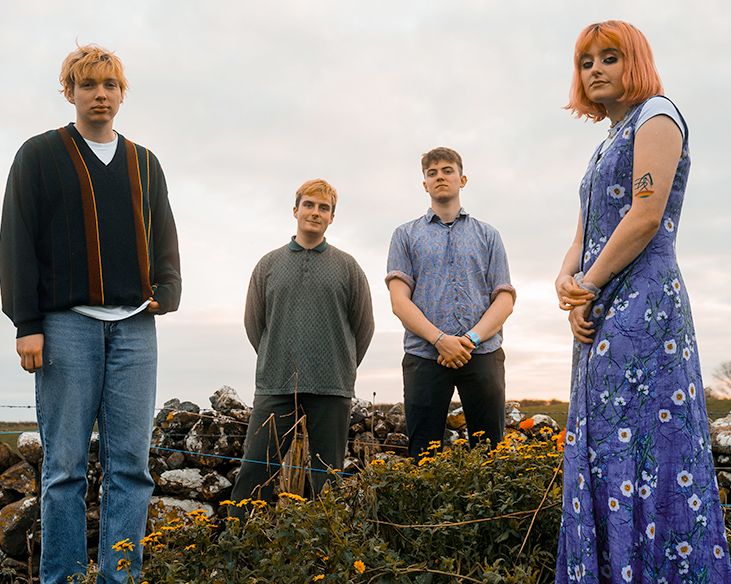 Kneecap. The Telegraph Building. 6/11/21.
Long time readers may remember the last time I covered the firebrand Irish rappers for this very publication. The royals had made the mistake of visiting the venue they were performing the night beforehand. Naturally, the West Belfast duo took some exception to this, and the results were legendary. Now performing at their biggest headline show to date, Kneecap are as unmissable as it gets.
 
NewDad. The Ulster Sports Club. 8/11/21.
Coming seemingly out of nowhere in the last year, NewDad are the Irish band of the pandemic. Having recorded in Belfast's Start Together Studio with local producer wunderkind Chris Ryan, they quickly became the darlings of BBC Radio 6 and were snapped up by Irish promoter Singular Artists. Slotted for their first headline show in Belfast, the Galway quartet's blend of dreamy pop and indie rock have established them as forerunners in the next generation of Irish talent.
 
Niamh Regan. The Duncairn. 19/11/21.
Also coming out of Galway but at the opposite end of the spectrum is indie-folk songwriter Niamh Regan. Her debut album Hemet was lauded by critics and fans alike and was one of my favourites of 2020. While I've devoured every live session she's ever done, songs like 'How About That Coffee' need to be experienced in real life and there's no better venue than the Duncairn in North Belfast for it.
 
Saint Sister. The Empire Music Hall. 21/11/21.
Taking definitive steps away from their traditional sounds has given the duo a new lease of life. Pop, disco and indie as well as folk await those who ascend the steps of the Empire this November. Saint Sister have developed a reputation as a magnetic live act and considering that this is their first show in Belfast in some years I highly recommend picking this one up.
 
Pillow Queens. The Ulster Sports Club. 2/12/21.
Undoubtedly the Irish band of the moment, Pillow Queens have spent plenty of time in my column – and for good reason. Their debut 'In Waiting' might be the best Irish album of the past decade depending on who you ask, and it's certainly high up there for me. With appearances on The Late Show with James Cordon under their belt, the quartet feel ordained for stardom. Get them in the USC, because it's the last time they'll be playing a show this small.