Women shoppers out and about in Belfast later this month will be in for a treat from a local charity who are giving a rose to every female they meet.
Glow, which stands for Giving Life Opportunities to Women, is a charity based on the Falls and Shankill interface providing personal development opportunities to women. The charity helps women from both communities by reaching out to those who are disadvantaged by encouraging and facilitating positive mental health and physical well-being, training and development in life skills and reducing isolation.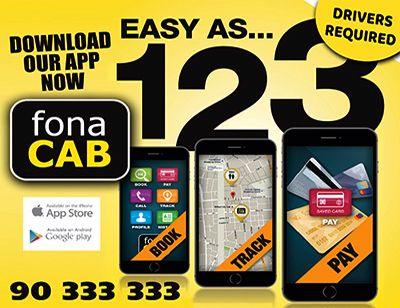 On Saturday, March 28 women from the charity will be walking on the Falls and Shankill Roads handing out roses to women passing by. The group's manager, Chara Clarke, said they're using flower power to show the women of the area how valued they are.
"We plan to give out 2,000 red roses to women within the Falls and Shankill community," she said. "We want to tell women they have value, worth and a purpose and Glow is here to help empower them to live a fulfilled adventurous life. People can go on to our Just Giving page and sponsor a rose knowing they are doing something positive for the women in the area."
Glow offers women personal development programmes for confidence and self-esteem, employ-ability programmes, life coaching and team building activities. Chara said they first began as a small women's group in 2008 but have grown and expanded to meet the needs of women in the community.
"We started life as a small group of women doing things like fashion shows and pamper nights," she said. "Women were coming who had issues with their confidence and self esteem, some of them maybe hadn't worked since they left school and they were depressed and anxious.
"It was a vicious cycle. We realised if we actually began addressing this we could really help the women in the area."
Glow operates primarily within West and North Belfast as it is based on the Northumberland Street interface and the two main catchment areas are the Falls Road and Shankill Road. The project addresses the issues of religious, social and cultural barriers and helps develop confidence in the women they support.
"We are here to bring women together to share the experiences," said Chara. "Now we are preparing for our day with the roses our women from the Shankill are saying they want to give out roses on the Falls and the women from the Falls wanting to go onto the Shankill."
Chara said taking part in personal development and life coaching programmes inspires the women with confidence to change their lives.
"We have women coming in who might not have worked, who have very low self esteem and confidence and might never see themselves getting a job," Chara continued. "By helping with their personal development and giving them confidence they can than take part in an employability programme and really get that boost to go on and work.
"We have had a number of our women going on to employment after taking part because they are getting skills like interview skills and how to fill in application forms and CVs. It's really about showing women in our areas that they can do things they thought they couldn't and giving them confidence to do them."