WITH the million mark passed for Covid-19 vaccinations and rumblings of the Executive allowing the re-opening of public houses with outdoor seating, the march to normality for the arts and the creative sector continues.
 
Just in time too, with tour announcements from folk songwriter Dani Larkin and pop group Wild Youth (amongst others) emerging in recent days.
Promotional powerhouses MCD and Aiken promotions, along with their associates Shine and Singular Artists, have seen an uptick in activity and support in recent days – and in my experience, when companies like these go public with announcements, it's usually the precursor to further, larger announcements.
 
Promotional companies are far from the only industry on the move. BIMM Dublin, the country's largest music dedicated university, has announced they are opening applications for their extremely popular MA Popular Music Practice course.
 
While BIMM remains a strangely UK and southern phenomenon (I was unaware of the university completely – naturally my school career advisor took my interest in the creative sector as a sign I should aim for a teaching degree rather than a prestigious musical education institution 100 miles down the road), it's impossible to deny its success rate. BBC Radio 1/Radio Ulster presenter, songwriter and Draperstown native Gemma Bradley is an alumna, along with the likes of rock bands Fontaines D.C. and The Murder Capital, rapper Jafaris and hotly tipped indie act Kynsy.
 
Those performers interested in furthering their songwriting, technical skills and connections should look to register online before the May 1st deadline.
 
For listeners, this week there's a medley of good news and tunes to select. Roisin Murphy's gloriously flamboyant 2020 album 'Roisin Machine' will received a tune-up in her remix album 'Crooked Machine', which will be released on April 30th digitally and physically on June 12th with an exclusive vinyl for Record Store Day. Fans can hear a teaser via 'Assimilation', the eerie club remix of Murphy's track 'Simulation'.
 
Meanwhile, back on planet earth, Other Voices teams up Irish-folk artist Mick Flannery and singer Susan O'Neil for a Live EP that could chip away the flintiest of hearts. The lead single, Angel From Montgomery – Live at the Crawford Art Gallery  flirts with gentle sways and searing passion.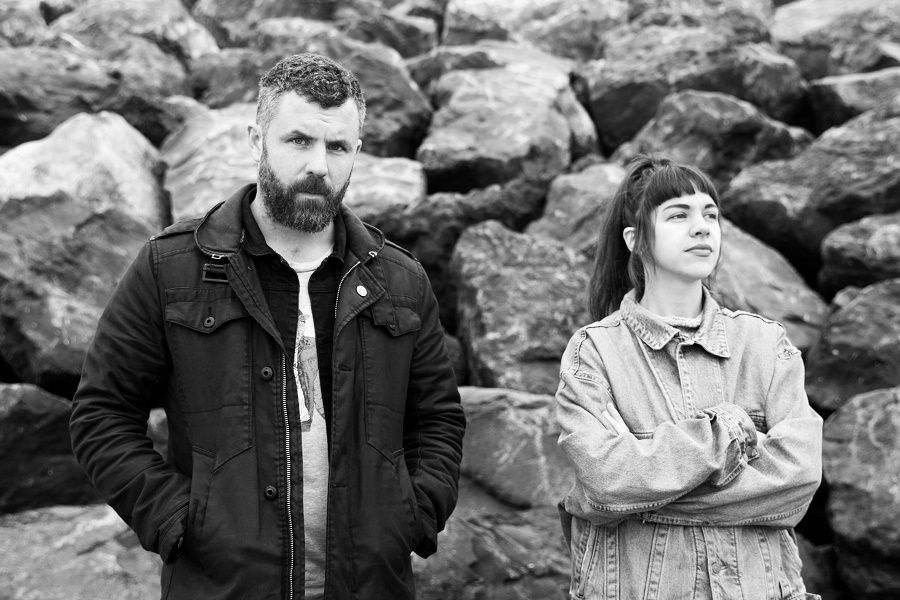 The release that gripped me however was the new track from Maria Kelly, 'Martha', which is her first since 2019 and is an absolute masterclass in songwriting. Inspired by a voice note left by a friend as the world began to shut down a year ago – the typical Irish absurdism of "It might be the end of the world but like, it's fine" opens the track – Kelly returned from an extended stay in Berlin to her home in Mayo and decided the only thing that would make her feel better is to write one of the most beautiful tracks of the year.
 
Stuck in a mental limbo, a no-mans-land of restlessness, unfulfilled promises and badgered notions of change, Kelly settles you into the hyper-aware miasma of 'Martha' with stunning grace and ease. Balanced lyrically between hopeful, biting, cynical and humble, Kelly nails her return.
 
And as always we look to cast a spotlight on a handful of independent artist singles for the week. Nixer's searing 'Gentrification' speaks on the destruction of culture and heritage across Ireland in favour of tourism and money, soundtracked by a mix of post-punk baselines, spoken word and electronic rhythms and – readers may remember Jimbo Jones 'Heat Death Of My Hometown' from a few weeks ago and will draw parallels between the two.
 
Meanwhile, Katie Kim & Seán Mac Erlaine team up on the stunning 'Empire One', an eerie cinematic alt-pop soundscape of echoing keys, found sounds and gorgeous vocals. The industrial noise rock/melodic pop of TAYNE's newest record 'Coherent' and the indie-folk of Nicha's 'Saltwater Song' have put a spring in my step over the last few days, but its the collaboration between Sun Collective, Lisa Hannigan & I Have A Tribe that takes home the ribbon this week. 'Wild' is a chaotic mash of vibrant piano, synth and swirling electronic arrangements that inject some colourful vibes into a week that sorely needs them.