A NORTH Belfast Primary School will welcome handball to the school for the first time thanks to the completion of a new facility.
St Mary's on the Hill Primary School in Glengormley officially unveiled a new 'ball wall' for the sport this week.
The facility has been made possible thanks to a some fundraising from the school's Parent Teacher Association (PTA) and a grant from Ulster GAA Handball.
Emer Lyttle, from the PTA group explained: "We managed to do some fundraising and get a grant to fund the new facility.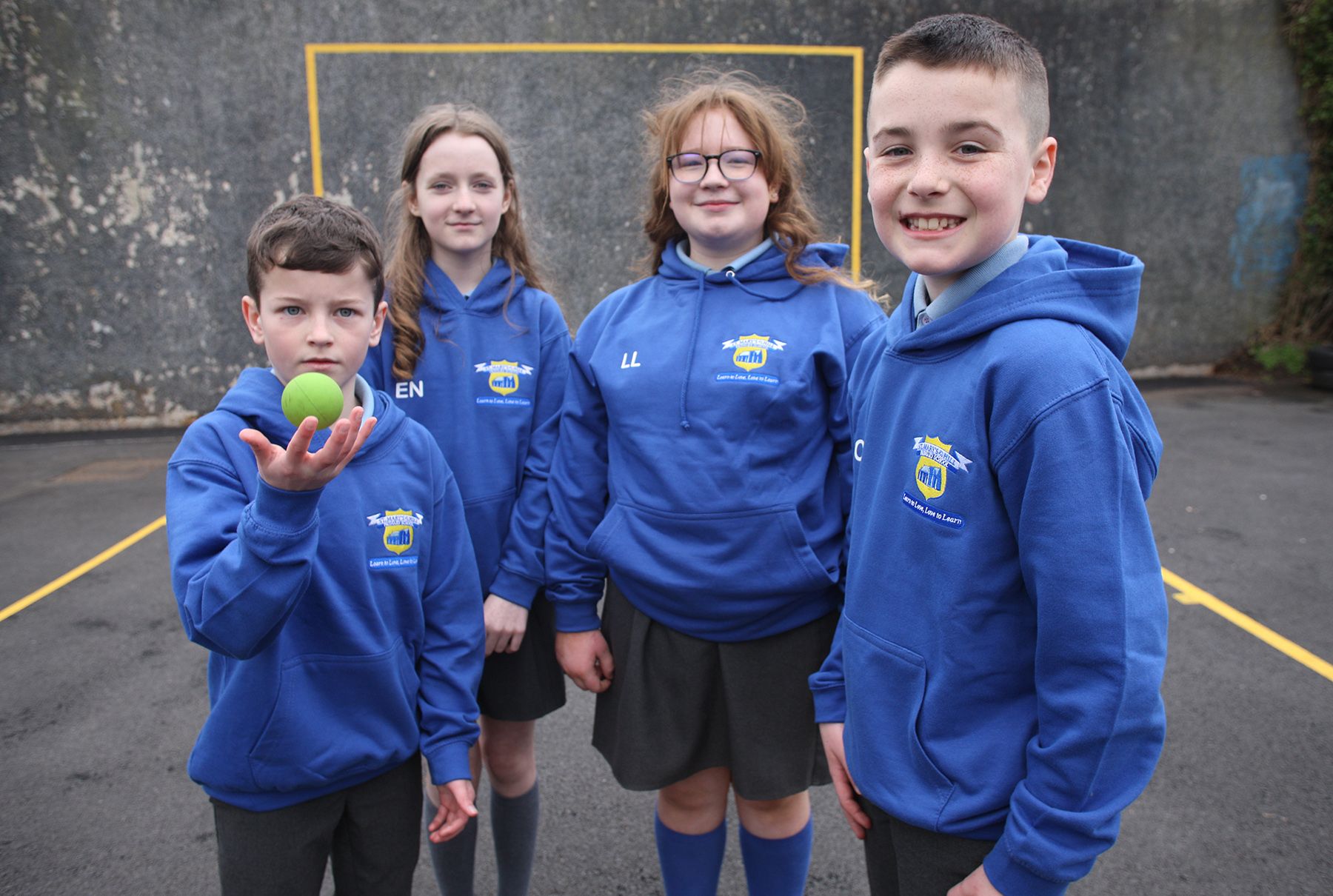 "Our caretaker cleared the area of shrubbery and re-tarmacked it.
"The ball wall will introduce handball for the first time in the school with special coaching sessions introduced for pupils.
"It will help introduce new players to the game and get children physically active.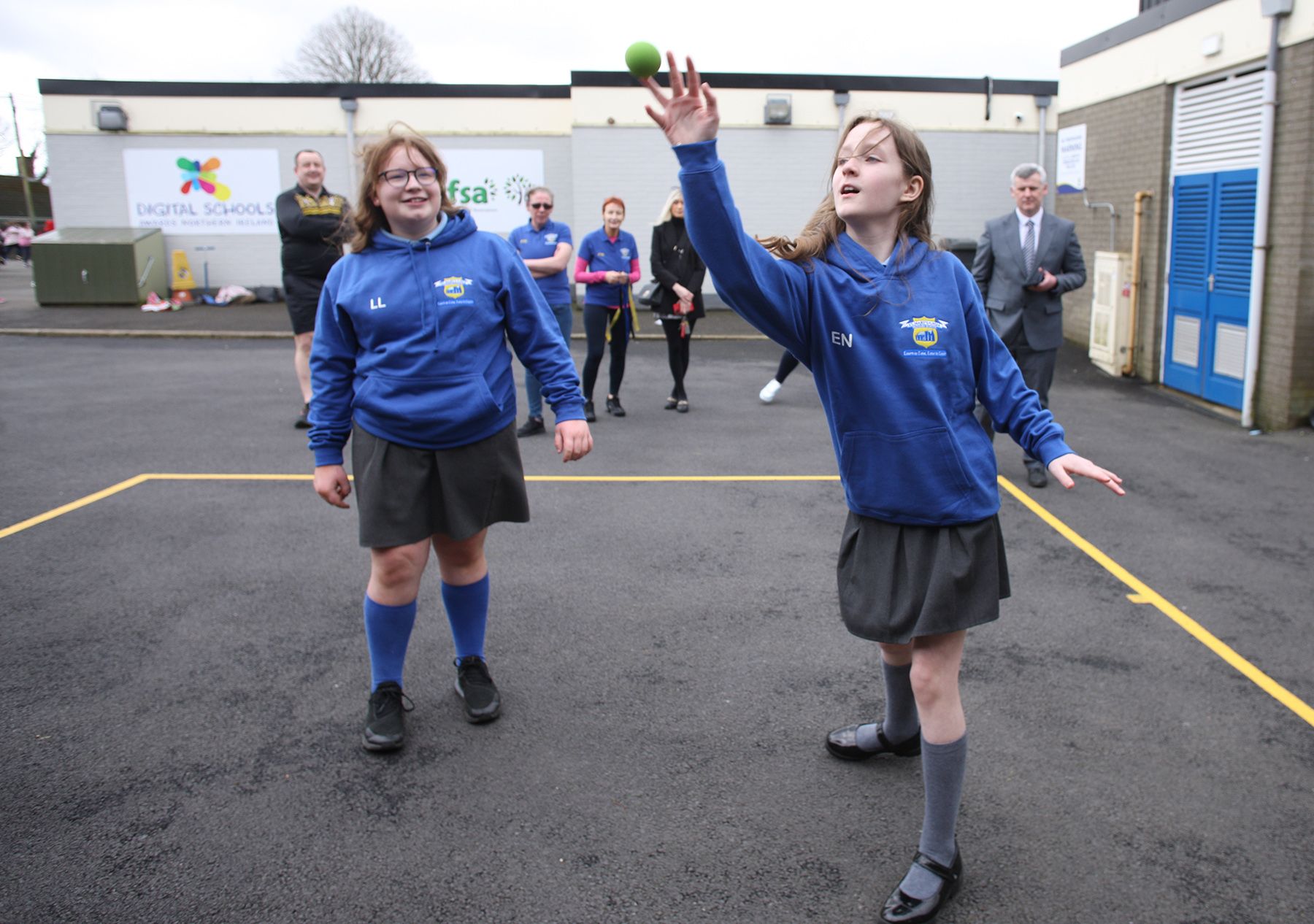 "It is a fantastic new facility for the school and we are delighted.
"I want to pay a special thanks to Dan McVicker from Ulster GAA Handball, Naomh Éanna and Gavin Curran who all helped set the wheels in motion.
"It was a real team effort."