PUPILS at St Teresa's Primary School, who next month will be moving into Primary Seven, have completed two weeks of extra learning at the Glen Road school – during the month of July.
Thirty pupils from the school took part during the traditional summer break, the first time that they had been back at school since the Coronavirus lockdown in mid-March.
"Our staff were hugely enthusiastic and seven teachers and a large number of classrooms assistants were able to support the programme," explained Principal Terry Rodgers.
"The summer school was led by Mrs Crutchley and Mrs Walsh. The whole team of staff worked tirelessly in a very short period of time to ensure the safe return of pupils to our school.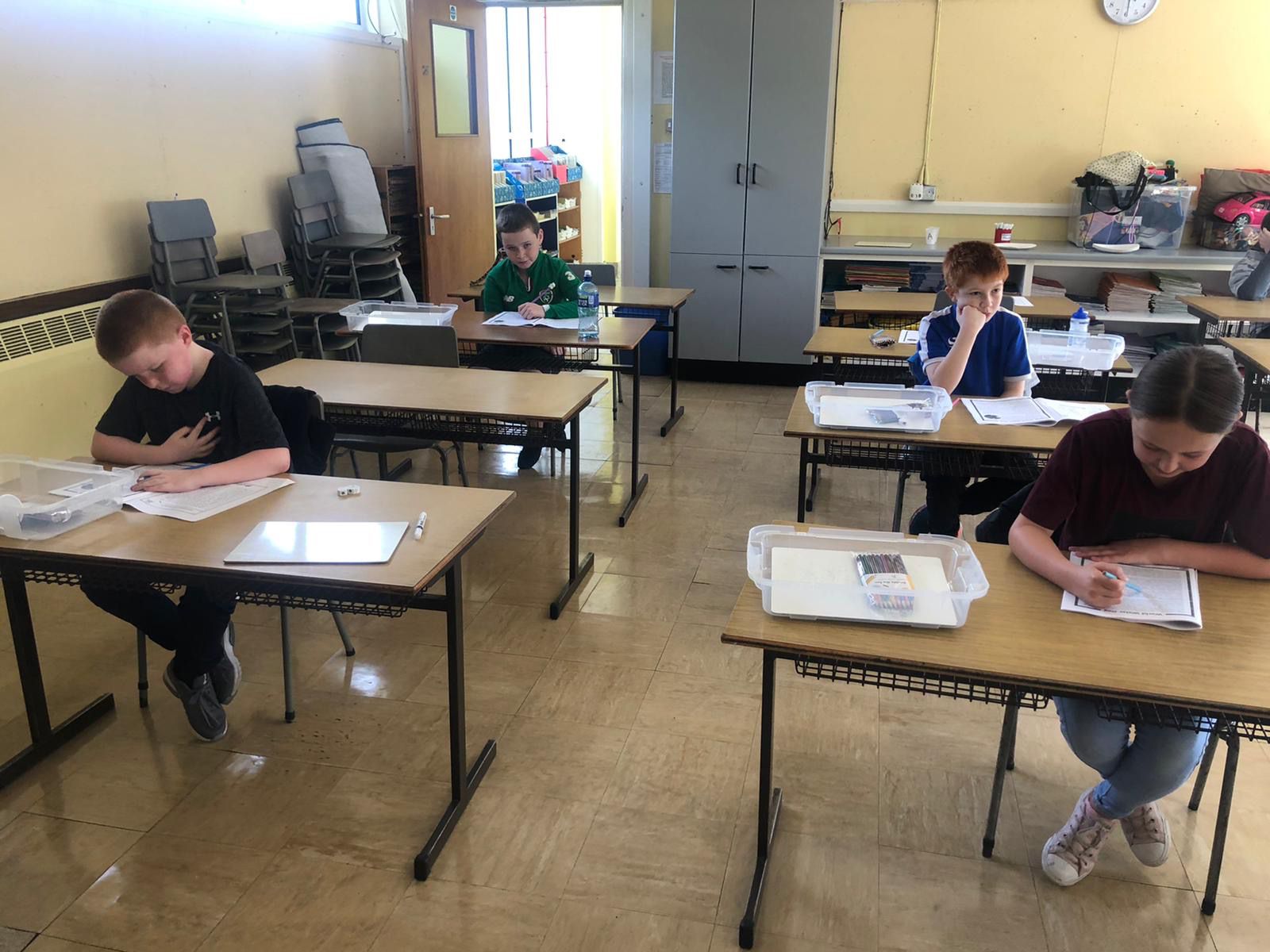 "They had a wide range of safety protocols in place including extra cleaning measures and social distancing based on current guidance. Everyone involved reported feeling safe to return to school with these measures in place. It was such a thrill to welcome the children on the first day of summer school on Monday July 6. Many of the children had not been in the school building since March so it was a day of great excitement for everyone."
Mr Rodgers spoke of how the summer school was to primarily provide further support in literacy and numeracy for the children and to help them catch up on learning that was missed.
"It was also so important for children to feel relaxed, to meet with their friends and their teachers and discuss together what lockdown was like for them, both the good times and the challenges they faced.
"I am so grateful to our wonderful staff for supporting the summer school and indeed to parents and children for placing their trust in our school."
He added: "The children experienced a wide range of learning activities in literacy, numeracy and the World Around Us but also enjoyed outdoor activities, PE and the Arts.  Snack time each day was an opportunity for the children to experience a much-needed sense of normality again.
"The feedback from parents and children was so positive which can be seen from the many wonderful comments from parents on our school Facebook page.  We now very much look forward to welcoming all our children back to school at the end of August and bring together once again our whole school community."