CLIFTONVILLE'S 2010's returned to action winning the recent Crumlin United Festival of Football.
The Wee Reds started the tournament slowly before two thumping wins put them top of their group and into a tournament cup semi-final against a well-drilled Rosario team.
Despite dominating the semi-final the Reds couldn't find the breakthrough and it was looking like penalties until a late strike at the back post after a great bit of play on the right hand side.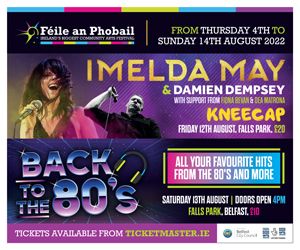 The Reds then faced host club Crumlin in the final and again put in a big performance against a strong Crumlin team but this time both sides couldn't be separated so for the third final in a row it was penalties for the Wee Reds.
Some fantastic spot kicks from both teams saw the Reds come out on top 11-10 and take the trophy back to North Belfast.
The Wee Reds will now be moving from nine-a-side to 11-a-side and competing in the SBYL Premier Division as well as trips to the Blackpool Cup and Foyle Cup planned for next season.
We are currently looking to add a few players to our squad capable of playing SBYL Premier League, so if interested contact us for open training sessions on 07923445626 or 07823445311.