Bathshack Antrim Senior Hurling Championship, quarter-final
Loughgiel Shamrocks 3-25 St John's 0-16
IT was a comprehensive win for Loughgiel over St John's at Dunloy on Sunday as they moved into the last four of the Antrim Senior Hurling Championship.
Heading into the game, opinions were divided as to which side would go onto meet Dunloy, but that matter had been settled early in the second period as the Shamrocks had built an unassailable lead against the Johnnies who just couldn't get anything going consistently.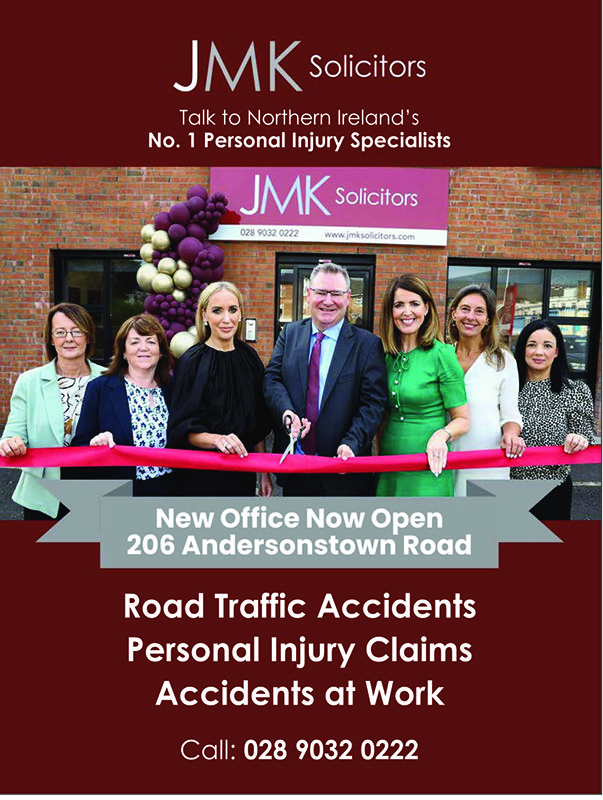 The class and craft of Paul Boyle, Rian McMullan, James McNaughton and Dan McCloskey gave the city side headaches as they worked their openings much better, producing a display of crisp hurling against a team that was far too reliant on placed ball for scores as they landed just four from play, a stat that told a tale.
Just five points from Loughgiel's tally came from placed balls and with nine different scorers, they were much more fluid going forward.
After an early exchange of points, Loughgiel grabbed the huge confidence-booster they would have been hoping for as they made use of the space given play playing Shan McGrath and Christy McGarry up front. A long ball was taken down by McGarry who slung a pass across goal and Dan McCloskey whipped home.
The @Bathshack man of the match is @loughgielgac Paul Boyle presented by Johnny Mac! pic.twitter.com/I1uA3RymLT

— Antrim GAA (@AontroimGAA) September 17, 2023
McCloskey would be in great form early as he added a point and although Oisin MacManus replied with a free for the Johnnies, the Belfast side was struggling to get much going in attack, not helped by poor shooting with eight wides in the opening period.
In contrast, despite playing into the breeze in the opening period, Loughgiel were much more economical with Rian McMullan exerting more of an influence to compliment McCloskey on the other wing, while James McNaughton scored a trademark points on the run and Paul Boyle also chipped in.
MacManus frees were keeping the city side in tough early but they did craft some good scores from play in the opening period with Aaron Bradley and Conor Johnston finding their range, but they couldn't put a spell together with the Shamrocks building a healthy lead as Rian McMullan enjoyed an individual purple patch.
Declan McCloskey and Ruairi McCormick even appeared upfield to get on the road and while St John's did finish the half well with the final three scores, they were still facing an uphill task in the second period with Loughgiel 1-13 to 0-9 ahead.
That soon become completely out of reach in the second period as after Shan McGrath pointed an early free, he profited from St John's not clearing the danger inside as he nipped in and poked home the second goal.
That was effectively that as they piled on the points with Paul Boyle starting to come into his own too, landing some excellent scores but he had assistance from McNaughton, McCormick, Ryan McKee and substitute Cahal Hargan who pointed with his first touch.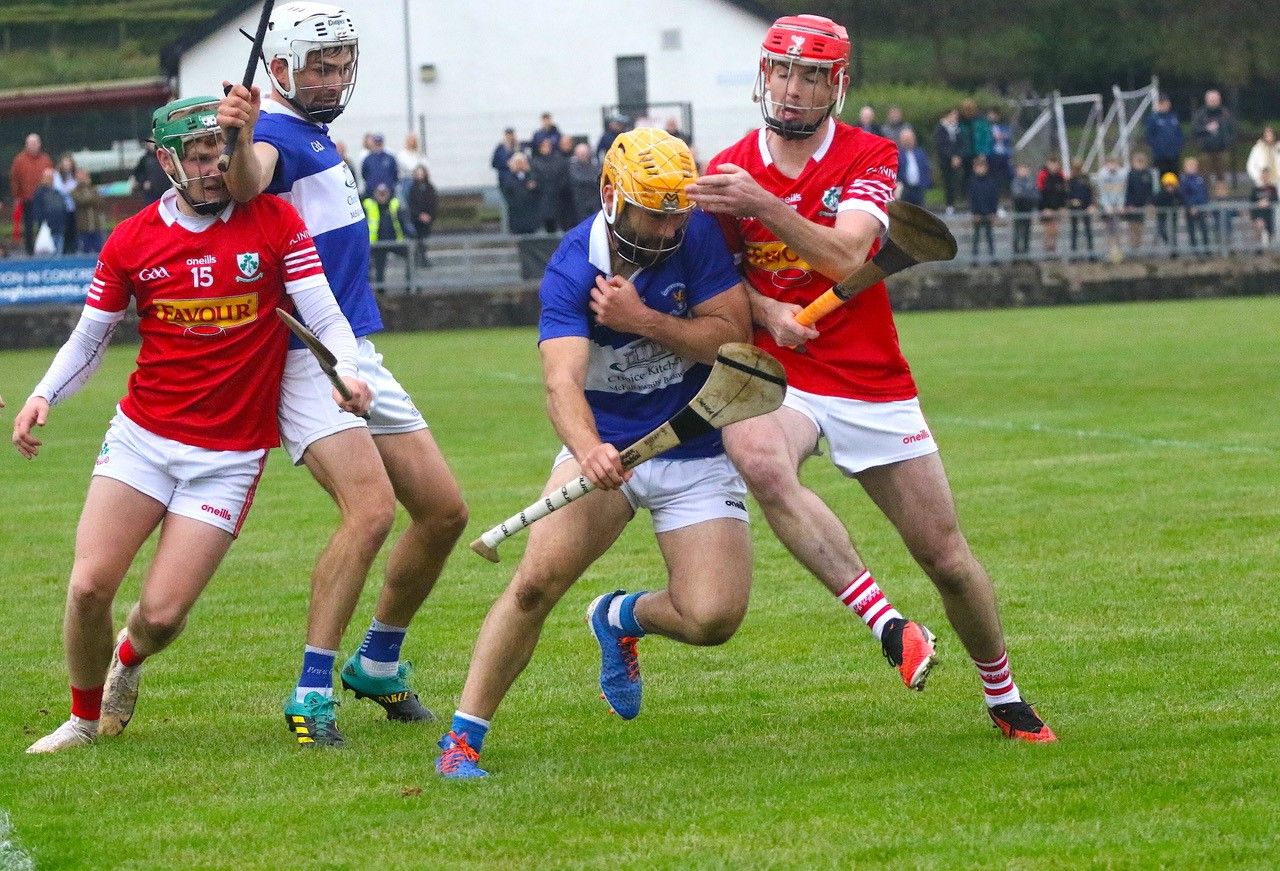 Aaron Bradley was the only player for St John's to register in the second period having taken over the free-taking duties after MacManus was called ashore, but it was goals the Belfast men needed and they did go close with Conall Bohill in, but his shot was turned around for a 65 by Chrissy O'Connell.
Instead, it was Loughgiel who would grab another major as Boyle capped a superb display in the 49th minute when drilling low to the corner of the net after getting on the end of Caolan Blair's delivery.
But the issue was long decided by then as Loughgiel had done more than enough to reach the last four where they will meet their great rivals, Dunloy.
ST JOHN'S: S Doherty; D McGuinness, J Bohill, M McCartin; C Morgan, Ciaran Johnston, S Wilson; S Shannon (0-1), Conor Johnston (0-1); R McNulty, C Bohill, D McKeogh; O Donnelly, O MacManus (0-6 frees), A Bradley (0-8, 5 frees, 1 65).
Subs: CJ McKenna for O Donnelly (18), L Heenan for D D McGuinness (36), R Galbraith for O MacManus (36), J McAllister for D McKeogh (51), M Darragh for S Wilson (51)
LOUGHGIEL: C O'Connell; T Coyle, R McCloskey, R McCormick (0-2); Declan McCloskey (0-1), D McMullan, C Blair; E Og McGarry, R McKee (0-1); Dan McCloskey (1-3), J McNaughton (0-5, 3 frees), R McMullan (0-4); S McGrath (1-2, 0-2 frees), P Boyle (1-6), C McGarry.
Subs: B McGarry for D McMullan (44), S Dobbin for C Blair (50), C Hargan (0-1) for J McNaughton (57), O McFadden for R McCormick (60), D McKinley for C McGarry (60)
REFEREE: Colum Cunning (Dunloy)