SIX days after he was initially due to return to the ring, James McGivern will step through the ropes in Renfrew, Scotland on Friday night when he tangles with Hunduran, Jayro Fernando Duran (15-16).
The Ormeau Road man has endured a frustrating start to life as a professional with just six fights in over three years, but things seem to be starting to turn his way.
McGivern was due to have boxed in Dublin last Saturday night, but the Elite/Sheer Sports card was cancelled, seemingly adding to his frustration. However, a new date was found and a six-day delay is far from disastrous for the 25-year-old.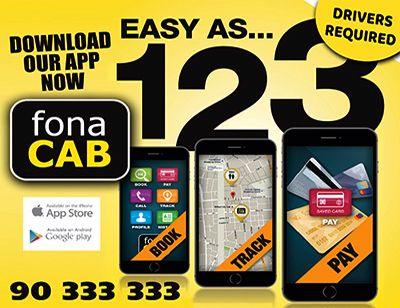 His last outing was a quick one, cutting through Denis Bartos in less than a round back at the National Stadium in Dublin back in April.
Naturally, he had hoped that would be the springboard for a busy year, but again he has had to bide his time and admits the setbacks began to play on his mind.
"It's not been ideal and I started to throw the head up, thinking 'am I cursed?' and one of those fighters who has no luck," he admitted.
"But then I thought it would be a sin if I didn't give it a proper rattle. We are looking at Friday and then again in November, maybe another before Christmas.
"If I can get another two this year I would be happy and would actually be my busiest year since I turned over."
Despite the ups and downs, 'The Natural' has remained in shape in anticipation of this next assignment but the initial delay to action forced a dose of reality.
The lack of rounds can almost feel as though it is starting all over again, but quickly got back in the groove.
"I've been training away," he continued.
"I did have to take a week off to work as boxing hasn't been paying the bills. I had my first spar and noticed the ring rust coming off as this year, I've only fought for something like one minute and 40 seconds."
.@jamesmcgivern17 will have @ricksterko in the corner when he returns to action tomorrow night.

The 6-0 McGivern to face Jayro Fernando Duran (15-16) from Honduras at Normandy Hotel, Renfrewshire pic.twitter.com/85Zq7rKeCB

— Chris McNulty (@ChrisMcNultyDgl) September 28, 2023
This weekend is also likely to be the first step on a fresh leg of the journey.
Learning from the best can aid any sportsperson who has ambitions of rising to the top and McGivern's career looks set for a major boost with plans to link-up with three-weight champion-turned coach, Ricky Burns who will be in his corner.
The Coatbridge man enjoyed a magnificent career in the ring, winning world titles at super-featherweight, lightweight and light-welterweight, while also sharing the ring with current superstar Terence Crawford back in 2014, so brings a wealth of experience.
McGivern was first introduced by his friend and fellow professional Tyler Jolly - also trained by Burns - whom he first met when boxing at the 2016 European Youth Championships in Russia.
Working with someone who achieved so much and will go down as one of Scotland's best ever is undoubtedly a shot in the arm for McGivern who is hoping the pieces fall into place.
"After this one, I'm going over to Scotland to Ricky Burns who will do my corner," he confirmed.
"It's not quite relocating as if I were to have an eight-week camp, I'd do two or three weeks here and the rest with him.
"It's a bit of a leap of faith, but then nobody can say that I didn't give it a go.
"It's all money dependent as you need to live there somehow, so hopefully we can get something sorted and get a good swing at it there.
"Ricky is a three-weight champion and was over here with my mate Tyler (Jolly), a Scottish guy who's a Commonwealth bronze medallist.
"We've known each other for years and he was over (in Dublin) fighting on the Sheer Sports card (in April), so it turned out me, my dad and him (Jolly) were hanging about together and got chatting to Ricky who is so well clued-in.
"He (Burns) has had over 20 12-round fights and against the best, so it would be a sin not to tap into that knowledge."