A MEMORIAL took place this weekend in Donegal in memory of IRA Volunteer Caoimhín Mac Brádaigh who was killed in an attack at Milltown Cemetery 35 years ago.
Caoimhín Mac Brádaigh's memorial took place in Meenaleck, Gaoth Dobhair, County Donegal. 
Caoimhín was killed along with John Murray and Thomas McErlean during Michael Stone's gun and bomb attack at Milltown Cemetery on the 16 March 1988 during the funerals of the Gibraltar Three. The three men bravely sought to prevent the attacker from injuring or killing others in the cemetery.
Speaking at the event for the West Belfast man was Sinn Féin TD Mairéad Farrell, whose aunt, also named Mairéad Farrell, was one of the Gibraltar Three. Also speaking was Donegal Councillor John Sheamus Ó Fearraigh and in attendance were TD Pearse Doherty and Belfast Councillor Séanna Walsh, as well as a large group of friends and family.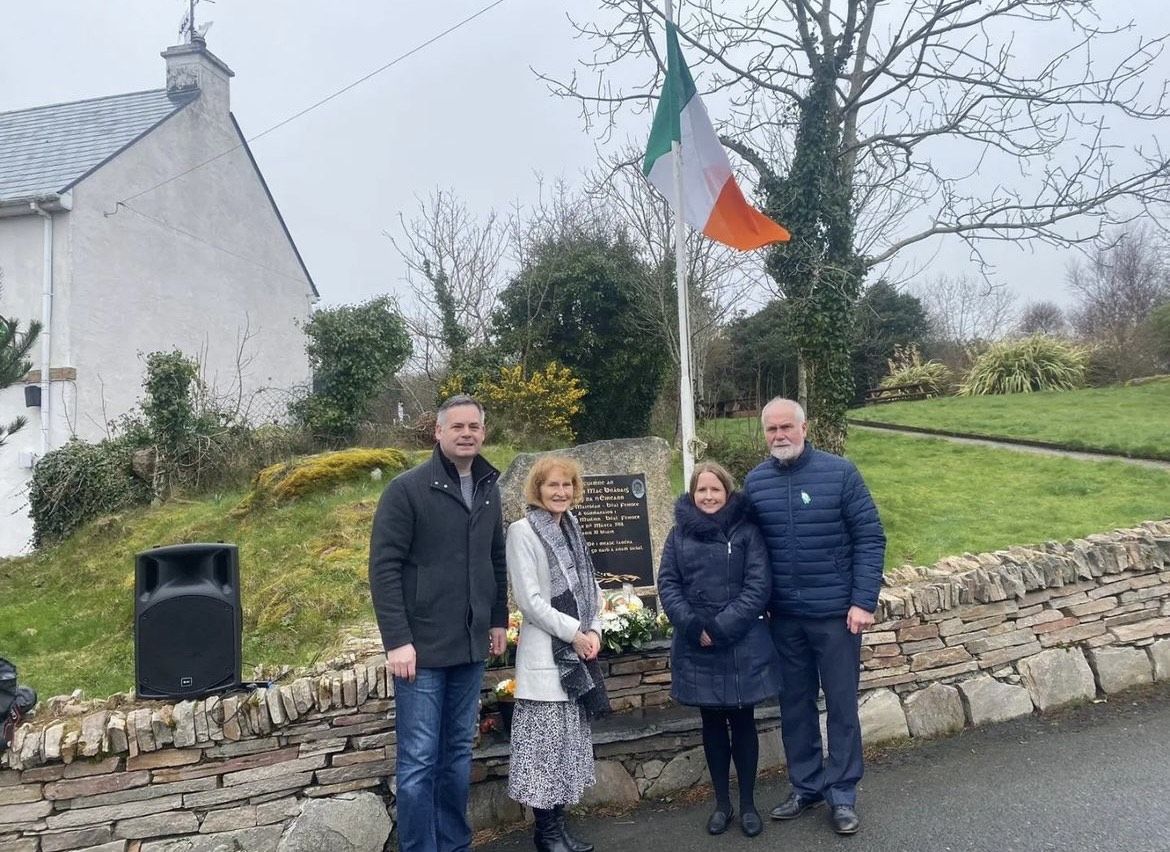 Caoimhín Mac Brádaigh grew up in Belfast but spent summers and a lot of his life in Donegal. The youngest of seven children, his mother Bríd was from Meenaleck and his father Liam was from Belfast.
Desy Collins, who is married to Caoimhín's neice, said: "He had an incredible love for the Irish language and I remember he used to be brilliant at it, he would be speaking away fluently with the teacher while the rest of us were trying to learn the basics. He was very well known in Meenaleck and was very involved with the local community."