A FORMER Manchester United footballer from Lenadoon turned priest will join Eurovision's Dana for a five-day Light The Fire event in West Belfast.
The theme for the event, taking place at St Michael the Archangel Church in Finaghy from October 2-6 at 7pm each evening, is taken from Dana's new song for St Patrick who lit the first Easter fire at the Hill of Slane in 433AD.
Dana, who won the Eurovision song contest for Ireland in 1970 with All Kinds of Everythin, has continued to perform and write songs, entering politics and other ventures along the way.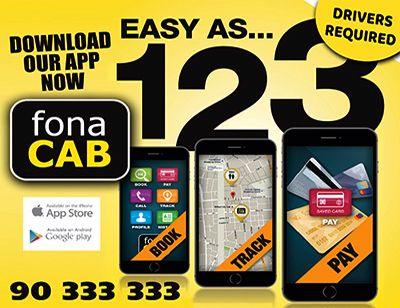 Fr Philip Mulryne began his career with Manchester United before playing 150 games for Norwich. He will share how God answered his prayers to become a professional footballer, only to find that this life did not satisfy him. He was ordained a priest in July  2017 and is now based in Cork where he trains other young men to become Dominican friars.
Other speakers include Fr Peter McVerry, a Dublin-based campaigner who is well-known for his work in tackling homelessness, former BBC political correspondent and St Patrick's Pilgrim Guide, Martina Purdy, and Fr Robert McMahon, a retired schoolteacher closely associated with Gort na Móna GAA club, who became a priest in July this year, aged 71.
Fr Robert is now literally following in St Patrick's footsteps as the new curate at Saul, Downpatrick, where St Patrick began his mission 1600 years ago.
Parish priest at St Michael the Archangel Church, Fr Ciarán Feeney, said: "This is an invitation for everyone, for those who go to mass and those who don't.
"We can all use more of God's love and light in our lives. So why not come and hear some amazing testimonies during these five evenings? All our speakers have faced their challenges in life and most of them have a story that begins in West Belfast.
"This is a chance for spiritual renewal and to build up our community. Dana will sing two nights on Monday and Tuesday, when Fr Philip will speak about faith and football and how God won.
"On Tuesday after Mass we will have a reception in the adjoining parish hall with Dana and Fr Philip, and everyone is most welcome each evening Monday to Friday at 7pm.
"Whatever you are going through in life, you are not alone. Even Dana, who has often spoken of her faith, was a teenage atheist. She will share her new song and will speak about her journey on the first evening, and to the students of St Genevieve's High School on Tuesday morning ."
Fr Peter McVerry, whose Dublin-based trust has raised millions for the homeless, will speak about faith, hope and love in action. Fr McMahon will share on his journey from Falls Road altar boy in St John's Parish to priest at St Patrick's Saul, Downpatrick.
Martina Purdy will talk about how she coped when she and three other women, including barrister Elaine Kelly from Turf Lodge, were let go by their religious congregation five years after quitting her BBC job to become a Sister of Adoration.
"My faith journey has taken a few unexpected turns and I have been amazed and appalled at times." said Martina.
"There is always hope in the darkness of impossibility. Christian joy and Christian hope doesn't depend on the circumstances of our life, whether we have a home or not, a job or not, whether we are in pain or not." 
The itinerary begins each night at 7pm with Mass at St Michael the Archangel Church and includes:
Monday, October 2
Dana speaks on Faith and St Patrick
Dana sings  LIght the Fire and other songs
Tuesday, October 3
Fr Philip Mulryne -  Faith and Football. God Wins!
Dana sings Light the Fire and other songs
Reception after in adjoining parish hall
Wednesday, October 4
Fr Robert McMcMahon - The Fire Within.
Thursday, October 5
Fr Peter McVerry - Faith Hope and Love in action
Friday, October 6th
Martina Purdy - Hope in the Darkness of Impossibility
There will also be a Children's Mass on Monday, October 2 at 10am for the pupils of St John the Baptist Primary School. More information is available from St Michael the Archangel's Parish website and bulletin.