THIS year's 'Scribes at the Rock' was hailed another huge success. One of the highlights of the Féile festivities, authors Louise Kennedy, Damien Owens and Ricky Ross each read from and discussed their respective novels. 
Belfast writer Danny Morrison opened the event introducing the first speaker of the night, Louise Kennedy.
Louise, who grew up in Holywood, County Down, worked as a chef prior to becoming an author. She wrote the critically-acclaimed short story collection 'The End of the World is a Cul de Sac' in 2021. 
Thursday's event saw Kennedy discuss her debut novel Trespasses. The story takes place in Belfast in 1975 and follows the life of Cushla. Each chapter begins with a line from the media at the time, providing an insight into the political backdrop. 
Described by The Guardian as "a novel distinguished by a quality rare in fiction at any time: a sense of utter conviction… a story told with such compulsive attention to the textures of its world that every page feels like a moral and intellectual event."
The author narrated pages from her novel as well as from her short story collection. The audience were engaged, particularly as much of what Louise had read was portrayed in a comical fashion. 
One of the best ever Scribes at the Rock events took place at The Rock Bar yesterday.

Always a highlight of the annual Féile calendar! pic.twitter.com/vyxiDisohr

— Féile an Phobail (@FeileBelfast) August 12, 2022
She began writing at the age of 47 and informs audiences of her journey to writing. 
Brief intervals were held in between the talks which gave the audience an opportunity to purchase one of the three books for sale.
Many renowned faces were amongst the crowd including Irish actor Stephen Rea.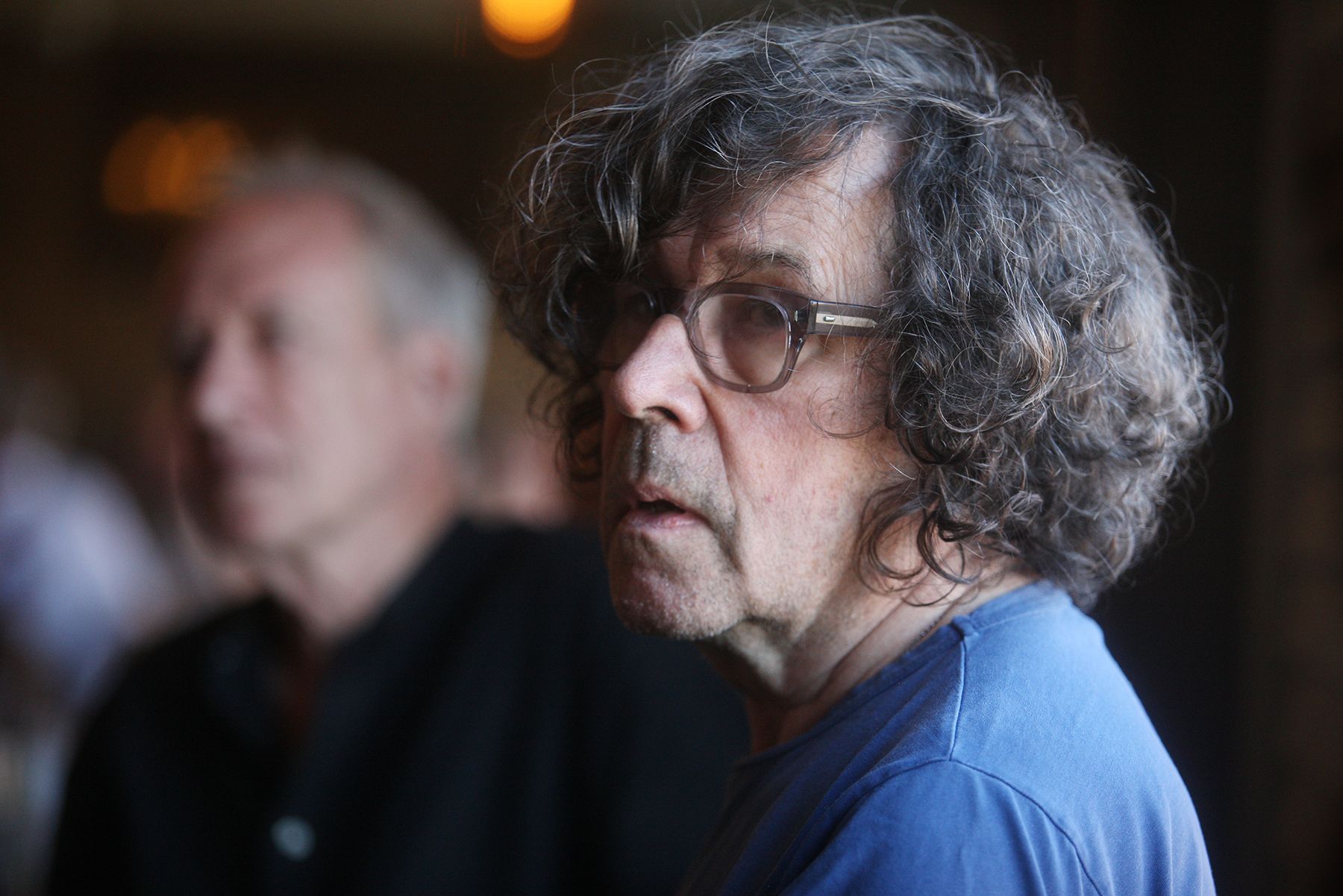 Novelist and scriptwriter Damien Owens followed with his new novel, Duffy and Son. This tells the story of Eugene, the owner of a small town hardware store who meddles in the personal life of his 40-year-old son who lives at home.
Comedian and television presenter Dara O'Briain has called the book "funny, sweet, charming," while author Marian Keyes described it as "charming, warm, touching and funny". Chair Danny Morrison said how funny, touching and hilarious he found the author's sixth book.
At his reading, Owens also gave great advice to writers in the audience.
Deacon Blue's frontman Ricky Ross spoke finally on his published memoir. Ricky Ross's music has ''melded rock, pop, blues, folk music and Celtic soul".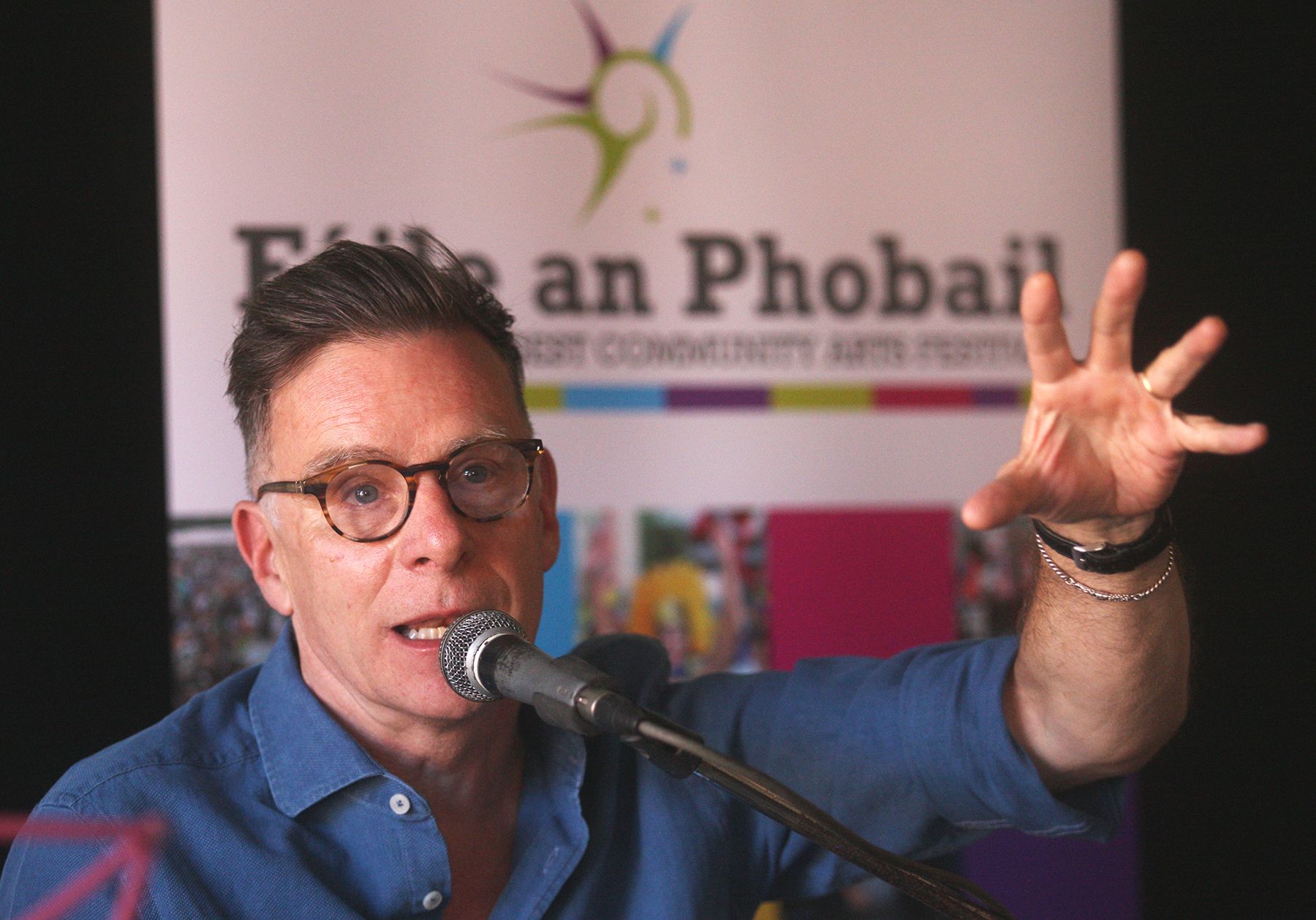 His memoir focuses on his ''formative years growing up in Dundee, his music and the beginning and extraordinary success, fallout, and re-emergence of his band Deacon Blue'.'
Speaking with the Andersonstown News Boss said ''I'm delighted to be here and feeling so welcome'' in Belfast.
''It's great to be a part of Féile an Phobail with this great crowd.''