AN Andersonstown food bank has opened a new hub offering a variety of services to the local community.
 
The Foodstock Solidarity Hub will offer a wide range of services including a café, cooking demonstrations, employment support, benefits advice and English language classes for refugees.
 
"We had been running a number of these services in the foodbank but it wasn't the right environment for them," said Paul Doherty from Foodstock. "This is a more comfortable space, and I am pleased that anyone who has come to our job assist service has gone away with a job at some point.
 
"It demonstrates that there are a lot of employers out there who are crying out for staff and sometimes it is about pointing people in the right direction.
 
"We even have people who have gone into well paid positions with Hastings Hotels."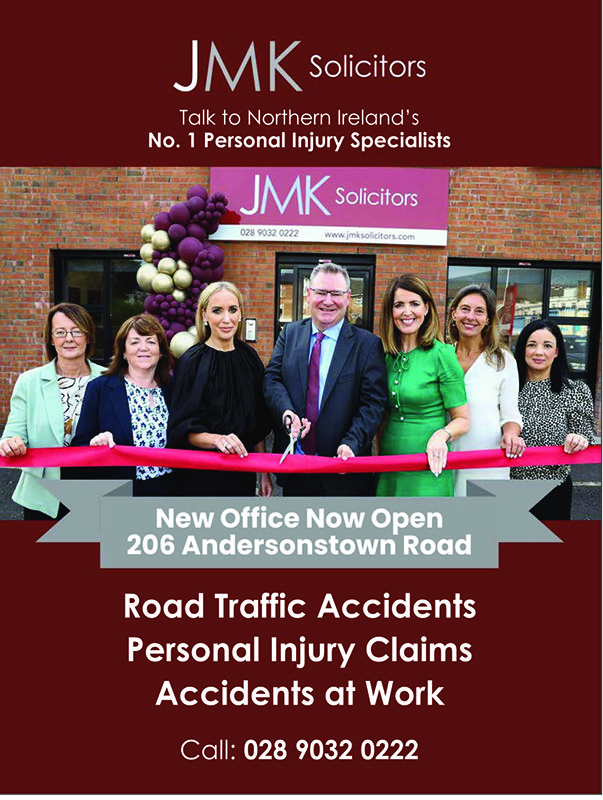 Solidarity Cafe - Tuesday 9.30 -11.30am

Call in for a tea or coffee and get access to job advice, opportunities, training, C.V and interview support.

Address: @Foodstock__ Community Solidarity Hub - 150 Andersonstown Road, BT11 9BY#Community pic.twitter.com/hb3u1AwlSq

— Paul Doherty (@PaulDoherty___) January 16, 2023
Paul told us that his aim is for the food bank is to eventually close down when people no longer require their services.
 
"With that, we are responding to what the people coming through our doors are saying and that included the likes of the cost of school uniforms.
 
"While nothing was happening on that issue, we pulled together as a community and saw the benefit of having a space where people could come together, help each other out and talk about the issues affecting them," he continued.
 
The Solidarity Hub was put together by the team at the Half Moon Lake Men's Shed who have been assisting with deliveries for the food bank.
 
"The men's shed came in, sorted the walls and ceilings before Christmas as we knew in January, we would be seeing people facing difficulties.
 
"We have a lot of people providing their services long-term, free of charge and we hope to have a wide range of sessions on offer including wellbeing."
Our funding teams are working locally across the UK to help communities with the rising cost of living pressures.

Watch how we are supporting groups like @Foodstock__ in Northern Ireland: pic.twitter.com/nkJO29KwL6

— The National Lottery Community Fund (@TNLComFund) December 19, 2022
Paul said that one of the main issues he is seeing at the moment is people struggling to afford nutritious food.  
 
"We also want to develop a lot of healthy eating initiatives and for a while now we have been giving the people the tools to empower them to grow their own fruit and veg to incorporate into their meals.
 
"Going forward we will have a vast range of services operating from this unit each day while the foodbank will continue out the back.
"It really is a one-stop-shop for people trying to help others through a difficult time."