BELFAST City Hall played host to the 41st edition of the fonaCAB Ulster Minor Club Football Tournament draw on Monday evening.
 
Minor County champions from all across the province attended the draw of the 2023 Jimmy McConville Cup.
 
Beginning on December 9, the famous Jimmy McConville Cup will run at the current minor age grade of U17 for the second time with the backing of the Ulster Colleges.
 
Seven of the nine Ulster counties decided to stay at U17 for their minor competition in 2023 hence why the tournament is being played at the U17 age bracket.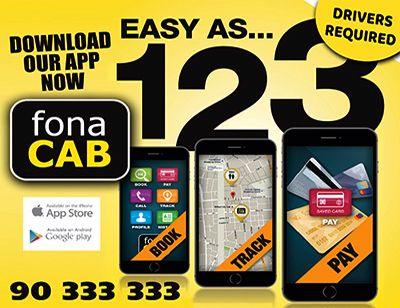 'We're more than happy to support St Paul's in this Tournament..'

Belfast Lord Mayor @CllrRyanMurphy hosted the launch of the 2023 @fonacabbelfast Ulster Minor Club Tournament in the City Hall and explained why @belfastcc is backing the competition.@StPaulsGAC @BelLiveSport pic.twitter.com/bapxUZAXuH

— Jerome Quinn (@JeromeQuinn) October 31, 2023
For the other two counties, their minor champions will be invited to participate in 2023, however only eligible U17 players may take part.
 
For the host club it will be extra special as St Paul's will represent Antrim after their demolishing win over Aghaghallon in early October saw them secure the Antrim minor championship.
 
Speaking at City Hall on Monday, Caroline McLaughlin, CLG Naomh Pól Chairperson, noted that her club feel "very fortunate" at hosting such a prestigious competition.
"We are very fortunate to run the tournament, we are very grateful to the Belfast City Council with their 'funding for sport' project alongside the funding from fonaCAB which has made running this tournament possible."
 
"Over the last 41 years there are only two winners here tonight ourselves (St Paul's) and Cavan Gaels being the other, so a huge congratulations to all of you here present, who won your county finals. I have no doubt defeating teams to get here and beating tough opponents was a gruelling task.
 
"It certainly won't be unfamiliar territory for any club here, but for over 30 years I have waited for our club to be able to participate in this tournament and every year I say the same thing, 'I can't wait until it's our turn' and finally after a fantastic campaign in the Antrim championship we prevailed and now we are here.
 "I really want to wish everyone the best of luck come December, but especially our (St Paul's) lads, we really are rooting for you and the board and committee are all behind you come December."
 
The draw was hosted in the council chambers by Belfast Lord Mayor Ryan Murphy who touched on the Council's very open support for the historic tournament.
"Its a fantastic opportunity to involve young people within sports, but its especially important to encourage younger people within the city. I think it's about building that grass roots level of support, and in a few years time we'll have a brand-new stadium in Casement Park and I feel that this tournament is something that maybe one-day we could see being hosted in a stadium of that magnitude. It's something that myself and many others will look forward to see not just now, but in the future as well.
"It's something that the Belfast City Council are proud to support, and is something that is really having a positive influence on our young people, not just throughout the city of Belfast, but across the province." 
2023 fonaCABUlster Minor Club Football Tournament

Preliminary Round:
 
St Paul's (Antrim) vs TBC (Tyrone Winner's)
 
Quarterfinals
 
Four Masters (Donegal) vs Magherafelt (Derry)
 
Clann nan Gael (Armagh) vs Castleblaney Faugh's (Monaghan)
 
Irvinestown (Fermanagh) vs Cavan Gaels (Cavan) 
 
Mayobridge (Down) vs Preliminary Winners
 
The tournament commences the weekend of December the 9th with the no-doubt thrilling conclusion set for New Year's Day.