NORTH Belfast Sinn Féin MP John Finucane is encouraging the public to take part in a tree planting programme overlooking Belfast.
The Woodland Trust are aiming to plant 150,000 saplings at the site at Glas-na-Bradan Wood near Glengormley, with the help of schools, youth groups, scouts, community groups and members of the public.
Planting began in 2021 and will run as a five-year programme involving the community and partners who neighbour the site.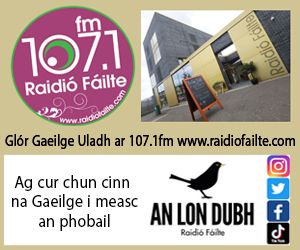 In its first year, over 45,000 trees were planted with the help of 1,300 volunteers.
Speaking at the latest stage of the Woodland Trust's tree planting programme in Glengormley, John Finucane MP said: "It was fantastic to take part in the Woodland Trust's initiative to plant 150,000 trees over the next five years.
Fantastic to take part in the @WoodlandTrust initiative to plant 150k trees over the next 5 years!

This tree planting project in Glas-na-Bradan aims to create a cleaner & greener north Belfast

The next session is the 24th of Jan! Contact: 07442465503

🌲 🌳 pic.twitter.com/6jlkkrzGpx

— John Finucane MP (@johnfinucane) January 17, 2023
"This is a community led tree planting project in Glas-na-Bradan, just behind Naomh Éanna, which aims to create a cleaner and greener North Belfast."
John was joined by Eamonn McLaughlin, a Sinn Féin Glengormley candidate in the upcoming Council election.
"It's wonderful to take part in this Woodland Trust programme which aims to plant 150,000 trees on the hills of Belfast," said Eamonn.
"I was joined by my Sinn Féin colleagues and members of the local community to play our part in planting these native trees.
"In the years ahead these trees will grow into the lungs of this city and that is remarkable and visionary.
"Well done to the Woodland Trust for not only tackling this brave programme but also for ensuring community participation.
"I'd urge people to join in at each opportunity, it's great craic and knowing you are contributing to the air quality and health of the city's environment long in to the future is quite inspiring."
The next tree planting session takes place on Tuesday, January 24. If you are interested in taking part, please contact Laura Hopkins of Woodland Trust by email- LauraHopkins@woodlandtrust.org.uk or call 07442465503.