A WEST Belfast youth worker is set to enjoy four life changing days of knowledge-sharing and networking as the world's largest gathering of future leaders takes place next month.
The One Young World Summit, which will take place from 2-5 October will bring together delegates from over 190 countries and more than 250 organisations to confront the biggest challenges facing humanity and accelerate social impact.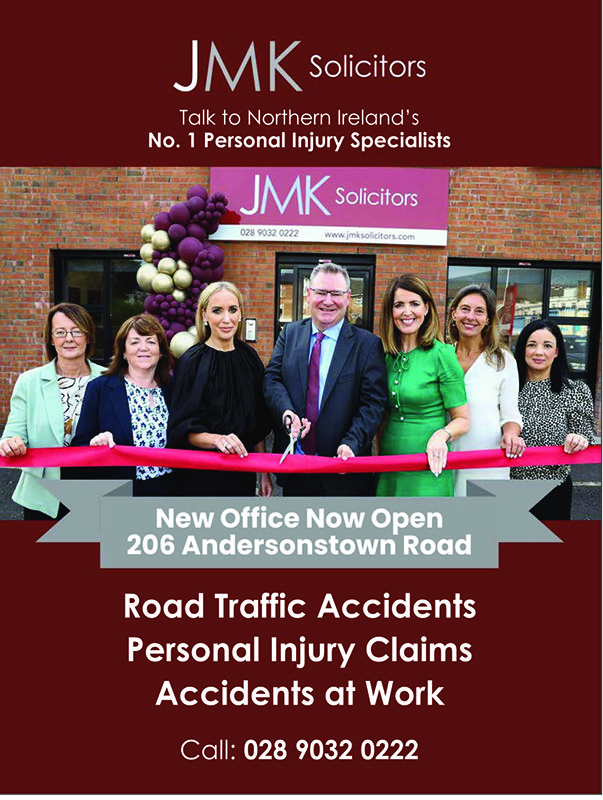 Having been working in the youth work sector for almost a decade, 25-year-old Lauren McAreavey from the Colin area is now a full-time Relentless Youth Worker at the Northern Ireland Youth Forum where she focuses on youth voice and participation projects.
Passionate about connecting young people to decision makers and the importance of making sure their voice is heard when it comes to decisions that will impact their lives, Lauren, achieved her degree in Community Youth Work at Ulster University and is now pursuing a master's degree in children's rights at Queen's University Belfast.
Lauren is one of over 2,000 delegates who will head to Belfast for the summit which will feature a star-studded line up of counsellors including footballing icon Dider Drogba, Rugby World Cup winning captain Francois Pienaar and British-Iranian journalist and author Nazanin Zaghari-Ratcliffe.
This year's One Young World Summit has been recognised by both the City of Belfast and the UK Government as being part of the official functions to mark the 25th anniversary of the Good Friday Agreement.
Joining the extensive list of counsellors will be a number of local political figures with extensive experience of peace building. These include Lord Alderdice and Monica McWilliams, both signatories of the Good Friday Agreement and Brid Rodgers, a former Agriculture Minister in the first Stormont Executive.
Also confirmed to be in attendance are Mary Robinson, former President of Ireland and Bertie Ahern, former Taoiseach and an architect of the Good Friday Agreement.
With a desire to meet like-minded people who want to change society for the better fuelling her ambition to become one of the Education Authority's delegates for this summit, Lauren has been energised by the ability to share discussion with people who want to do good in their local communities and is really hoping the summit will put her home town on the map.
"I'm really looking forward to seeing my hometown of Belfast on display for people from all over the world," said Lauren.
"I love being from Belfast and its rich history. It is a city rich in a range of cultures, entertainment, history and of course, craic.
"I'm looking forward to seeing so many of the sessions. I really hope this experience will allow me to meet new people with a range of interests and aspirations for the future and, hopefully, provide a way for us to support each other for these things to be more than a hope or dream but a reality."