CHILDREN from an Andersonstown school council have had the opportunity to visit City Hall and meet the Lord Mayor.

Pupils from Holy Child Primary School visited the Council offices on Monday where they toured the building before meeting Lord Mayor Tina Black to ask her questions about her role and discuss the work that they are undertaking through the school council, including issues with toilet seats and door handles.

Principal at the school, Ciarán Austin, welcomed the opportunity for the children to learn more about what goes on behind the scenes at the Council building and said he hopes it inspires his students to learn more about the world around them.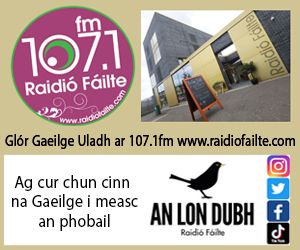 Today, our school council was treated to a meeting with Lord Mayor @CllrBlack and a private tour of @belfastcc City Hall.
Thank you to all involved who made our pupils feel so special and provided an amazing experience. #SharingCaringLearning #SchoolCouncil @CllrAine pic.twitter.com/E242R5cRvf

— Holy Child Primary School & Nursery Unit, Belfast (@HolyChildPSBel) January 16, 2023
"The children that we have here are part of our pupil council and I think it is very important for them to visit the seat of the Council and learn more about how the city operates at a strategic level," he said.

Lord Mayor of Belfast Tina Black said that she was delighted to welcome the children to City Hall and enjoyed answering the questions they had for her.

"It is essential to bring kids into the building because City Hall is owned by the people of Belfast, including our children and young people. It should be open and inclusive," she said.

"I want all children and young people to know that Belfast City Hall is for them and the fact that Holy Child were able to visit the Council chamber to have a small debate, they asked me lots of insightful questions and taught me a few things."
I welcomed @HolyChildPSBel School Council members to Belfast City Hall yesterday.

They enjoyed a tour of City Hall, as well as a great debate in the Council Chamber and a wonderful Q&A in the Mayor's Parlour. pic.twitter.com/0ry0RjD3KW

— Cllr Tina Black (@CllrBlack) January 17, 2023
The Lord Mayor said she was inspired by the interest that the young girls in particular showed in her role.

"I am an older woman and as time goes on I hope we see a lot more younger women in the role of Lord Mayor but it is great to see that there are more women coming forward.

"I hope it gives our children and young people something that they can aspire to as I am from the Grosvenor Road and I never envisaged this as a role that I would have found my way to and I hope that it shows the kids that if you are from a working class area, it is something that you can do because it is a real privilege to represent the people of Belfast."

The children also had the opportunity to try on the Lord Mayor's Chain of Office and learn about the history of the building. 
Councillor Áine McCabe, who invited the children to City Hall, said that she was mightily impressed by the children.

"As local Sinn Féin councillor for the Andersonstown area of West Belfast, I invited the student council of Holy Child school down to City Hall for a tour and a meet and greet with our Mayor Tina Black," she said.

"The Council reps were very inquisitive, asked loads of questions and really took an interest in all that was going on. They were fantastic ambassadors for their school and their community and credit to their parents.

"We definitely have some future leaders among them."