WE'RE back for a special edition of this week's Northern Winds. Indeed, this is our own version of "Christmas comes early" that happens every year. We are of course referring to our own version of the Mercurys/Grammys – the fabled NI Music Prize, which returns this week!
Now over a decade old, the prize is the annual jewel in the Sound Of Belfast festival and is curated and organised by city centre-based music charity, the Oh Yeah! Music Centre. Celebrating the scene in of itself and the accomplishments of its creatives once a year, the NI Music Prize this year has five public categories that are lined with some of our best musicians. Notable standouts this year are the Post-Punk act Chalk, who appear in almost every category and folk-singer Arborist who appears in three. For clarity's sake, I'll be speaking and tipping artists I have no ties to, and the ultimate decision lies with the people of the North and their discerning taste.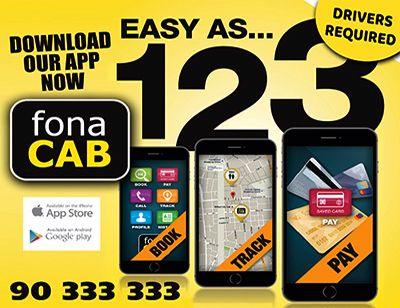 Our local BBC Introducing Show (the gateway to national radio in the UK) Across The Line announced its shortlist earlier this month. A hotly contested award that promises performance opportunities and industry kudos for its winner, we see acts like Leo Miyagee and Jordan Adetunji lead the charge as the potential first rap acts to take the prize home.
The Best Music Video award feels like it is anyone's game at this rate. With visual arts becoming an integral part of our creative fabric, acts like Ferna and Joshua Burnside have put their best feet forward with regard to putting tangible symbolism and imagery onto their records. It's a tough pick but my gut tells me that Mark McCambridge will bring home the prize for this one.
Sponsored by our local promoters at SHINE (the bookers behind Belsonic, EMERGE and our biggest Ormeau Park festivals), the Live category features some of our brightest talents. A new wave has swept through, with Derry acts like Polar Bonero and TRAMP picking up shortlist nominations based solely on the strength of their fervent live shows. However, it's hard to ignore an act like Problem Patterns, who are on the receiving end of their third nomination in a row of this type. With their debut album out and a few high-profile support slots under their belt, it feels like their year.
Much like the video category, the Best Single award is wide open, and undeniably is the strongest category. I love every artist on this list. Niall McDowell combines barely restrained self-loathing and tongue-in-cheek cynicism with alternative and country traditions on 'I Have Given Up'. MoonBoot are on an indie-funk warpath and demands your feet and hips attention in 'To U'. Dark Tropics meld pop euphoria and 90's sensibilities on 'I Bet You Can'. However, for me personally, it's the Alt-Americana and gothic overtones of Arborist's 'Matisse' that takes the cake on this one.
And the biggest award of the night, the coveted Album Of The Year prize, will not be decided until a few hours before the actual award is given out. A crack team of music industry experts (and this lowly journalist) will convene in a secret location (Castle Street Maggie Mays) to argue and debate over who the winner of the grand prize should be. As an active participant in this year's decision-making process, my lips and tips are sealed. But I would actively encourage all readers to check out the full shortlist, which is brimming with folk, pop, rock, indie, electronic and alternative goodies of all lengths and walks of life.
And for those who are more interested in the present than the future, fear not. We, as always, have you covered with some great music out this week. We've continued our folk binge of John Francis Flynn, whose new LP 'Look Over The Wall, See The Sky' is an absolute treasure of weird and wonderful tunes. The feral, cascading instrumental of 'Within A Mile Of Dublin' has had my ears fastened to my speakers for the weekend.
I've also greatly enjoyed the return of Pillow Queens and their new track 'Suffer'. A menacing, growling slow-burn rock track that feels both like a throw back and a contemporary killer. I didn't realise how much I missed them until they came back.