BELFAST City Council plans to erect dual language street signage in one batch in the Falls Road Gaeltacht Quarter have been welcomed by Irish language campaign groups.
Conradh na Gaeilge and Fís an Phobail have welcomed the Belfast City Council policy supporting the erection of bilingual street signs en bloc across the 309 streets in the Gaeltacht Quarter currently without bilingual signage. The proposal was brought forward in February 2023 to address the huge backlog in application for a bilingual street sign within Belfast City Council. A report was brought before the Council's Strategic Policy and Resources Committee on Friday detailing the proposal. The report and proposals were agreed by the Committee today and will proceed to the next Full Council meeting for ratification at full council.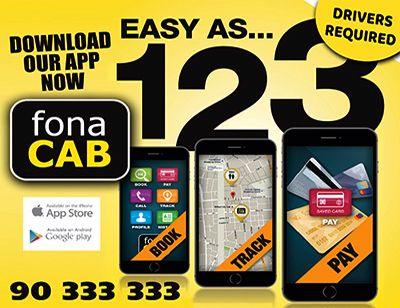 The proposal will see the 309 streets in the lower Gaeltacht Quarter brought through the street signage process in a batch, with all streets being progressed together. All houses will receive a letter and where streets would prefer to opt for a full survey they can do so by notifying the council. The report will save Belfast City Council significant time and resources whilst addressing the backlog in applications. It is estimated that this blanket approach will save Belfast City Council over £185,000 (approx. 55%) when costed against a street by street basis for the 309 remaining streets.
Currently there are an estimated 500 applications for dual language street signage queued in the Council system awaiting progress. The Council currently progresses around six applications per month.
NUA: "Céim mhór chun tosaigh" é polasaí nua i mBéal Feirste comhartha dátheangach a chur ar achan sráid sa Cheathrú Ghaeltachta le chéile.

NEW: "Huge step forward" as @belfastcc approves 'en bloc' motion for bilingual signs in 300+ Gaeltacht Quarter streets.

🤝@FisanPhobail pic.twitter.com/nIbigZ7RUV

— Conradh na Gaeilge ⭕️ (@CnaG) October 20, 2023
Ciarán Mac Giolla Bhéin, Coordinator of Fís an Phobail, the West Belfast Irish Language Plan, welcomed the decision.
"According to the latest census figures, West Belfast has one of the highest concentrations of Irish speakers anywhere in Ireland," he said. "This is evidenced by the amazing growth of our Irish-medium education system and the vibrant community sector that has developed, particularly over the last 20 years.
"Visibility of the language has, however, been severely limited to that which the community themselves had erected. We warmly welcomed the adoption of a much more progressive signage policy by Belfast City Council recently and commend them again for the proposal to fast track en bloc bilingual signage across the Gaeltacht Quarter."
Cuisle Nic Liam, Language Rights Coordinator with Conradh na Gaeilge, said: "Bilingual signage is an internationally recognised measure to ensure increased visibility of the Irish language. That increased visibility leads to increased normalisation of the language and in turn increased tolerance to bilingualism in general.
"Considering over 90 per cent of our place-names come directly from Irish, this is a linguistic restorative policy that will see Irish returning to areas and streets where it was previously banned."