CLIFTONVILLE boss Jim Magilton is demanding a reaction from his side's defeat in the Bet McLean Cup when they return to league action on Saturday. 
The Reds host Newry City at Solitude (3pm kick-off) looking to arrest their back-to-back defeats to Larne and Dungannon in the last week. 
Magilton is adamant that he won't be hoping for a reaction, rather demanding it and believes his players are of similar mindset.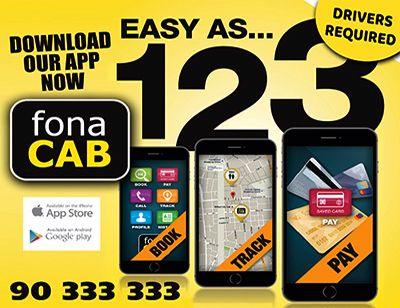 "There is absolutely no danger in hope. I will be demanding a reaction to this and I know that the players will," Magilton believes. 
"They are hurting and they are upset but we need to show that. In this game, football, and any sport you play regardless of the levels, it is about the mental resilience and showing that mental fortitude and having the courage and bravery to go and do that. We will see if we get that reaction but certainly that will be the demands put on the players."
The Reds manager is expecting to see his players' true character and insists their defeat at the hands of the Swifts was unacceptable. 
"This game is all about character," insists Magilton. 
"Reputation gets you through the door, character keeps it open. It's a saying again that I learnt very quickly in life and we will see who the characters are in our team. 
"We've saved our two worst performances for the cup and for us, it isn't acceptable. We lost two games on the bounce and we haven't done that since September. We need to show more. 
"The Linfield games and the Larne games take care of themselves in terms of getting up for it. Dungannon away is a massive test of character and a massive test of attitude and determination, and they had more of that tonight."
Magilton felt the performance was up there with their other domestic cup exit this season in their September defeat to Carrick Rangers in the County Antrim Shield and admits he didn't get the reaction he was hoping for after their previous defeat to Larne four days earlier. 
"When you enter a cup competition, especially with our history and what they've done in recent years, it's really upsetting [to lose]," Magilton admits. 
"Our worst performances this year have been the two cup games and I've no idea why. I didn't think we were great against Larne, and I expected a massive response. 
"I rested one or two. Ben has played every minute of every game, so I thought he needed a rest. Ronan and Sam needed games, I rested Joe and gave him a wee break. The players we brought in had real quality. 
"It's a competition that I felt we could progress. It is largely disrespectful to Dungannon that you think that you can come and win here. It all comes down to the greatest football saying in history - I learnt it very quickly at Liverpool - you have to earn the right to play. 
"We didn't and they did, and we couldn't get going in the first half. In the second half we were slightly better, but on the night, you have to say that Dungannon deserved the win."
On the injury front, Luke Turner missed Tuesday night's encounter after picking up an injury in training and was replaced by youngster Stephen McGuinness. 
Magilton felt McGuiness put in a decent performance but has called for a more aggressive approach from his players.  
"We have to deal with that [Luke Turner's injury]," he said. 
"Stephen McGuinness came in and was decent and Shea is learning. We need that core group of experienced players in that dressing room to run the dressing room and to understand. The one thing that we 100 per cent demand of each other is commitment. That's what we demand off each other and that aggressiveness. 
"We aren't an overly aggressive team, but there are other means of aggressive. We've shown that we can press, and we can harass and that's what we have done really well.
"We've got to get back to that. We've lost our way a little bit with that, and we'll be encouraging them to get back to that."