THERE has been mixed reaction from Celtic fans and local supporters' clubs after it was announced Brendan Rodgers will return as Celtic manager.
The 50-year-old Carnlough man has been appointed on a three-year contract, the club confirmed on Monday lunchtime.
Brendan previously managed the club to phenomenal success, winning consecutive domestic trebles and in addition delivering the most famous of Invincible seasons.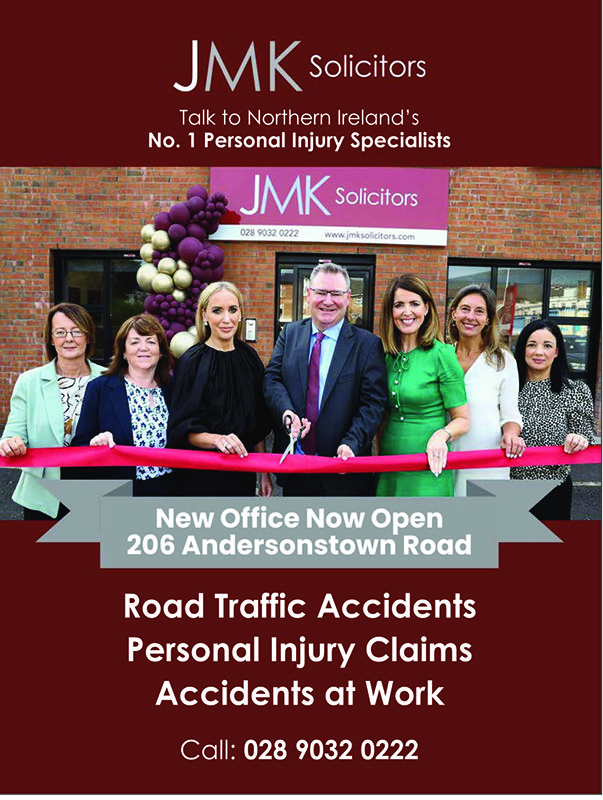 In February 2019, with Celtic leading the league by eight points, Rodgers left to join English Premier League club Leicester City, prompting anger from large sections of the Celtic support.
A banner was unveiled at Celtic Park, stating 'You traded immortality for mediocrity. Never a Celt. Always a Fraud.'
Following the departure of Ange Postecoglu earlier this month, speculation was rife about Rodgers' return to Celtic Park.
🚨 BREAKING Brendan Rodgers is back at Celtic after agreeing a three-year deal 🔽 pic.twitter.com/9WdnJpomby

— Sky Sports Scotland (@ScotlandSky) June 19, 2023
Éire Go Brách CSC, based in West Belfast posted a mixed response to news of Rodgers' return.
"Best man for the job, no doubt. Hope he brings continued success to the club," they said. "Still a skip rat though, who f****d off mid-season, took basically our entire management structure, disrespected the fans, the players and everything about us. Never a Celtic fan in a million years."
Chris Sutton, former Celtic player and now TV pundit said: "Good luck to Brendan Rodgers going back to Celtic.
"He left previously under a cloud but no doubting his ability as a coach and his record last time round was phenomenal.
"It's important regardless of how Celtic fans felt with his previous departure that everyone gets behind him."
The new Celtic manager said: "I am really delighted to return to Celtic and I am hugely excited by this great opportunity. When I was given the privilege of being asked to join the club again, it was a very simple decision for me and my family.
Welcome back, Brendan! 🍀#CelticFC is delighted to announce that Brendan Rodgers has been appointed the Club's new Football Manager on a three-year contract.

Let's get to work! 🙌

— Celtic Football Club (@CelticFC) June 19, 2023
"We have enjoyed some great times at Celtic before and this will be my goal again, to deliver good football, ensure we have a team we all love to watch and ultimately bring more success to our fans.
"Ange has done some brilliant work across the last two years and I will be doing all I can to maintain Celtic's momentum as we face into all our domestic and European challenges. 
"We have a hugely impressive and talented group of players and staff at the club, and I am really looking forward to meeting up with them all and then getting straight down to work. 
"I wanted John (Kennedy) to be with me as we move forward. He is a very talented coach, someone I know well and respect and he will be very important to myself and our players.
"The club is in fantastic condition at all levels and I would like to thank the board for putting their trust in me to take the team forward. We will work very closely together as we strive to bring that success to our supporters.
"Let's get to work!"