PRINCIPALS from 51 schools across West Belfast held a protest and delivered a letter to the Northern Ireland Office today to express their concern and anger over education cuts.
Educational programmes provided through West Belfast Partnership Board's (WBPB) education programme Sharing The Learning, Full Service Community Network's School Supports and Counselling Programme, as well as the programmes Happy Healthy Minds, Engage Funding and Extended Schools Funding have still not received word of funding and as of yesterday the Department of Education confirmed holiday hunger payments would be ended.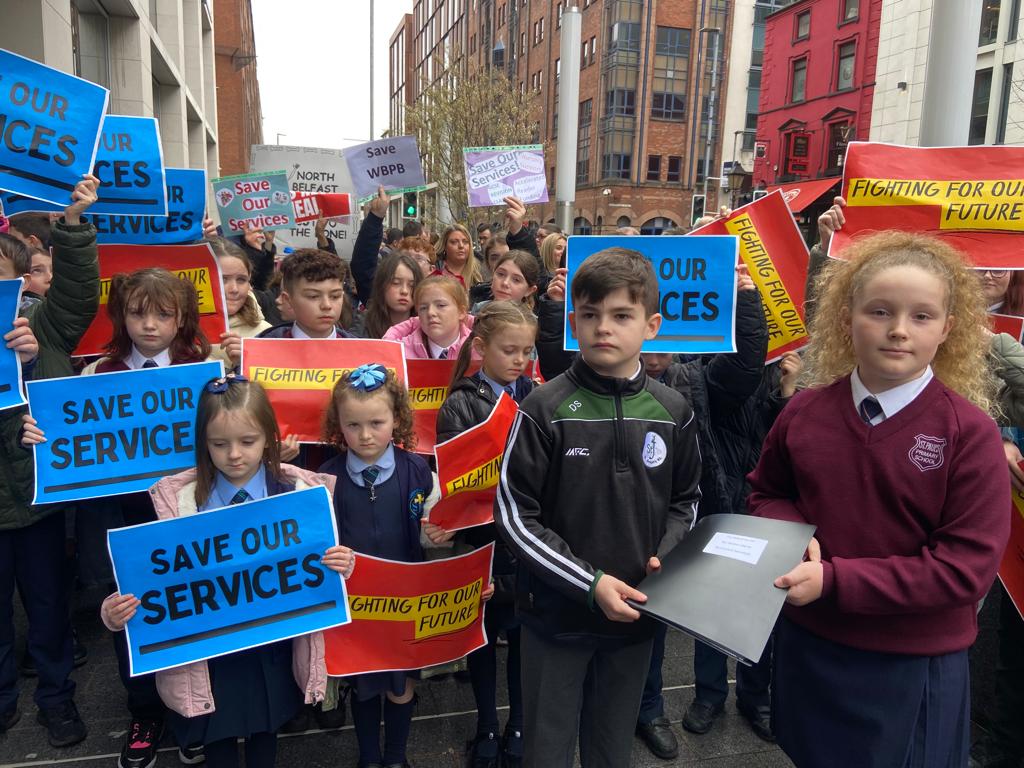 Sean McNamee, Principal of St Paul's Primary School in Beechmount, delivered a letter to the North's Secretary of State, Chris Heaton-Harris, at the NIO offices in the city centre, expressing dismay at the lack of funding and the ongoing cuts.
"The WBPB programme makes an incalculable difference to the lives and educational prospects of more than 14,000 children from across all of the schools," he said.  
"The consistent levels of support, engagement and opportunities afforded to children, parents and school staff communities as a result of this programme has played an integral part in helping improve the educational outcomes for the children of what continues to be widely recognised as one of the main areas of disadvantage in Northern Ireland.
"Objective data collated by the Department of Education, and others including the WBPB, illustrates how pupil performance within our region is consistently above that expected for areas with a similar socio-economic profile. 
"51 schools have bought into a vision for improving educational attainment across this part of the city and this has been spearheaded and shaped by Angie Mervyn, Education Manager, and her team at the WBPB. 
"The ethos of sharing best practice has been demonstrated through Easter schools set up in South Belfast and East Belfast in more recent years based on the model devised and developed by the WBPB over more than 20 years.  This support has also been recently extended to include schools within Ards and North Down."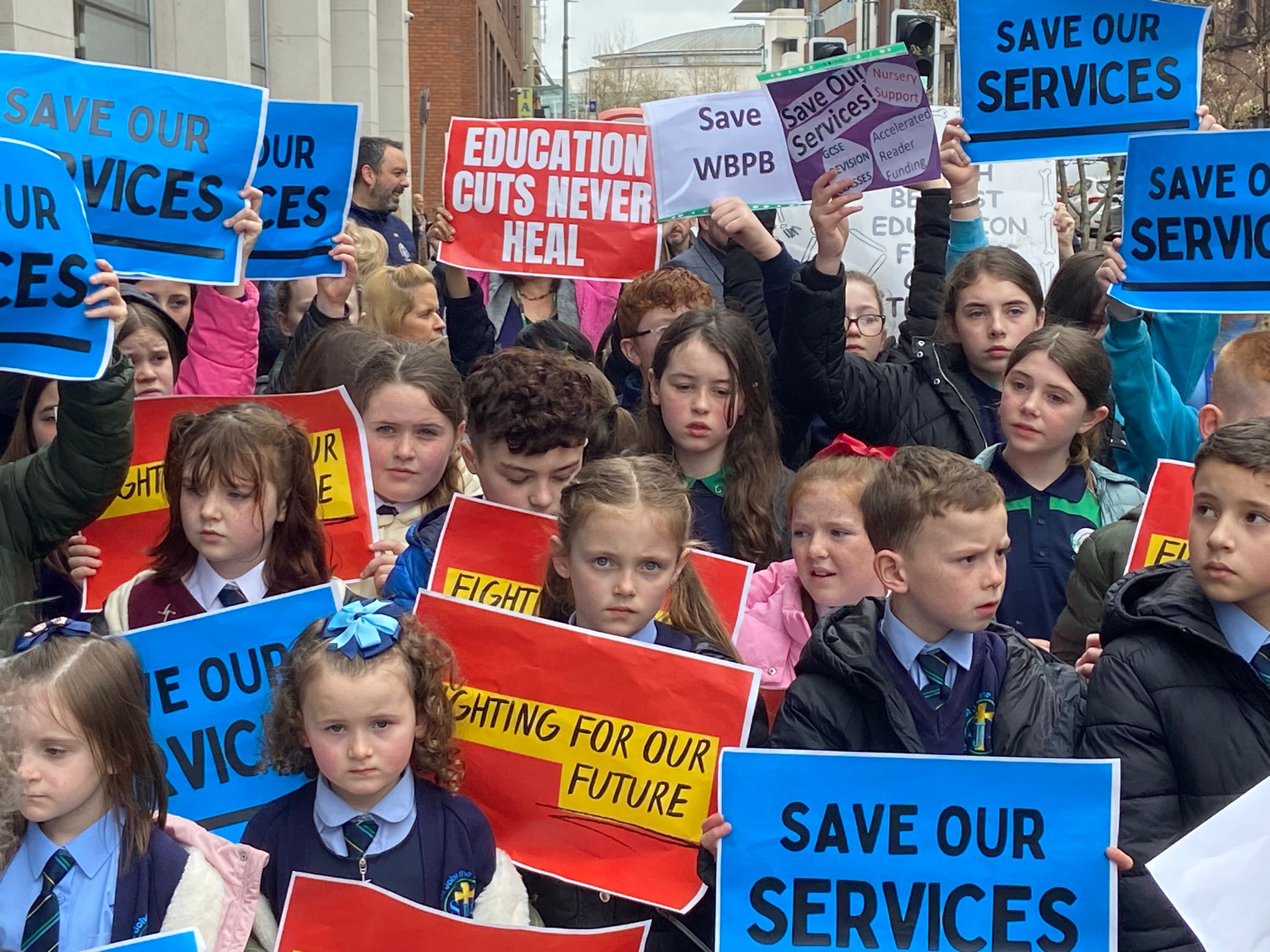 More than 3,140 primary pupils are supported with their Numeracy and Literacy development by the programme and the impact of this intervention has been illustrated by data showing an increased reading age of 11 months per pupil on average through the last academic year.
Over the course of the last nine academic years, there has been a 28.5 per cent increase in attainment for free school meals pupils in West Belfast attainting five GCSEs at grades A*-C, including Maths and English.  
Children from 51 schools in West Belfast and our colleagues from North Belfast protesting outside the @NIOgov against brutal cuts to our vital education services! #SaveOurKids #FabKids pic.twitter.com/coP74Iqt5I

— WBPB (@WestBelfastPB) March 31, 2023
The gap in attainment at GCSE and A Level is narrowing between free school meals and non-free school meals in West Belfast at a quicker rate than for the rest of the North of Ireland due to the WBPB programme.
Sean added: "The absence of devolution and a local Executive and Assembly is poised to have a devastating impact upon the most vulnerable children and local communities in our society, through funding implications for organisations such as WBPB.  Areas such as West Belfast are set to suffer further, deepening inequality.
"It is imperative that Stormont is back up and running as soon as possible so that decisions can be made with the best interests of local people in mind."
The schools insist that, in the absence of an Executive and Assembly, the NIO must urgently intervene to ensure that the price of the continuing political boycott of our institutions is not paid by children, including those from the poorest and most vulnerable sections of our society.