ST Luke's Football Club is currently working on plans to expand their programme to develop an U17s team as part of a double pronged approach to kerb anti-social behaviour and build the club's youth programme.
The Twinbrook-based club, who play in Division 1B of the Northern Amateur Football League (NAFL), are seeking to retain their youth players to go on to their senior teams. Plans were already in motion prior to Covid-19 but the pandemic put the programme on hold.
St Luke's currently have two teams, one in the NAFL and one in the Intermediate League. There is currently no youth set-up for young people over-14 in Twinbrook. 
The club have also been working with Sinn Féin MLA Danny Baker and Councillor Séanna Walsh to renovate facilities at the club's changing rooms which haven't been updated since the old Brook Activity Centre was developed into today's Brook Leisure Centre.
St Luke's Chairman Kevin Kingsmore explained the decision to set up the new youth team and other changes the club is making ahead of its 50 anniversary next year.
"St Luke's will have been going 50 years next year and we've been doing a whole review of the structure of the club," he said. "We've faced a lot of challenges as a club, such as not having our own pitch and with being the only Intermediate club in the Twinbrook area. Other changes we have made is changing the club's structure to include more women in management.
"There has been an issue with kids breaking into the pitch through the fence. Some are breaking in just to have a kick about but there has been some damage to the changing room and dugouts. We saw kids were getting involved in local clubs up to 14 and then dropping off the radar. We thought that we could do something, get local kids playing football and give them some pride and ownership of their area and local club."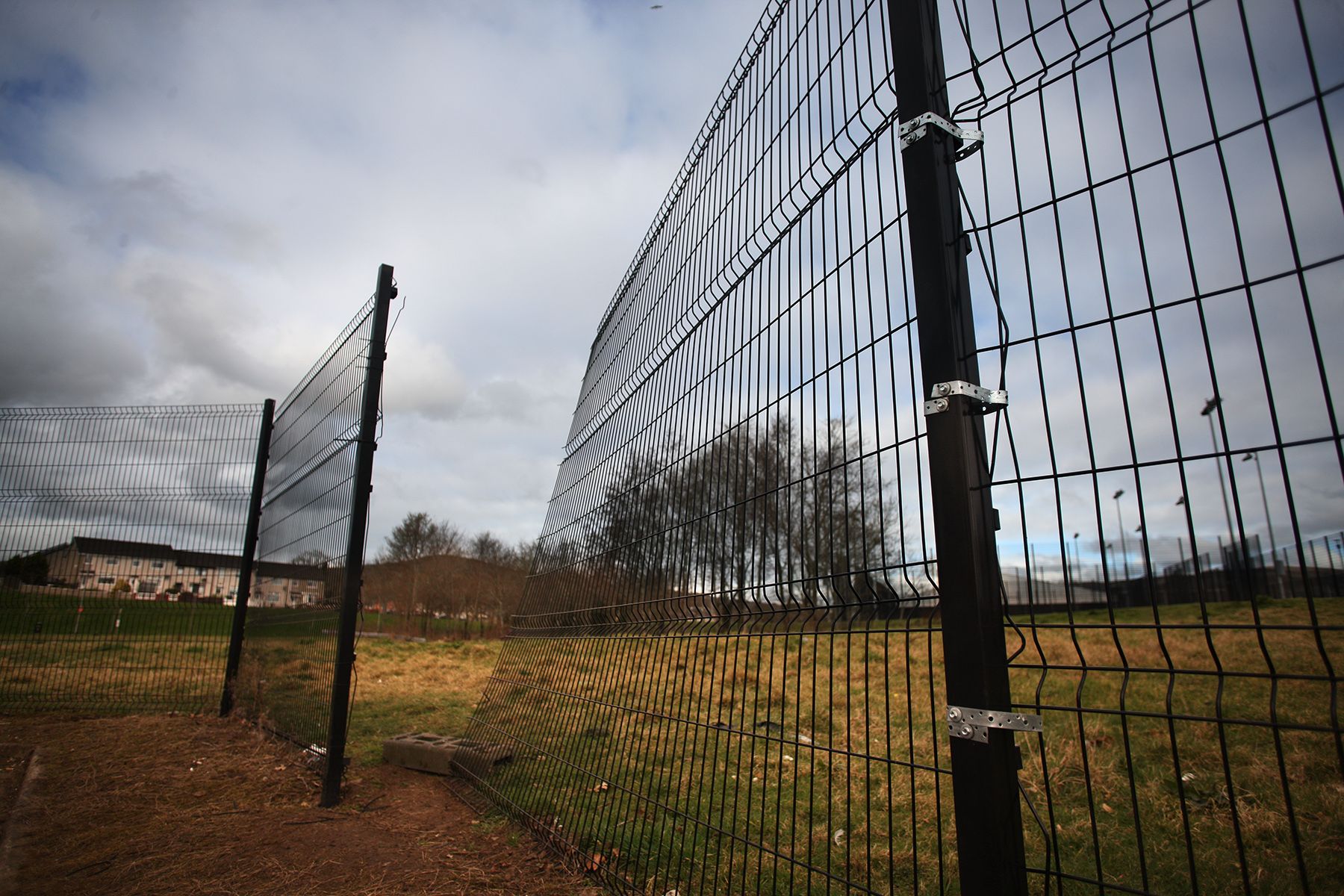 St Luke's Vice-Chairman Richard Caldwell said the new youth team would reach out to kids and give them an opportunity to use the club's facilities in a structured and positive manner.
"Rather than berate kids on social media, we thought we can do something about this and in conjunction with Glendowan FC we recognised that with their team ending at under-14 and then our senior team, there was a gap between those ages and kids were being left out. We saw a clear need for a team for that age range and it would also give kids a chance to use the pitch in a structured manner as well as get involved with a local club.
"We've been working with MLA Danny Baker and Councillor Séanna Walsh who came to meetings with us and have been really helpful in sorting out our dugouts which were wrecked and have now been fixed. Our next move will be to try and get the old changing rooms fixed up. We wanted to create a full football pathway from Glendowan's fundamentals to St Luke's intermediate senior team."
Sinn Féin Collin Councillor Séanna Walsh said the area had been transformed over recent years with the opening of Brook Leisure Centre.
"£19 million was spent transforming the old hut at Brook Activity Centre into Brook Leisure Centre and that whole process was beyond our expectations. There are regularly hundreds of young kids who use the facilities for GAA and soccer but despite all of the big improvements it's still not enough. Three teams currently use the lower pitch from the Brook Activity Centre days – Belfast Swifts, Glendowan and St Luke's."
However, Cllr Walsh said the changing rooms at the pitch needed up be updated and added that he would be meeting with Council officials to campaign for this.
"The changing rooms for that pitch were built years ago and they need a makeover. We've had experts in to look at them who have said they can be fixed up. Currently there is an old electrical box which kids are using to get onto the roof. The Council have said they'll work with us and we have a meeting next week to put in place a programme to make the changing facilities fit for purpose for all the young people who use them. 
"We also want to make sure this is completed as according to IFA regulations there must be a changing room within 50m metres of the pitch. There are state-of-the-art changing facilities within Brook Leisure Centre but these are further than 50m metres away so we need to get it right as St Luke's could lose their status in the Intermediate League which we don't want to see."
Richard Caldwell added that if anyone wished to get involved with the new team they would be more than welcome. Richard said they will be on the look-out for new players to join and anyone else who has been involved with youth football and wanted to be a part of the initiative to get in touch with St Luke's FC.
Anyone interested can get in touch by contacting stlukesfcsecretary@gmail.com or visit their Facebook page.