Allianz Football League Division Three
Antrim v Offaly (Corrigan Park, Sunday, 2pm)
THE shadowboxing of the Dr McKenna Cup is over, so now it's time to get real for Antrim's footballers as they get ready for their opening Allianz Football League Division Three fixture against Offaly at Corrigan Park on Sunday.
Two games in the Ulster pre-season competition resulted in defeats to Armagh and a Cavan side they will meet again in the coming weeks, but it was a chance for new manager Andy McEntee to fully get his feet under the table and introduce a host of new faces.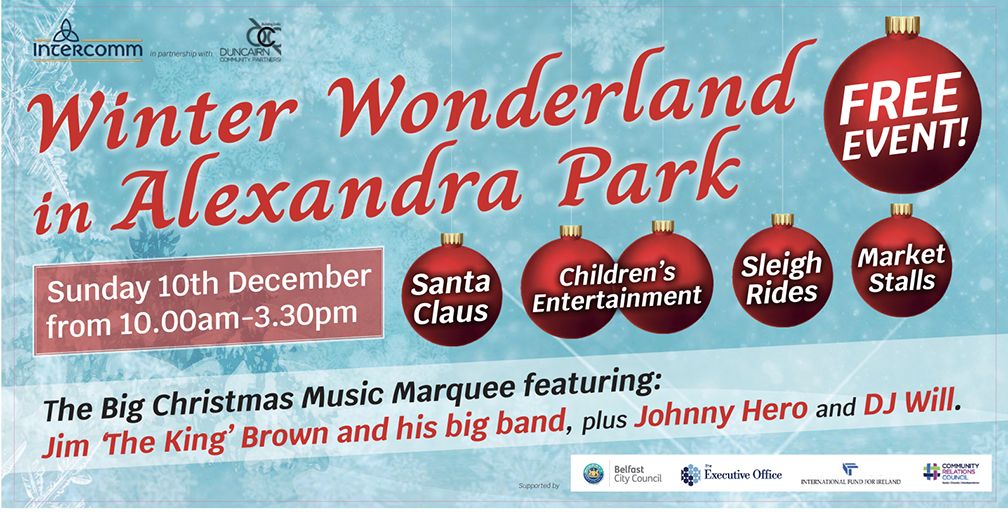 There is a sense of a fresh slate but the ambitions remain the same for Antrim as rising through the ranks in the League comes first and foremost in an effort to improve standards.
It may be 'only the League' in some minds, but a glance at the All-Ireland contenders show that it is almost always teams from the top two divisions that are in the mix at the business end of the season.
This year, with the new format in play for the race for Sam Maguire, it is likely that it will be exclusively the preserve of the top two divisions with the remainder in the Tailteann Cup, so promotion is absolutely vital in order to compete for football's top prize.
It also begins on Sunday with a home game against an Offaly side that suffered relegation in 2022, an immediate test of credentials and ambition for both counties and it will serve as a better guide as to what may lie ahead in 2023.
"For the last seven years from I've been playing, the League has been priority for us to push onto play at a higher level, but now there is the extra incentive to get into the Sam Maguire and push on again," said defender, Peter Healy.
"There are different opportunities for success for Antrim as you have the League, the Ulster Championship and then either the Tailteann or Sam Maguire Cup. Obviously, we want to be involved in the Sam Maguire, but this year we will absolutely be pushing for the League as the priority is to get out (of Division Three).
"Last year we had a decent League campaign and although the Tailteann Cup didn't go as planned, I think overall it was a pretty good year.
"Enda (McGinley, former manager) did a good job in bringing young lads through and Andy is trying the same thing with some new faces.
"It will be tough as Offaly won their group in the O'Byrne Cup (beating Dublin and Wicklow) but out will be a good game. They will be looking to get back up to Division Two and we are looking to go further this year."
COUNTY SEASON STARTS HERE: Aontroim v Uíbh Fhailí 🏐

The #AllianzLeagues commences this weekend with our Antrim Footballers welcoming Offaly to Corrigan Park this Sunday, the 29th of January! #Saffrons2023

Buy your tickets for our first home game 🎟➡️ https://t.co/WlLLoE8aWj pic.twitter.com/HwjyPrA8vH

— Antrim GAA (@AontroimGAA) January 25, 2023
Some of those faces include Dominic McEnhill, Joseph Finnegan, Patrick Mervyn and Oisin Lenehan, while there have been many who have returned to county colours including Patrick Finnegan, Jack Dowling and Conor Stewart who was a long-term injury last year.
It has been noticeable that the new manager has drafted in physically bigger players and with Ulster derbies against Down, Cavan and Fermanagh to come in the League, but there remains a nucleus of the squads that have served the county over the past number of years with Healy a member of that group.
"You probably saw in the McKenna Cup we had a few bigger lads there as we are trying to be a bit more physical," the Naomh Éanna man noted.
"Division Three is always a dogfight and it will be especially like that this year with four Ulster teams in there which makes it exciting.
"It's always competitive and every one of the eight teams will face their chances to win four or five games and have a promotion push.
"We are looking forward to that as we've looked at what we did in the McKenna Cup and are trying to put a few other things right over the last few weeks ahead of this weekend."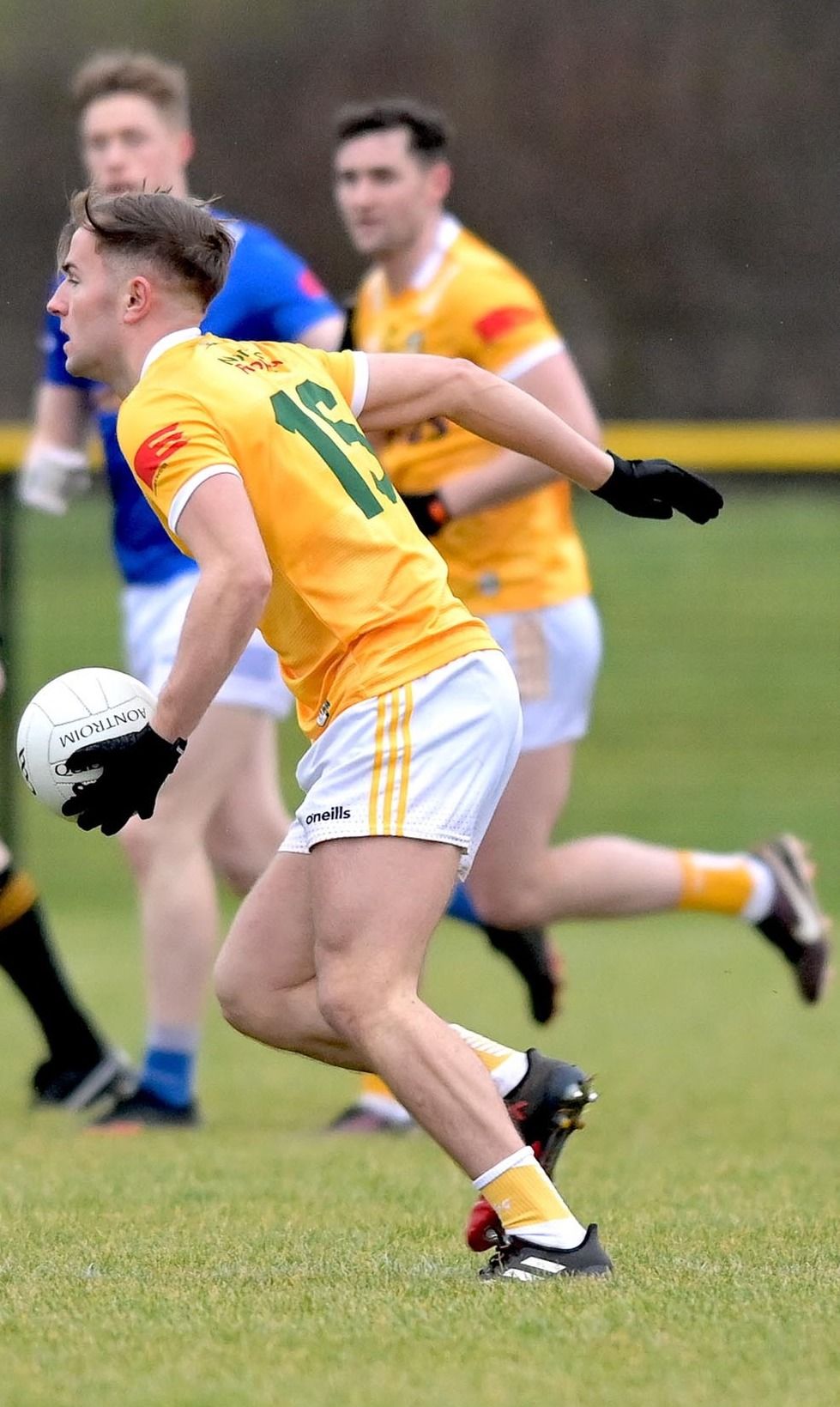 Corrigan Park can be a tricky place to go for an away team as it can have its own microclimate and for a team not accustomed to it, it can take a while to adjust in a game.
Antrim's players will know exactly what to expect and will hope to use that to their advantage this weekend.
If a promotion push is to materialise, taking maximum points from home fixtures and getting off to a good start is vital, so two points at home to Offaly this week would be the perfect start before a trip to Down next Saturday evening.
A decent return in those games against teams that played in Division Two last year would set them up nicely for the remainder of the campaign.
"We look to make Corrigan a tough place to come to and you've seen that with the hurlers," Healy noted.
"You never know what you're going to get with the weather there.
"Last year, one of the games we decided to play against the wind in the first half but by the time we came out for the second the wind had changed direction. That makes it a tough place to come so we want to make it even harder.
"We've Offaly and then Down away next Saturday night, which is an Ulster derby and a will be a big game before a week off, so you want to head into that in good shape."
Antrim's Division Three opposition (compiled by Louis McKeown)
Offaly (Corrigan Park, January 29)
Offaly find themselves in division three this year after suppering relegation in 2022.
They came second bottom last with three points and were eliminated in last year's All Ireland Senior Football Championship at the preliminary stage in the Leinster Championship. Offaly won the U20 All-Ireland Football Championship in 2021 and therefore prove that they have talented footballers and will have ambitions to bounce back this season.
 
Down (Páirc Esler, February 4)
Down only received one point in last year's Division Two, therefore finding themselves in Division Three this year. Conor Laverty is hoping to add a bit of magic to the squad and a solid McKenna Cup campaigns suggests the Mouremen may be about to turn a corner and will be targeting promotion. Down had been on a downward spiral with poor League and Championship performances, but may be a tougher proposition in 2023.
 
Tipperary (FBD Semple Stadium, February 19)
Despite beating Waterford in the preliminary round of the Munster Football Championship, Tipperary bowed out of the All-Ireland last year when they were defeated by Limerick. They managed to achieve promotion last year from Division Four by coming second in the league with 11 points. The Premier County is led by David Power this year, who managed to lead the footballers to an All-Ireland semi-final in 2020.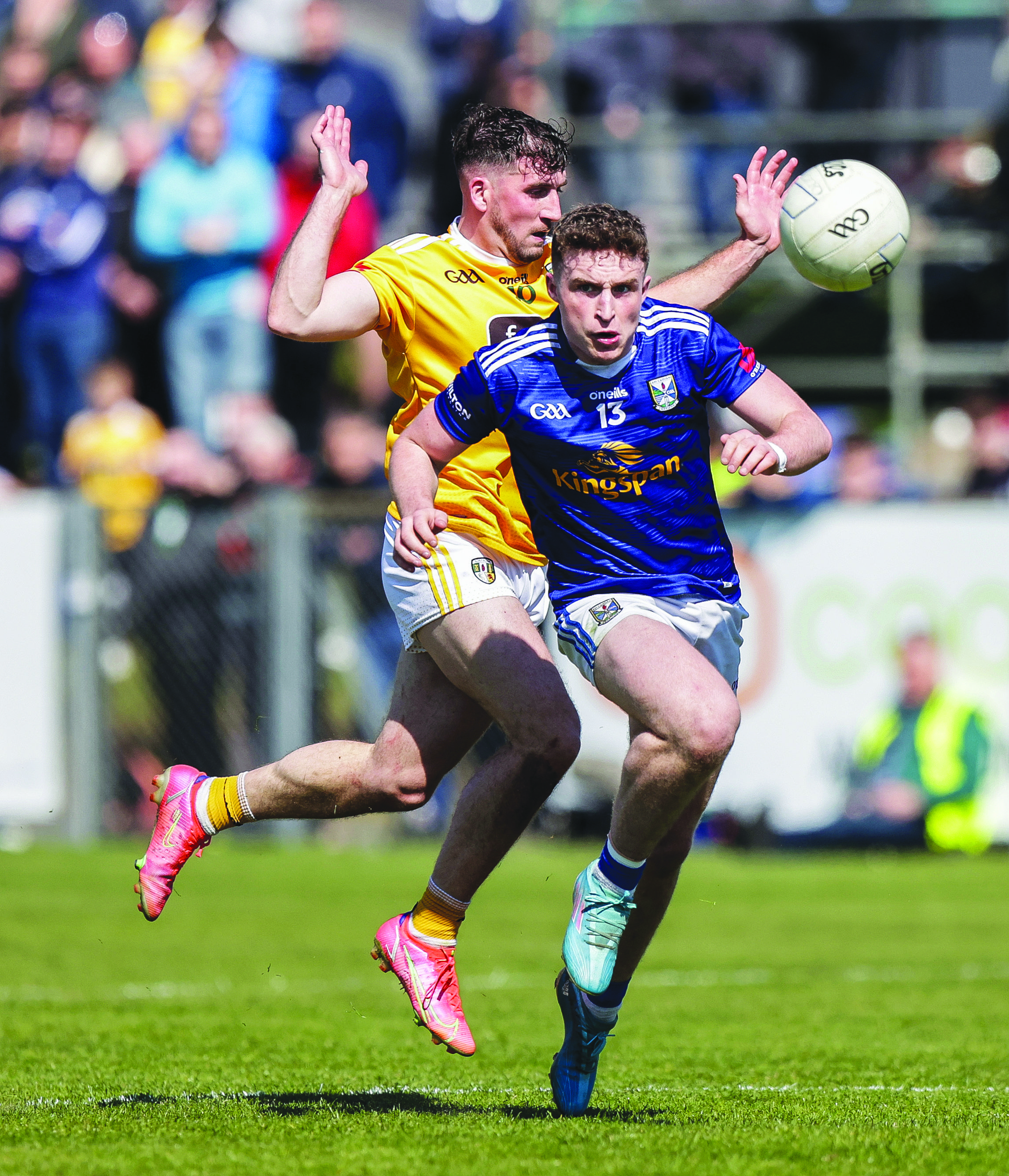 Fermanagh (Corrigan Park, February 25)
Fermanagh legend Kieran Donnelly is in charge of the Erne County this year.
Last year, they came fifth in Division Three and exited at the preliminary stage in the Ulster Championship when they were defeated by Tyrone by seven points. They will be hoping to repeat their performances from the 2004 and 2015 Football Championships when they reached the semi-final and the quarter-final of the All-Ireland respectively.
 
Westmeath (Mullingar, March 5)
Westmeath retained their place in Division Three by coming third last year and narrowly missed out on promotion to Division Two despite beating Antrim in the final round of games. Dessie Dolan, a former Westmeath player who acts as an occasional commentator for RTÉ, takes over the reins. The county was eliminated at the semi-final of the Leinster Championship last year but claimed the Tailteann Cup and will seek to push on this year.
 
Cavan (Corrigan Park, March 18)
The All-Ireland semi-finalists of 2020 find themselves in Division Three as they gained promotion last year by topping Division Four with 12 points. Cavan met Antrim in last year's Ulster Football Championship in the quarter-final, emerging victorious by 13 points, but fell at the next hurdle against Donegal and lost by two goals. They also accounted for Antrim in the McKenna Cup, so the Saffrons will hope to turn the tables in spring.
 
Longford Glennon Brothers Pearse Park, March 26)
Longford clung onto Division Three status by their fingernails last year, narrowly avoiding relegation due to their points difference. Ex-Dublin star Paddy Christie has been the manager since 2022. Despite losing to Westmeath in last year's Leinster Football Championship at the quarter-final stage, Longford can boast of having a decent GAA clubs such as Mullinalaghta St Columba's GAA club, who won the Leinster Club Football Championship in 2109, proving that they have talented footballers and are capable of a better 2023 with Pearse Park something of a fortress.