Andersonstown SC Antrim Intermediate Hurling Championship, semi-final (AET)
Sarsfield's 2-24 Tír na nÓg 1-24
IT took extra-time to settle an absorbing Antrim Intermediate Hurling Championship semi-final under the Dunsilly lights on Friday, but it was Sarsfield's who found the reserves to get past Tír na nóg to move into the decider.
It required the cool head and steady hand of Niall McKenna to force the extra-tie as he landed a tricky free from out on the right with what proved the last act and they didn't look back.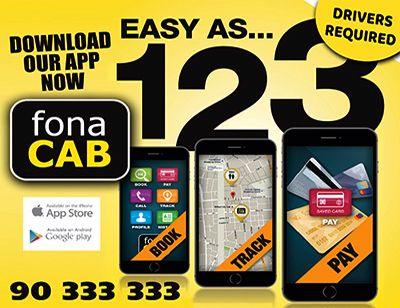 McKenna would finish with 1-10, his goal early in the second half just as crucial, but soo too was the performance of Caolan McKernan would epitomise the Sarsfield's effort as he threw himself into challenges and won a lot of the dirty ball in rucks, driving his side when it mattered.
He was faced by an on-fire Sean Duffin in the opening period - the Tír na nÓg man hitting 13 points overall with four from play and was assisted well by Eamonn Og McAuley - but Duffin would not have the same room in the second as the Sarsfield's defence tightened up.
Indeed, the entire McKernan clan would make a major impact on this game that was played in a tough but fair spirit, both teams throwing everything at it with some excellent phases of play and scores.
FT @ Dunsilly

What a performance!!! IHC FINAL WE COMEEEE 🟢⚫️🟢⚫️ pic.twitter.com/VnWAXJmrrC

— Pádraig Sáirséil CLG (@Paddies1906) September 29, 2023
The pace of Daniel McKernan drew an early free that Donal McKernan converted with Caolan McKernan then driving over from deep.
Tír na nÓg steadied with a pair of Sean Duffin frees to level, but the Paddies enjoyed an excellent spell with the next four scores, two from Niall McKenna and one apiece from Donal McKernan and Enda McCartan.
It could have been better when Kevin McKernan's shot for a point game down off the post and Garry Lennon pounced with the ball dribbling just outside the post to the relief of the Randalstown men.
But Tír na nÓg, inspired by the excellent Duffin who would land nine of his own tally in the opening period, gradually got on top.
He scored in a nice spell that also included points from Eamonn Og McAlister and Liam McKeown and while Donal McKernan responded from a free, Tír na nÓg were now enjoying the better off it with Duffin hitting an excellent point on the run and then a free.
They were scoring two to each one from Sarsfield's who were on target through Kevin McKernan and McKenna then levelled after Tír na nÓg had gone in front for the first time, but Joe McCormick would chip in at the other end to assist Duffin as they moved three clear late in the half.
Points from Daniel McKernan and Daniel Smith trimmed the gap back to one, but it would be Duffin to have the final say before the short whistle from a free to push the Randalstown outfit ahead by 0-13 to 0-11 after an entertaining opening half that was played with a fierce intensity and good pace.
Aaron McNeilly briefly extended the gap just after the break following a turnover, but the spark Sarsfield's needed would arrive on 37 minutes as McKenna burst through and gave Kevin Sheerin no chance with a rasping shot to the net to level.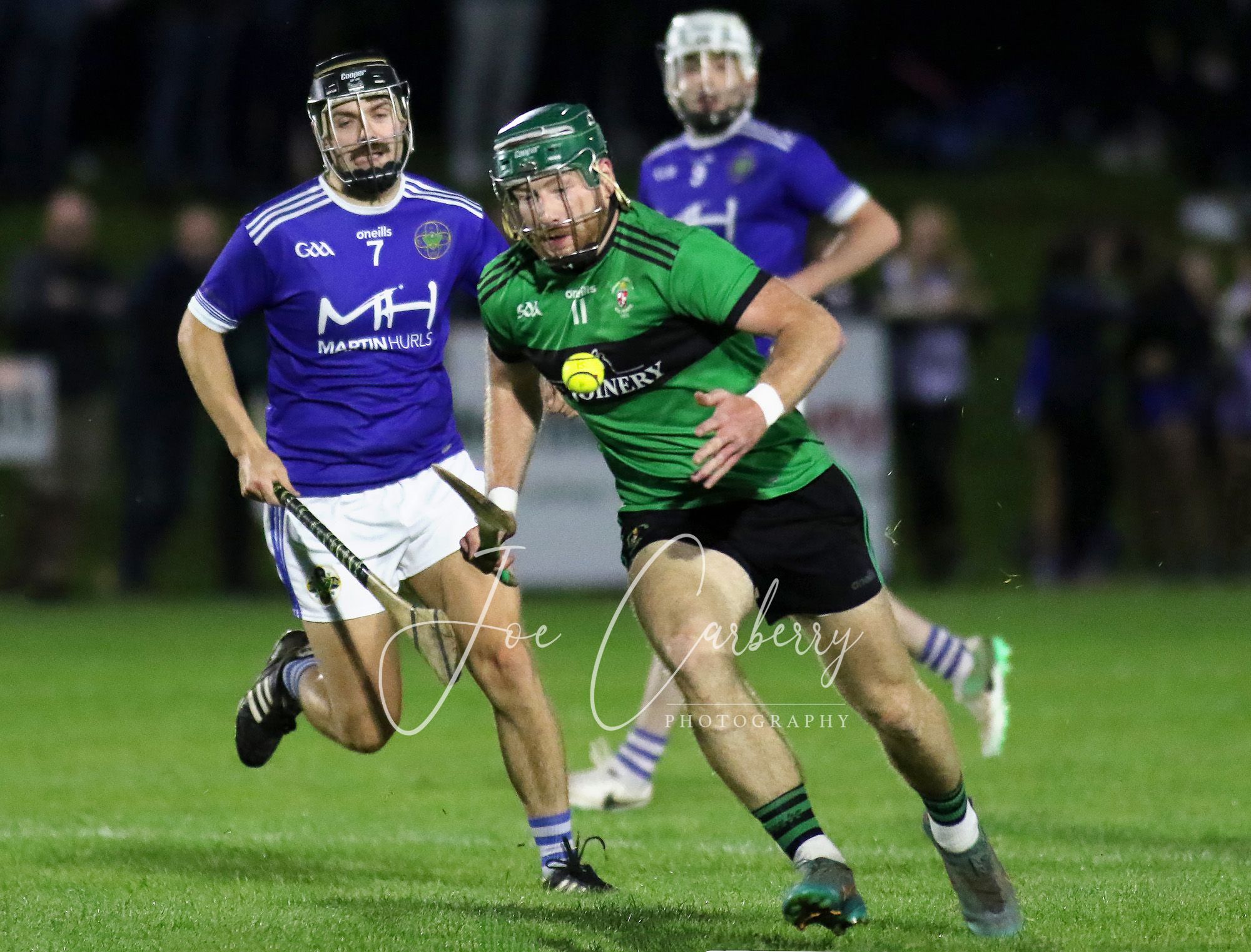 The second half wasn't quite as free-flowing with the exchanges fierce and every inch fought tooth and nail for, but Sarsfield's initially seemed to grab the advantage with Kevin McKernan nailing a free and although Daniel Martin hit back immediately, McKenna and McKernan opened a two-point gap on 49 minutes.
Again, Tír na nÓg rallied with substitute Oliver McAtamney cutting through to score with his first act and points from Kevin McCann and Duffin followed as they edged back in front.
It set up a tense finish with McKenna levelling and then after the sides swapped frees, Eamonn Og McAuley managed to split the posts from a tight angle with two to play to edge his side back ahead.
Sarsfield's pushed for an equaliser but twice, Kevin McKernan saw frees from midway tail right, but they would win another deep in stoppage time after the exceptional Caolan McKernan was taken out Ron the right sideline. This time McKenna stood over it and he held his nerve to send the game into extra-time with the score 1-17 to 0-20.
The Paddies flew out of the blocks at the start of the additional period and just 30 seconds in, Lennon found Anthony McGarrigle on the left of goal and he crashed home.
Lennon and McAllister traded points, but Sarsfield's would rattle off another four before the change of ends, three from McKenna, as they held a healthy 2-22 to 0-21 advantage.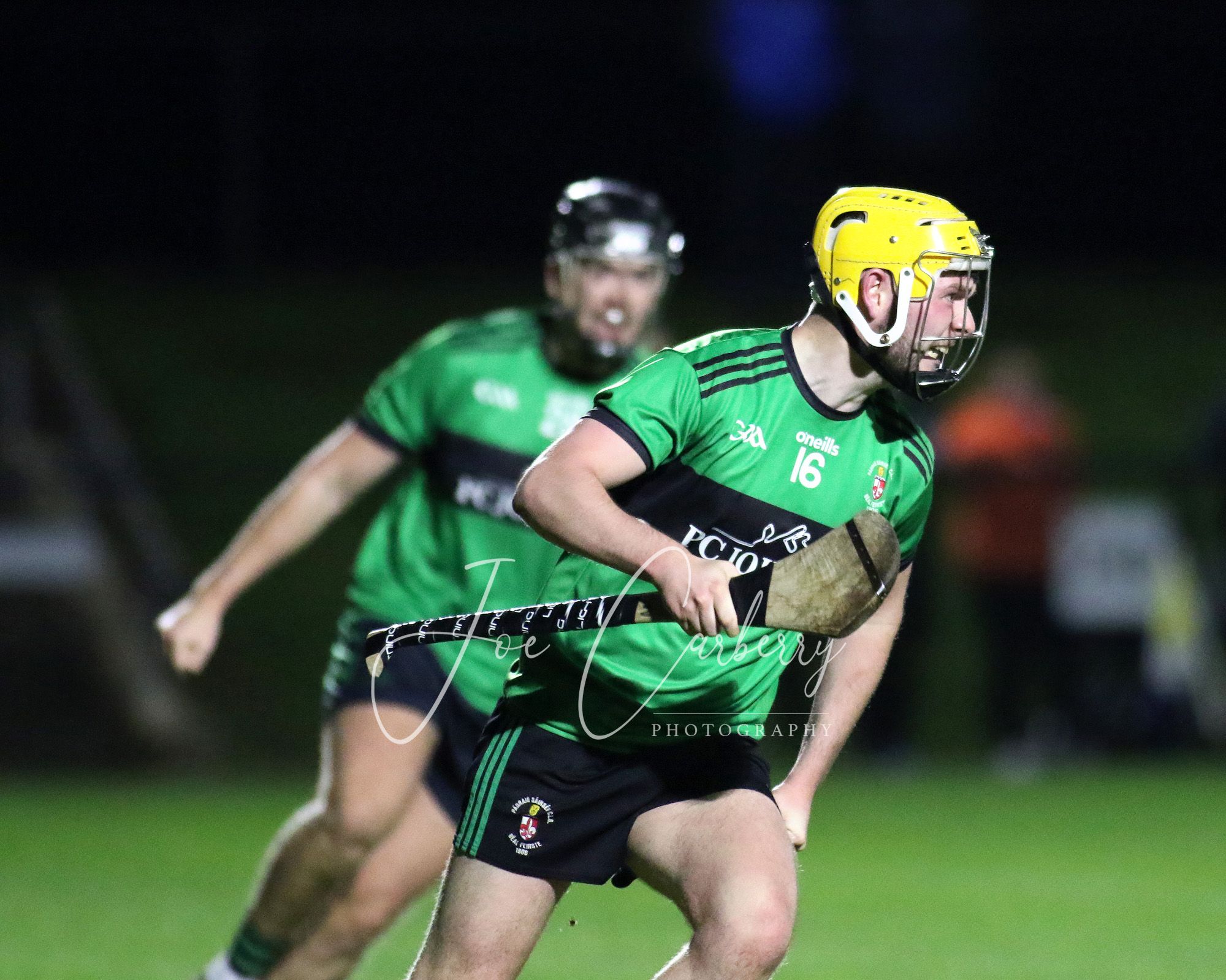 When Daniel Smith extended it as play resumed, it seemed they were home and hosed, but Tír na nÓg grabbed a lifeline with substitute Dara Martin in on the right to grab a goal.
But Sarsfield's were able to manage it out, finding the points to maintain the advantage as Tír na nÓg pressed but the Randalstown man could only get to within four as McKenna intercepted and pointed right at the death to cap a fine individual display and send the West Belfast men into the final.
SARSFIELD'S: G McKernan; N McAlea, J Daniels, M McCavanagh; E Rogers, C McKernan (0-1), E McCartan (0-1); E McCartan, K McKernan (0-6, 3 frees); Daniel McKernan (0-1, D Smith (0-2), N McKenna (1-10, 0-3 frees), R McAreavey; M Rea, G Lennon (0-1), Donal McKeran (0-3 frees)
Subs: N O'Mullane (0-1) for M Rea (35), A McGarrigle (1-0) for R McAreavey (35), J Cunningham for N McAlea (35), J McGurk for Donal McKernan (53).
ET sub: M Johnston for M McCavanagh (8)
TÍR NA nÓG: K Sheerin; B McLarnon, C Sheerin, M Smith; C O'Neill (0-1), C Duffin, D Martin (0-1); A McNeilly (0-1), C McKeown (0-1); D Fagan, S Duffin (0-13, 9 frees), E Og McAllister (0-4); J McCormick (0-1), C Logan, K McCann (0-1).
Subs: O McAtamney (0-1) for C Logan (48)
ET subs: D Martin (1-0) for K McCann (4), S McKinley for J McCormick (9)
REFEREE: Ciaran McCloskey (Loughgiel)