SILENCE is the winner in Amanda Dunsmore's Agreement, a digital immersive experience currently in the third floor atria in the new Ulster University, York Street. The cathedral-like space offers somewhere to contemplate some of the people who have been responsible for the Good Friday Agreement.
Many are no longer with us and it perhaps helps us all contemplate the fleeting moment  of our own lives and what we decide to do with it.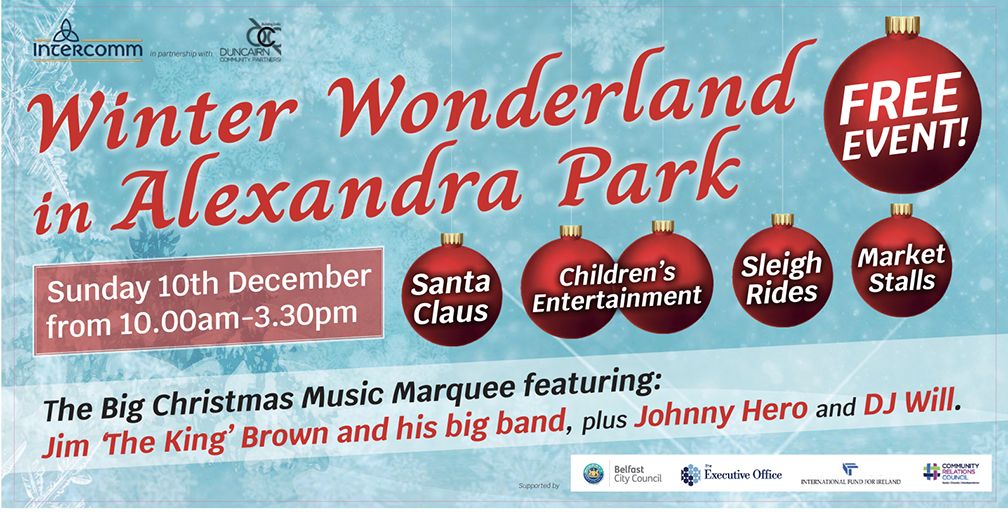 Amanda has been taking these silent portraits over a period of twenty years and some of them have been exhibited before on small individual screens in the Ormeau Baths Gallery. A gaping hole is the sad absence of Mo Mowlam, so for this 25-year celebration her image has been composed from archive footage. The reaction this provokes can be  weird, bringing up as it does issues about our digital afterlife and other people's right to your image. In another 25 years are we going to walk around a sanitised holographic experience of the signing? Or will we be using a technology yet unknown?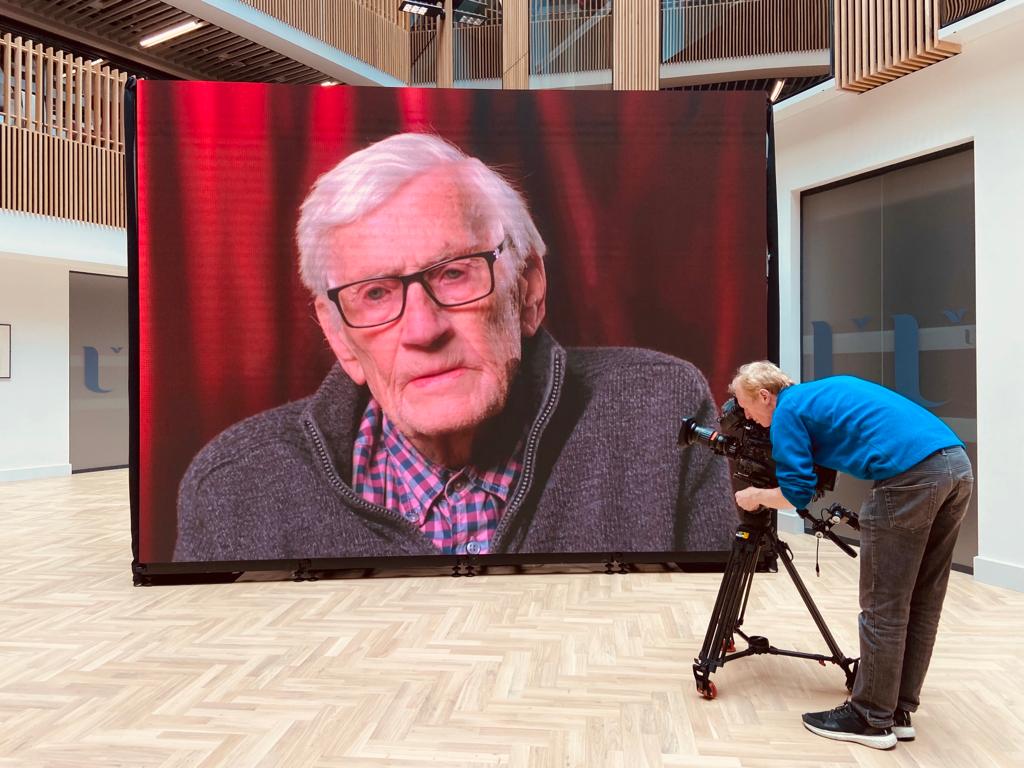 My experience of Mo Mowlam was getting a hug from her in Hillsborough Castle as a participant in an International Fund for Ireland's Wider Horizons programme. The composite image feels not like her, but at the same time kind of is.
Part of the experience of the piece is being so up close and personal to people in silence. Gerry Adams quietly staring, Martin McGuinness resting, John Hume being John Hume, David Ervine alive and embodied.
"I was a very ordinary woman who ended up in an extraordinary time"

The role of @MonicaBelfast in #GFA negotiations could never be described as just 'ordinary'. Come & see this video portrait, part of AGREEMENT by Amanda Dunsmore, on our Belfast campus before 20 April #UUBGFA25 pic.twitter.com/2S3sB8ua53

— Ulster University (@UlsterUni) April 16, 2023
Monica McWilliams was at the launch and was touched by the portraits of the people no longer with us. She describes herself as an ordinary women in extraordinary times and she looks contemplative in her image, almost Buddha-like. Pearl Sagar's inclusion is a rare sighting of the co-leader of the NI Women's Coalition. Gary McMichael  looks pensive, David Trimble, who was recently humanised to the general public in the play Agreement, looks like another ordinary person in extraordinary times. 
The piece, curated by Sian Smyth and including the video installation 'Billy's Museum', is going to five different locations for one day only and host groups must first agree on how it will be displayed – they cannot pick and choose whose images they include. The hope is that the piece will be used as a focus for a discussion about agreement which will leave a lasting legacy – just like the Agreement did.
On for one week only @UlsterUniArts go see Amanda Dunsmore Agreement #belfastart @ATownNews pic.twitter.com/5EYS9K5nN5

— Bronagh Lawson (@CreativChangeNI) April 14, 2023
In the ground floor gallery there is a series of prints highlighting notes from the artist on the process of meeting with the sitters, along with small portraits of each subject as well as footage of tunnels and items found under prisons when they were excavated. It's interesting being witness to a process of art evolving over such a long time. It shifts and changes in meaning, as time goes on, and this happens as the Arts Council of  Northern Ireland announces probable cuts of 10 per cent across the board.
Agreement is open daily 9am to 6pm  until Thursday, April 20 at the Belfast Campus of Ulster University , Block BC Level 3 Atria.
We cheer the fact that Belfast curators Ciara Hickey and Jane Morrow have been shortlisted with the Array Collective for the Venice Biennale in 2024 , while project curator Sara Greavu, formerly of Belfast and Derry, has been shortlisted along with artist Eimear Walshe