IT was a super Sunday for North Belfast Harriers as the club's men bridged a 21-year gap by claiming the NI & Ulster Senior Cross Country title at Billy Neill MBE Country Park.
The Harriers were out in force and delivered an incredible result with Finn McNally first across the line to become NI Cross Country Senior champions for 2023, followed by team-mate Andrew Milligan who finished in second.
Annadale Striders would finish second overall with Neil Johnston taking individual bronze, while Newcastle & District AC came third in the team event.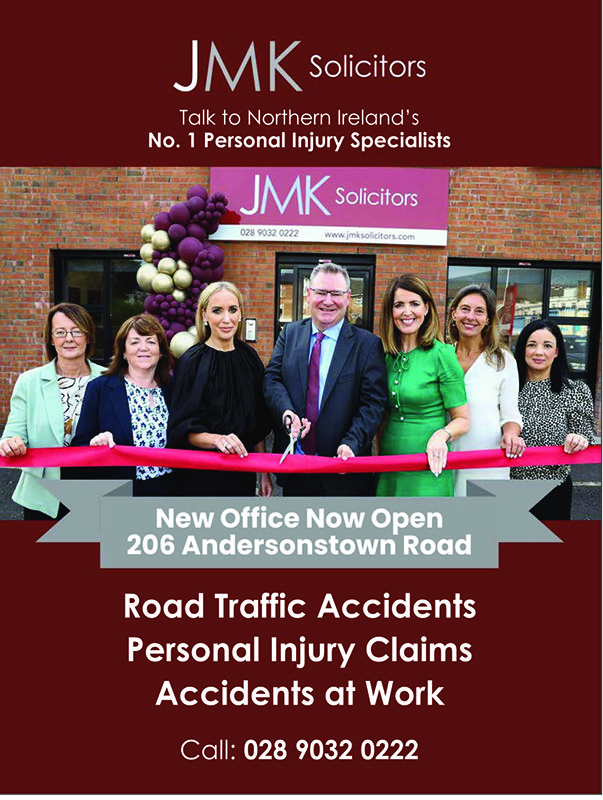 The format of the team event sees each club nominate 12 runners with the scores of the top six taken into account and the efforts of the entire team ensured the silverware was heading back to BT15.
It has taken us 21 years to win this back.

We are the best cross country runners in Northern Ireland.

They say you don't win anything with kids...but today we did.

A massive team effort.All ages.

And we won the league too thanks to the efforts of @chirpy444 and many others. pic.twitter.com/BdGsfzK54M

— North Belfast Harriers AC (@nbharriers) February 26, 2023
"The last time we won it was back in 2002, which seems crazy," said team member Conal McCambridge.
"Everyone was buzzing with it and we were out partying on Sunday night. The women did very well too and finished fifth.
"The work that goes on behind the scenes has been paying off. Over the past couple of years, it's all been about hard work done by the coaches, the committee members and the volunteers who put in the hard yards behind the scenes. Then you get days like Sunday that makes it all worthwhile.
"A lot of the guys would be out doing 60, 70 and 80 miles per week. It's all heading in the right direction for us, so hopefully, we can build on this, come back next year and defend the title and then improve our position in the All-Ireland championships."
In perfect running conditions, over relatively dry ground almost 1000 athletes took on multiple laps of the 2km course with the Harriers' men coming out on top and it was also a great day for their women who performed excellently.
Sunday marked the conclusion of the cross-country season, so attention will now turn to the roads and they will approach the summer season with confidence.
"That's the end of the cross-country now until October, so April will see the start of the road races," Conal added.
"This will be a great confidence booster for everyone."
Congratulations also to our ladies team who were 5th in the NI Senior Cross Country Championships yesterday at Billy Neil Playing Fields.

❤️👍🔥 pic.twitter.com/qF0wHL1XY7

— North Belfast Harriers AC (@nbharriers) February 27, 2023
Results
Senior Men 12km
Finn McNally 37:34 (1st)
Andrew Milligan 37:45 (2nd)
Conan McCaughey 39:14
Matthew Lavery 39:51
Conal McCambridge 40:17
Gavin McCaffery 40:46
Lawerence O'Hara 41:06
Philip Goss 41:12
Peter Donnelly 41:40
Eamon White 42:39
Mark Cornett 44:26
Ian Keys 45:24
James Trainor 46:14
Declan Liggett 49:50
Gabriel McAvoy 50:51
Patrick McAuley 51:07
Kevin Crossley 55:23
Niall Armstrong 55:37
Chris Callaghan 56:02
Joe Gallagher 56:43
Greg McClure 1:04:07
Senior Women 6km
Fionnuala O'Hare 26:08
Roma Doherty 27:16
Una McConnell 27:47
Sarah Jane McFadden 29:46
Lorraine Hibbert 30:54
Sabrina Nulty 31:04