THE family of a Ballymurphy boy who is waiting on the gift of a new heart have confirmed that they will be meeting the Secretary of State to discuss Dáithí's Law next month. 
The family of six-year-old Dáithí Mac Gabhann, who is on the organ transplant waiting list, set up the Donate4Dáithí campaign and have been lobbying politicians for over four years. In 2021 new legislation, which was set to come into effect this year would see the introduction of a soft-opt-out system whereby people will automatically become organ donors unless they state otherwise.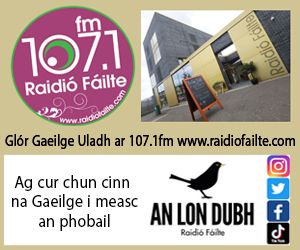 Known officially as Dáithí's Law, the law was due to come into force this spring but has been delayed due to the DUP's boycott of Stormont.
Last Thursday saw the leaders of the five largest political parties in the North write to the Secretary of State Chris Heaton-Harris MP calling for the British government to legislate at Westminster to ensure the new system for organ donation can be operational as soon as possible.  
A signed letter to the Secretary of State from: @moneillsf @J_Donaldson_MP @naomi_long @BeattieDoug @columeastwood

Now let's get that meeting in the diary, @chhcalling. #DáithísLaw pic.twitter.com/uF1CErhwh5

— Donate4Dáithí (@Donate4Daithi) January 19, 2023
Dáithí's Father Máirtín Mac Gabhann said the family had requested an urgent meeting with the Secretary of State. 
"We still want Dáithí's Law to go live in spring 2023," Máirtín told the Andersonstown News.
The Mac Gabhann family will meet with the Secretary of State on February 1 which coincides with National Heart Month.