Belfast actor Geraldine Hughes took on her most important role to date on Saturday past when she tied the knot at her upstate New York home with long-time partner Conor Allen.
The star of Rocky and Gran Torino — whose one-woman show Belfast Blues sold out the Lyric Theatre last year — swapped the thrill of a lavish wedding ceremony and the craic of a packed wedding reception for an intimate, pandemic-compliant ceremony with just witnesses and friend of the happy couple, actor Aidan Quinn, as officiant present.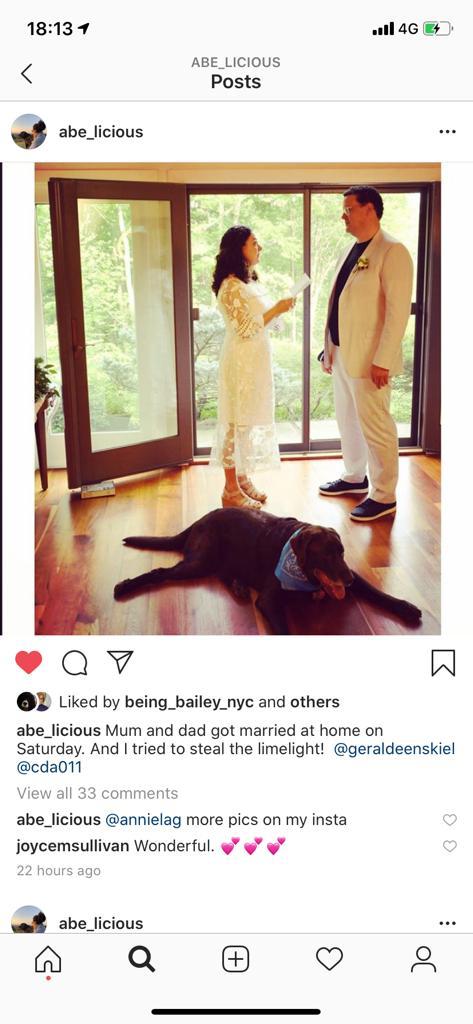 Honeymoon week was spent in the wide spaces of upstate New York where Geraldine and Conor, who works in fintech projects across the US, now live. 
A native of Divis Flats, Geraldine Hughes went to the US as a teenager to appear in a movie about the conflict and worked as nanny to Cheers star Carla AKA Rhea Perlman and her husband Danny DeVito while studying at UCLA.
In 2006, Geraldine starred alongside Sylvester Stallone in Rocky Balbao as Little Marie and also played Clint Eastwood's daughter-in-law in Gran Torino. Her stage highlights include Cyrano de Bergerac and Harry Potter on Broadway. 
She was filming in New Orleans for a new production with Breaking Bad anti-hero Bryan Cranston when the pandemic hit but during the lockdown she trod the boards with the Irish Rep in New York for a production of Brian Friel's Molly Sweeney.