A FORMER republican prisoner and Sinn Féin councillor will be remembered as "a friend to so many".
The funeral of Bobby Lavery (74) took place on Thursday morning at St Patrick's Church in Donegall Street in Belfast. Bobby died on December 26 in San Francisco, California.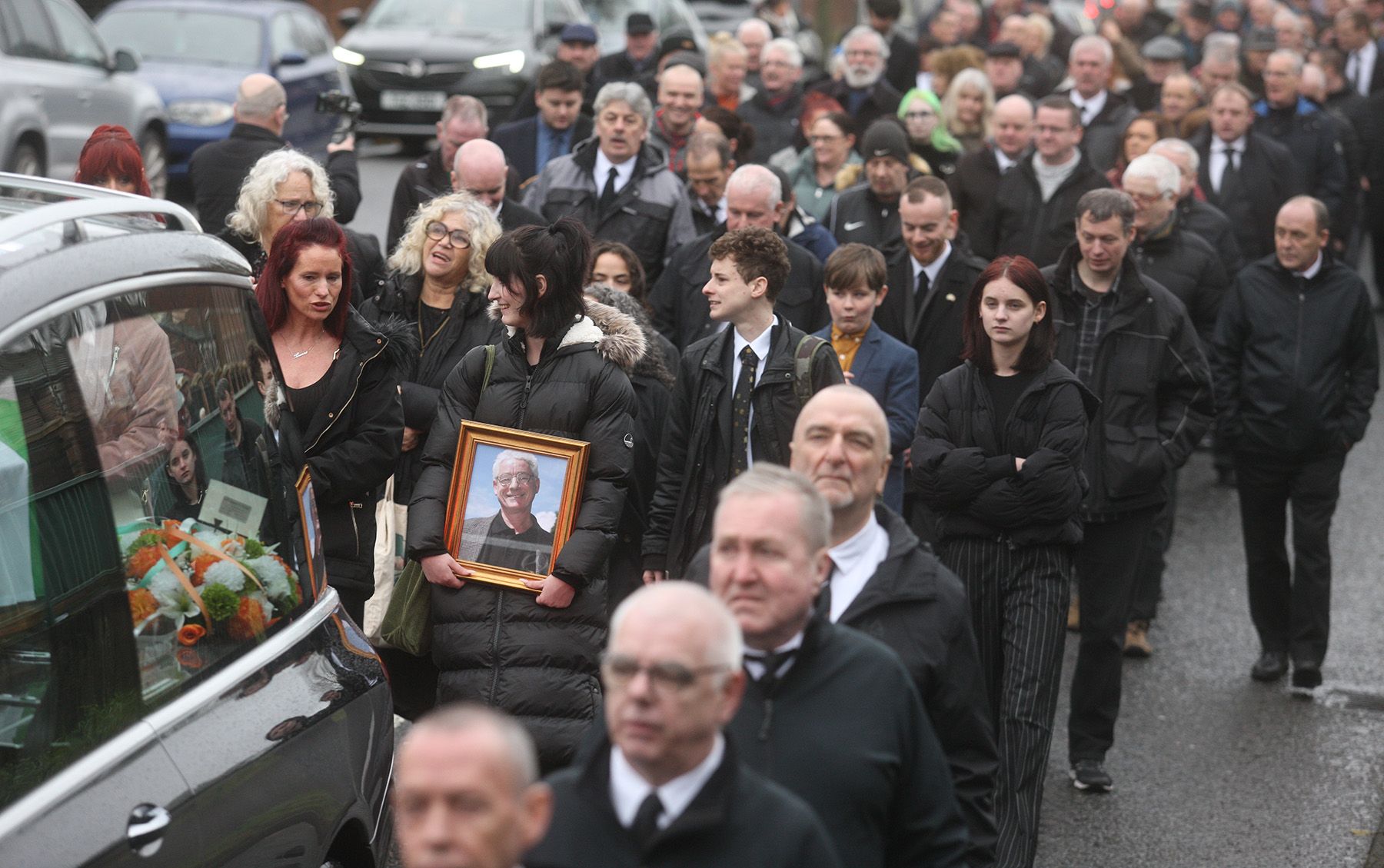 A Carrick Hill native who left his native city to join the British Army, Bobby returned to Belfast in 1970 to join the IRA. He went on to serve a sentence in the Long Kesh prison camp for possession of weapons and on his release in the mid-seventies threw himself into political activism in the New Lodge area.
He was among the first Sinn Féin councillors to enter City Hall in over 60 years when elected, alongside Gerard McGuigan, for the Oldpark in 1985. He served a four-year term before standing unsuccessfully for the Castle electoral area in May 1989. However, in 1993, he was returned once more for the Oldpark and retained his seat on the first count in 1997.
In August 1993, after the first successful nationalist parade into Belfast city centre, his house was targeted by loyalist gunmen and his 21-year-old son Sean shot dead. The Ulster University student was hit several times as he ran from the living room amidst a fusillade of bullets and died in his father's arm. Less than a year later, the house was attacked again by loyalists, the occupants escaped unscathed. 
The previous December, Bobby's 40-year-old brother Martin had been shot dead by loyalists as he was wrapping Christmas presents in his North Belfast home. 
Bobby stepped down from politics at the 2001 election and began to spend his time between San Francisco and Belfast. 
Bobby's wife, Susan said: "Bobby spent his life dedicated to advancing social justice and equality not only in Belfast, but also with an eye to working class struggles around the world.
"He was a political prisoner, a Sinn Féin councillor and a labourer and lecturer in California and was loved by so many. 
"He truly believed in the quote by Bobby Sands, that 'our revenge will be the laughter of our children'.
"To his family, he was a devoted father who always tried to provide for his kids a better life than he himself had as a child.
"He used humour often to lift their spirits, protect his kids from the outside world and help them feel safe. He taught his kids to appreciate differences and to respect diversity and all ways of life.
"He could be silly and serious, wrote poetry and loved laughter, deep debates and spreading the word about the one per cent. He was humble.
"As a husband, he was deeply loved as a soulmate and best friend. He was giving, thoughtful and loving and the true love of my life.
"Bobby lives deep in our hearts and always will."
The funeral procession made its way to the New Lodge Memorial Garden in Donore Court for a republican tribute, led by Gerry Adams.
Bobby is survived by his beloved wife, Susana, his children, Treasa, Neill, Siobhan and Roibeard, grandchildren and great grandchild. He is predeceased by his first son Sean and first wife Valerie.