A FIRST professional boxing title is on offer for James McGivern at the Aura Complex in Letterkenny on Saturday when he faces Scotland's Josh Sandford for the vacant BUI Celtic lightweight title.
The Ormeau Road man is perfect through his seven previous contests, but had hoped to have landed this belt already only for a planned meeting with Tony McGlynn to fall through in April.
Cancellations and disappointments have been a theme for 'The Natural' whose career hasn't gained the traction he would have hoped since making his debut in 2020 behind closed doors due to Covid restrictions.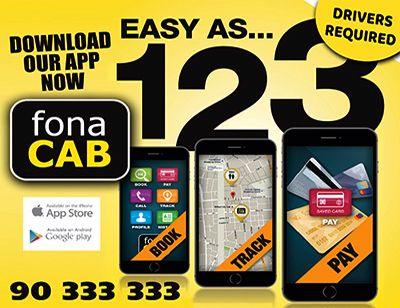 Indeed, he was due to appear the ill-fated RDS card in September and it seemed a case of 'here we go again', but he didn't have long to wait to get back in action as just six days later he was stepping through the ropes in Scotland for a points win over Jayro Fernando Duran.
Under the guidance of Sheer Sports, he believes he is now starting to see the road open up and on Saturday, a first title win against fellow-undefeated Sandford (6-0) can see him begin the ascent he craves.
"It's about time I had a fight knowing I had another one after it," said the 25-year-old southpaw.
"That fight in Scotland wasn't quite a spar, but I treated it as part of a training camp.
"How many times have I had a fight and then it's off? Fair play to Sheer Sports and Jason (Quigley, manager) as that (Dublin) fight fell through, but a week later they had me in Scotland.
"I was actually due to go and play golf down at Shane Lowry's course with my dad and our kid (younger brother Jack) that over the 28th and 29th (September), so I thought I'd just go play golf all day. But then Jason came and said there's a fight on the 28th so I told them to go on ahead and I went to Scotland. Now, it does feel like the start of something."
BUI Celtic Lightweight Title
𝐌𝐂𝐆𝚰𝐕𝐄𝐑𝐍 VS 𝐒𝐀𝐍𝐃𝐅𝐎𝐑𝐃

𝗥𝗨𝗠𝗕𝗟𝗘 𝙸𝙽 𝚃𝙷𝙴 𝙷𝙸𝙻𝙻𝚂 ⛰️
𝘓𝘦𝘵𝘵𝘦𝘳𝘬𝘦𝘯𝘯𝘺 | 𝘈𝘶𝘳𝘢 𝘊𝘰𝘮𝘱𝘭𝘦𝘹
𝘚𝘢𝘵𝘶𝘳𝘥𝘢𝘺 | 𝘕𝘰𝘷𝘦𝘮𝘣𝘦𝘳 18𝘵𝘩

𝐁𝐮𝐲 𝐓𝐢𝐜𝐤𝐞𝐭𝐬 | https://t.co/X6Y3okm4ns

𝑬𝑳𝑰𝑻𝑬 ꜱʜᴇᴇʀ… pic.twitter.com/eY7E0w8X0t

— Elite Sports Promotions (@elitesportpromo) October 29, 2023
McGivern enjoyed a glittering amateur career, winning bronze at the 2018 Commonwealth Games on top of Irish and Ulster titles.
His move into the paid ranks was greeted with excitement considering his talent and now he hopes he gets the chance to showcase his skills on a consistent basis.
Of course, part of the deal is to keep on winning, so Saturday's showdown against the Scot is vital.
The disappointments of the past means he is taking nothing for granted and knows he must perform to his optimum this week.
"Every day I get up, I think this is the start of my career now," he offered.
"But in the back of my head, I'm thinking 'don't get too excited as you know how things go'. But so far, everything has went smoothly.
"Josh Stanford is a tough test. We were meant to fight on the Dublin card, but he already had one booked. "Then I was going to go to Scotland to fight him for the Celtic title, but you can't fight for this out of Ireland. But it's clear he thinks he can win, I think I can win, so it will be a good fight."
McGivern still has ambitions of relocating to Scotland to work with former three-weight world champion Ricky Burns, but logistics and finance have put that move open hold for now.
He spent time with the Coatbridge man in the build-up to the Duran fight and enjoyed those sessions, so the plan is to find a way to making it permanent and victory this week could help in that regard.
"It's still what I want to do, but the logistics are tricky," he stressed.
"I went over to Ricky the week before the fight and we gelled really well. Once I got home, I thought I need to get back over there to train, but the dollar signs started to come up. If I went, I would have to stop working, so how do you get over there, keep yourself and survive in Scotland?
"My dad (Jim) basically fired me, gave me the P45, said I need to go to a pro gym and that sort of set-up.
"The plan is to get over to Ricky, but first I need a sponsor or some way of affording it."
🇮🇪 𝐌𝐂𝐆𝚰𝐕𝐄𝐑𝐍 VS 𝐒𝐀𝐍𝐃𝐅𝐎𝐑𝐃 🏴󠁧󠁢󠁳󠁣󠁴󠁿
BUI Celtic Lightweight Title

⛰️𝗥𝗨𝗠𝗕𝗟𝗘 𝙸𝙽 𝚃𝙷𝙴 𝙷𝙸𝙻𝙻𝚂 ⛰️
𝘓𝘦𝘵𝘵𝘦𝘳𝘬𝘦𝘯𝘯𝘺 | 𝘈𝘶𝘳𝘢 𝘊𝘰𝘮𝘱𝘭𝘦𝘹
𝘚𝘢𝘵𝘶𝘳𝘥𝘢𝘺 | 𝘕𝘰𝘷𝘦𝘮𝘣𝘦𝘳 18𝘵𝘩

𝘽𝘼𝙏𝙏𝙇𝙀 𝙊𝙁 𝙏𝙃𝙀 𝙐𝙉𝘿𝙀𝙁𝙀𝘼𝙏𝙀𝘿
Belfast's 𝐉𝐚𝐦𝐞𝐬… pic.twitter.com/JzOOOoHOst

— Elite Sports Promotions (@elitesportpromo) October 21, 2023
Jim will be in his son's corner again this week for what James feels will be a good test against a man who is at the same stage in their respective careers.
Sandford is yet to win by stoppage, so on paper may not be the biggest puncher, yet that can be a false economy with early fights against journeymen who are known survivors.
McGivern is quick to point out he has just two stoppages of his own in seven, the first against Mexico's Luis Montellano earlier this year before blasting through Denis Bartos in the opening round in April on the night he was due to face McGlynn.
Therefore, he admits it will be a step into the unknown for both this weekend in terms of power and resistance, but he is nonetheless looking forward to finding out and taking on an opponent with ambition that ought to see him have more opportunities to land.
"I only have two stoppages on my card, one that anyone could stop," he stressed.
"Then I had the Mexican guy I stopped which was good as he was as tough as old boots. That was a good statement, but on paper, I'm no knockout artist either.
"I don't know what's coming this time as I don't know much about him, so we'll find out in round one.