WHEN most people think of the Cultúrlann they recognise it as the leading Irish language cultural centre in Belfast.
 
But what many don't realise is that the Cultúrlann is home to a number of galleries and is currently exhibiting two shows by inspiring female artists. A Thinking Forest by Petra Dominová and 4D Mound Network by Jennifer Mehigan are open to the public until Thursday.
 
I caught up with both artists to talk about their work.
 
Born in the Czech Republic, Petra Dominová has lived half her life in Belfast and studied at the Art College in the city.
 
"The exhibition is called A Thinking Forest and the title explores the idea of seeing nature as sentient, as an eco-system that is alive and it comes from my own experiences in nature which I feel connected to and it is inspired by Irish landscape but much more in an intuitive,  surreal and mystical way," she says.
 
"The exhibition is really inspired by nature but also mysticism and symbolism. In the exhibition there are quite a few paintings, there are some photographs, video and a sound piece, but mostly it is paintings which are quite surreal. I paint using acrylic paints on paper and they are all on a black background and they are very symbolic I would say.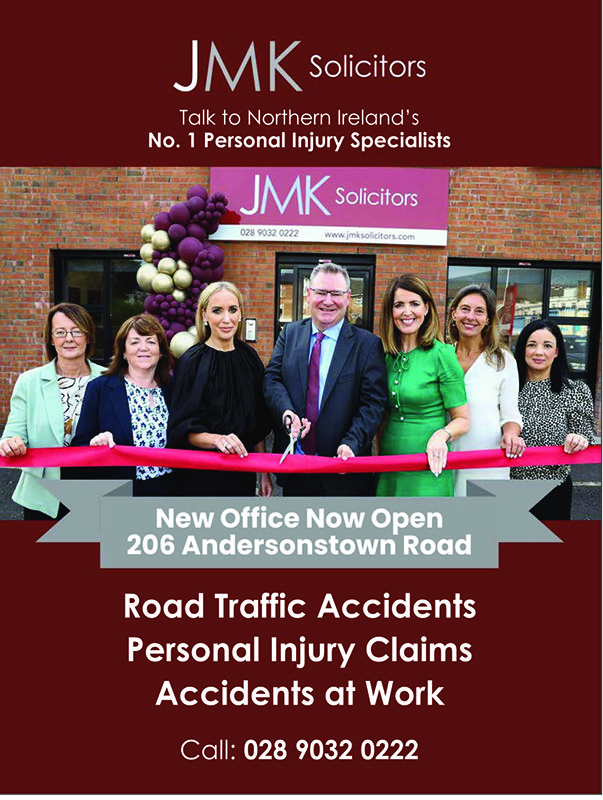 "A lot of the paintings are inspired by nature but in a more psychedelic way and a lot of them are inspired by occult symbolisms so there would be some very abstract pieces that are just purely symbolic and there are more mystical symbolic pieces."
 
Petra made the video which is part of the exhibition in Belvoir Forest in Belfast and also created the sound piece to "make the exhibition more atmospheric".
 
"I always loved being in nature but especially over the pandemic Belvoir Forest was a place I would go every day and it was the only place that I felt really at piece. I was already making art but it came into my art much more subconsciously and of course when you notice that then it becomes a much more conscious exploration but it still inspires me I would say.
 
"This has been my first exhibition here which has been such a good experience and I would love to come back again. I would like to thank everyone as it's been such a good experience and everyone's been so kind and generous."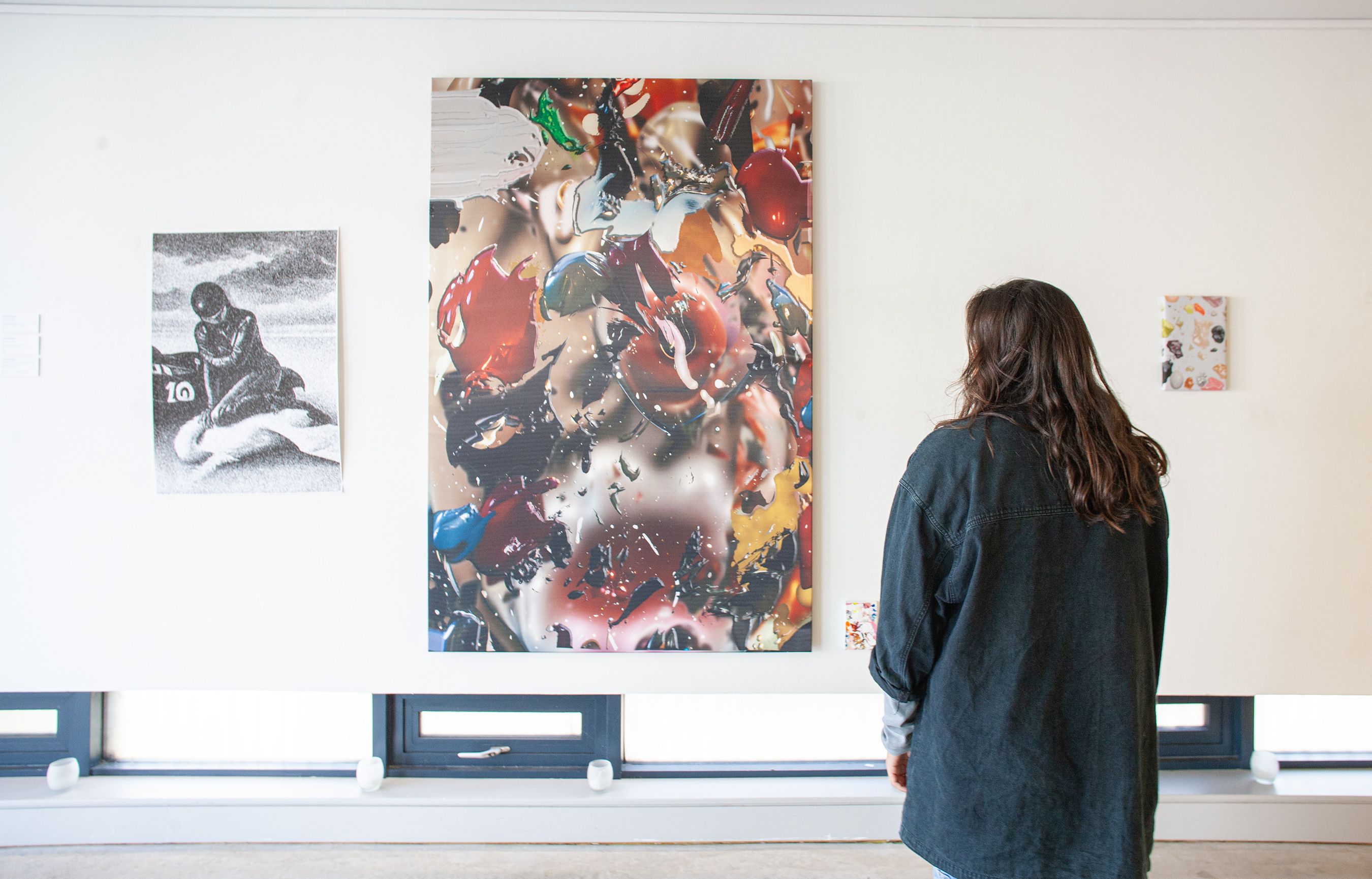 Artist Jennifer Mehigan lost her life's work when her studio went up in flames during a blaze in the Cathedral Quarter in Belfast city centre last year.
 
Now living in Limerick this is her first exhibition since the fire.
 
"It's a weird show to talk about because it's maybe more scrappy than my usual shows but I guess they're all separate paintings that are not necessarily in direct communication with each other but they kind of are," she said. "I've worked on them as if they are all separate sketchbook pages working towards a concept of a film that I'm making for January about a group of women who live on an island and things that happen to them in a post-apocalyptic period. All these paintings end up feeling like on the brink of things that are going to happen with werewolves and kind of mythical creatures."
 
So what inspires Jennifer's work?
 
"At the moment I watch a lot of MMA and UFC – that's definitely in there – and sort of female aggression. You know there is this idea that in a utopian world of all women everything would be perfect and there would never be any issues and that is so untrue."
 
Jennifer said the larger paintings in the exhibitions take her three to four hours to complete, while the smaller ones can take longer.
 
Looking back to the devastation of last year's blaze she says she lost everything that she had made over the last 15 years, including negatives from photos that she took when she was a child. 
 
"I thought it would have affected me more but it was like a really good editing experience where I was no longer weighed down by the baggage of stuff that I made before so it was like, okay I can do whatever I want now, so you make the best of it."
 
She admits that she feels "freer" now with her art. 
 
"Yeah, and I think the show kind of represents that, where I don't feel the need to continue using necessarily the same language I was using before that I feel more like, what's done is done, and now I can start playing with other things that are more interesting to me now."
 
Both exhibitions run until this Thursday.