A WEST Belfast woman who launched her own sustainable fashion business has been inspiring others as she creates beautiful, unique clothes from existing textiles.
Bronagh Crothers from the Falls Road launched Peachy Salvage when she was just 21, reworking, redesigning and recreating unique looks that don't cost the planet. 
She now supports young people in the local community in mending, designing and creating their own clothes.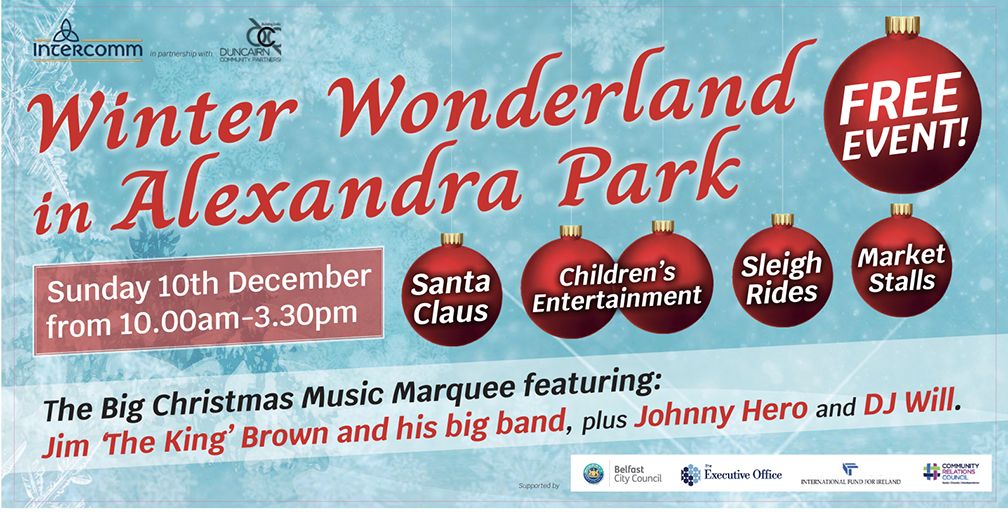 "I always had an interest in fashion and was always making things" Bronagh told us.
 "I was always stealing my daddy's Levi jeans, cutting them up, dyeing them, putting studs on them, and then he would find them weeks later and I would have turned them into a whole different outfit."
Bronagh studied Textile, Design and Fashion at Ulster University where she began to learn with surprise and then shock about the devastating impact the fashion industry has on the environment.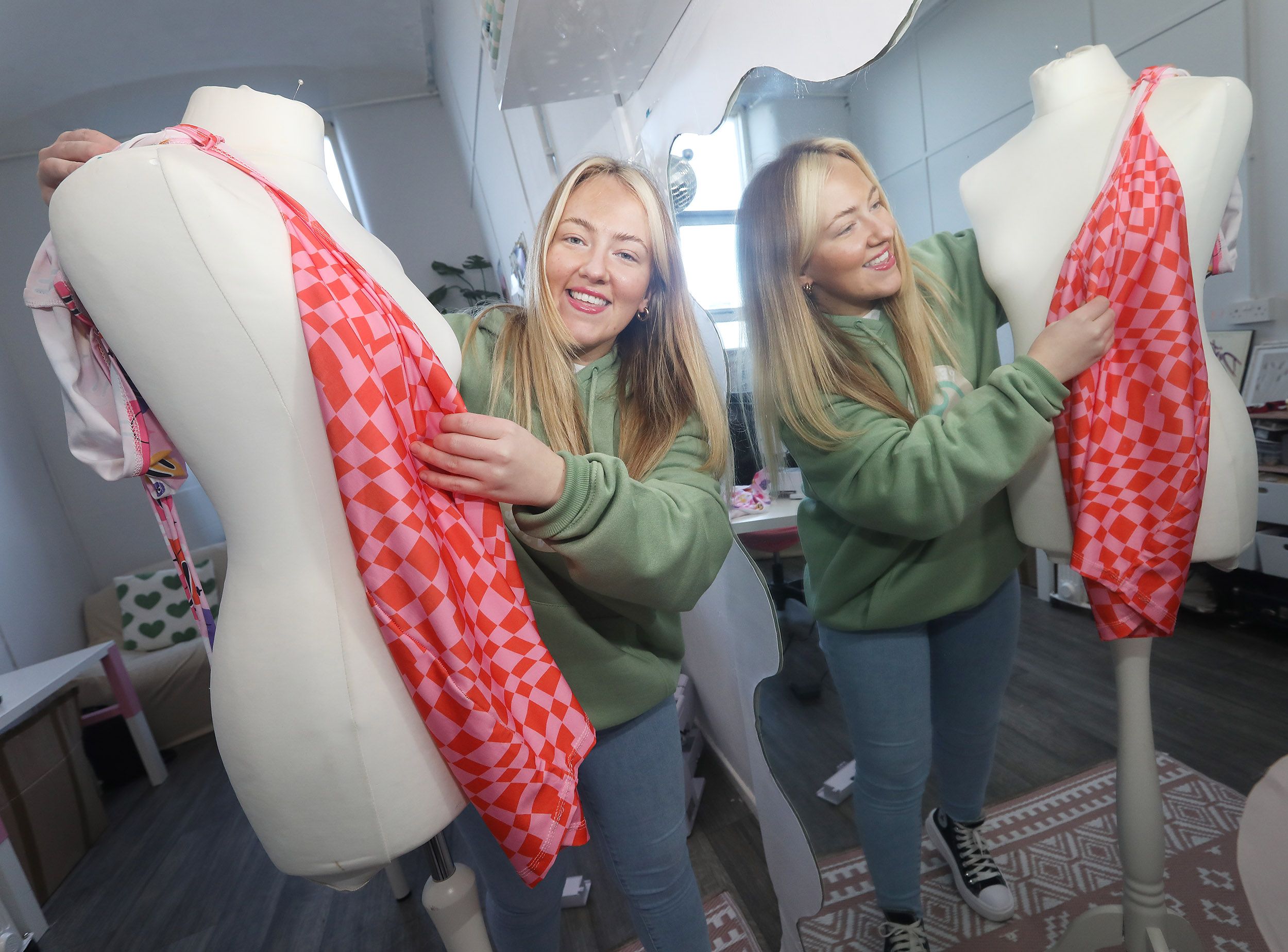 "It was then that I got really into sustainability. When I was making projects, I would take the waste yarn out of the bins. Then I would stuff them into the padding of a see-through coat. At the the end of the project, I was able to show over the period of three weeks that this was the waste that just one class produced."
After leaving university, Bronagh accepted an internship at a global fashion brand in Dublin but soon realised her future in the industry lay in another direction.
"It was really fun and I enjoyed the experience, but it just wasn't me," she said.
"You were sitting behind a desk working on a computer, you weren't on a sewing machine any more. I always wanted to work with my hands"
It was then that Bronagh decided to take the plunge and launch her own sustainable fashion business based at home in West Belfast.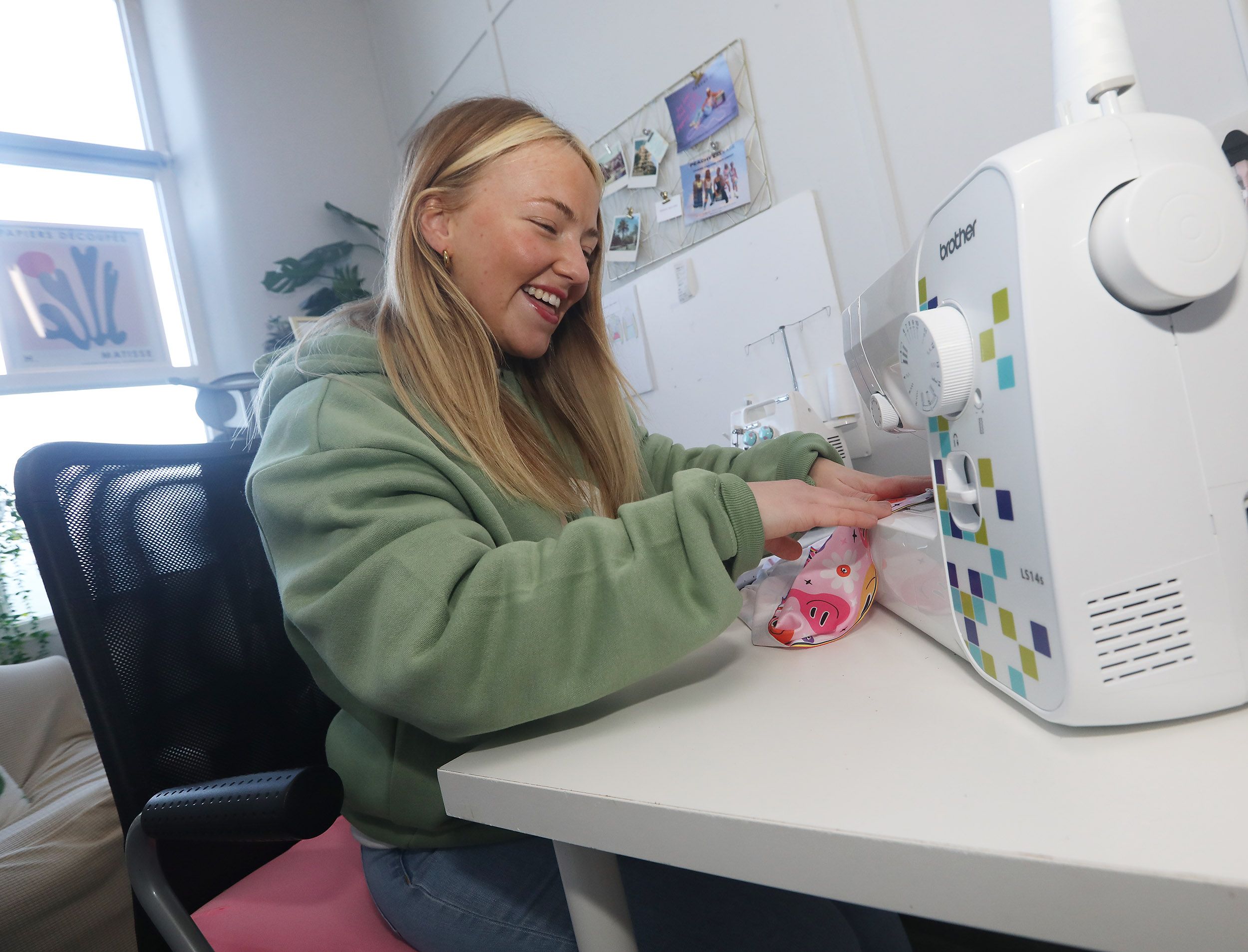 "It started off with just salvaging things and then there was a trend at the time where Peachy was just in. Then I put it together and it became Peachy Salvage," she said.
Based at Blackstaff Mill, Peachy Salvage does reworked vintage, custom-made orders and a handmade slow fashion range that is ethically made. Most recently, Bronagh has been working on formal dresses and special-occasion outfits. 
"I enjoy it, it doesn't feel like a job to me. It just feels like what I'm supposed to be doing," she said. 
Bronagh has been sharing her knowledge and sewing skills with the local community as she teaches her own classes and works with the Active Communities Network at Twin Spires to share the ultimate life-long skill. 
"I like working with people from the community, you can have a bit of craic and give back," she said.
Bronagh recently supported young women across Belfast redesigning and recreating sustainable fashion looks for the catwalk. Members of the Active Communites Network worked with Bronagh learning all about fashion and then showcased their stunning designs on the runway. 
While the aim of Peachy Salvage is to promote sustainability and raise awareness, Bronagh is keen to stress that shopping and clothes habits don't have to change completely.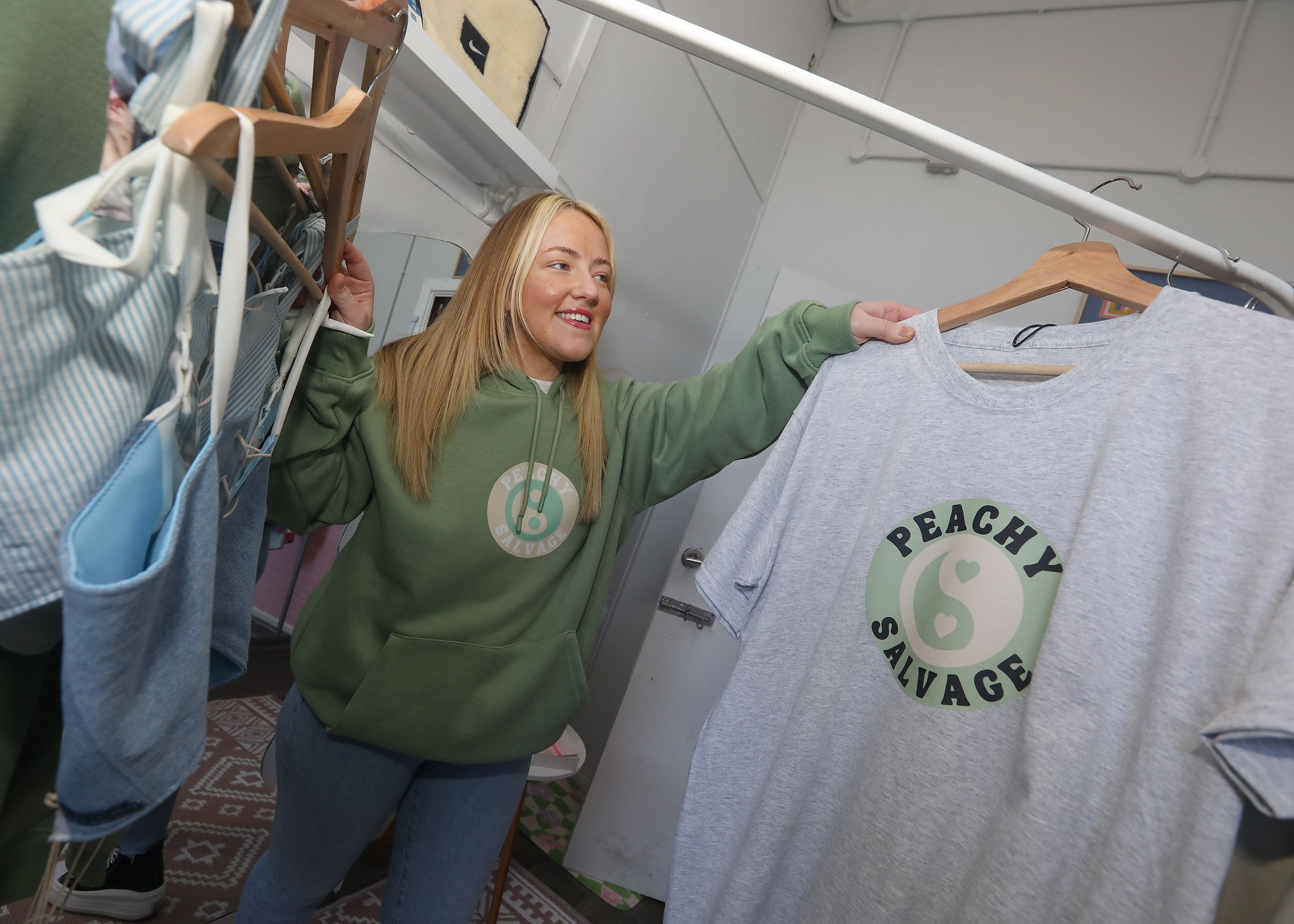 "Before we did that fashion show I was doing a reworking session with all the girls from Active Communities and I was showing them all the facts about sustainability, and the image of all those factories. 
"I said don't be afraid to shop in Primark again. It comes down to affordability, we're all working class people. It was more to raise awareness.
"The young people I had worked with in Active Communities, they're all inspired to go down the sewing route.
"It's about making people more aware that it's a good skill to have now. It was like a dying skill but now if you get the young people into the classes then they can get excited about it and tell their friends  'I made this.'
"After the fashion show at City Hall, the young people and me were nearly crying saying goodbye to each other. They smashed it – it was amazing."