A REDEVELOPED Casement Park will be a stadium that will throw open its doors to all insists GAA President-elect, Jarlath Burns, who is confident it will become the ultimate good news story.
Last week, it was confirmed UK and Ireland will host EURO 2028 with the Andersonstown venue listed as one of the stadiums and is in line to host up to five games in the competition.
Primarily, it will be a GAA stadium and the hope is that it will be open to host county and provincial finals in 2027, well ahead of the following year's European soccer extravaganza.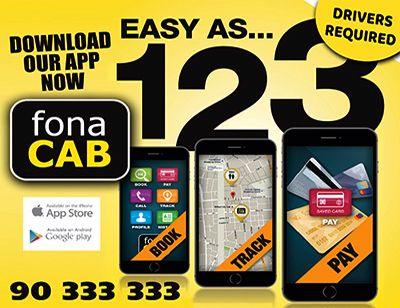 The minimum capacity for a host stadium is 30,000 for which Windsor Park's 18,500 falls well short of.
When sounded out, the GAA were only too happy to play their part and offer the use of a redeveloped Casement Park that would meet this standards as the alternative was that Belfast would miss out as a host city.
"It's a good news story and with the divisions there are elsewhere, it's incredible to think soccer will be played in Casement Park," said the Silverbridge native who was at St Mary's CBGS on Thursday for the opening of a new ball wall.
"We want to make peace and be a fully-inclusive stadium, fully-inclusive organisation. Inclusion is one of our values, so what better way to show that than by having the Northern Ireland soccer team play there? 
"The future of big stadiums in Ireland, given the cost it takes to have them built, is in this paradigm in terms of having these municipal stadiums and I'd love to see lots of sports played in Casement."
With Casement Park set to host #EURO2028 games, @AntrimLGFA & @MoneyglassGAC star Cathy Carey is looking forward to a new home for @AontroimGAA Gaelic games 🏐⚾️

Work will commence in early 2024, with Gaelic Games being played at the redeveloped Casement Park in 2027 🏟️ pic.twitter.com/zjCaRfYlfE

— Casement Park (@CasementPark) October 11, 2023
Confirmation of EURO 2028 coming to these islands was greeted with delight by the majority, but there has been a backlash in some quarters including a section of Northern Ireland fans who have made their feelings known about the prospect of games at Casement Park, rather than Windsor Park.
Chants of "shove your Casement Park up your hole" echoed around Windsor Park during last weekend's game against San Marino with the chairman of the Amalgamation of Official Northern Ireland Supporters' Clubs (AONISC), Gary McAllister said that the chanting was "a legitimate way for fans to express their opposition" to the Casement plans.
Burns understands the sensitivities of NI fans who would have wished to see games played at Windsor Park.
"I fully understand where the Northern Ireland Supporters Club is coming from with this," he insisted.
"Windsor Park is their ground and where their team has always played. I would understand they have difficulties coming to West Belfast as it would not be known for its support for the Northern Ireland team.
"That's a challenge, but if we're all prepared to overcome that challenge, it would be great and I look forward as President of the GAA to attend matches.
"I know that Brian McAvoy, CEO of Ulster GAA, has a wonderful relationship with the IFA and was at the San Marino match there at the weekend where he was made to feel most welcome, so these are the things that matter."
Suggestions that the potential playing of 'God Save the King' at a new Casement would prove an issue were also rejected by Burns who pointed to the use of Croke Park for rugby and soccer in the past.
He believes extending the hand of friendship is the only way forward and is confident the GAA community will once again prove itself as welcoming and inclusive.
"It's a bit like when England played their first rugby match at Croke Park," he continued.
"There was all this talk of 'what happens when God Save the Queen is played?', but people did the right thing.
"People are respectful to the cultures of other people. The GAA is respectful to the British culture and we have to show that, so this is an opportunity to do that by first, allowing our stadium to be used and secondly, having that reciprocated by others allowing the GAA community to show them how welcome we are to the soccer community.
"Because it is so far off, we will always look at the difficulties that hold us back, but that's not what leadership is about. Leadership and bridge-building is about going over to the other side."
🤩 @UEFA EURO 2028 is coming to @NorthernIreland 💚#UKIreland2028 pic.twitter.com/PUe9I7OUEC

— Irish FA (@IrishFA) October 10, 2023
Work is yet to begin with additional funds needed to to be signed off for the stadium that was initially due to cost in the region of £76 million when the first plans were submitted back in 2011 after the collapse of the Maze Stadium project for which the GAA was fully committed, but delays and a redesign could now see it costing at least £110 million.
The GAA remains committed to providing £15 million with £61 million ring fenced from the initial allocation. It is expected the Irish and British governments will find the extra cash to get the works started early next years.
However, the added money needed to build the stadium would be a de facto investment as the financial windfall of being a host city is predicted to exceed the figure spent.
"Stadiums are controversial projects," Burns accepts.
"Wembley was supposed to cost £500 million but cost £1 billion.
"The extra cost is nothing to do with the GAA or nothing to do with any of the money that was promised away back then (2011). 
"This is just honouring promises that were made. We wanted to go into the Maze project as we thought that was the best way of doing it. 
"We were really disappointed when that (Maze) didn't happen, so then it was only right we got a share to build our own stadium with the modern need of what it will need to build it.
"We understand times have changed and there has been a very difficult process but we've had to be respectful to the residents in the area as there will be a 30,000 stadium there and greater footfall. There have been obstacles to overcome, but I think it has been worth the wait as we are now going to build a better one than the original."