AIB All-Ireland Club Senior Hurling Championship Final
Ballyhale Shamrocks 1-22 Dunloy Cuchullain's 1-15
A POWERFUL finish from Ballyhale Shamrocks saw the Kilkenny club break Dunloy hearts at Croke Park on Sunday as they claimed their ninth All-Ireland hurling crown.
County star Eoin Cody was the star of the show as he finished with 1-5 for Pat Hobin's side banished the memory of last year's crushing defeat at the death to Ballygunner, his performance making up for the loss of Adrian Mullen prior to throw-in.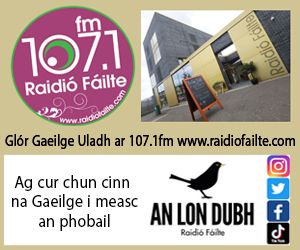 A glance at the score suggests that Ballyhale were comfortable winners, but not quite as Dunloy were right in this game, trailing by one and then just a goal as the game ticked into stoppage time, but it was two scoring flurries from Shamrocks that eventually put away a Dunloy side that put in a heroic effort.
Rank outsiders coming into the game, the Antrim champions did so much right, bagging an early goal and staying right in touch, but by withdrawing players around the middle, it took away from their scoring threat a little as Ballyhale had numbers to nullify the speedsters.
Also, the condition of the pitch did neither side any favours with jab lifting almost impossible, sideline balls only able to be played inside and therefore there were countless rucks.
Dunloy held their own in the physical stakes and had heroic performances all over the pitch with Kevin Molloy doing an excellent job at centre-back, while Ryan McGarry did well on Colin Fennelly for the most part, yet it was at the other end where the scores just weren't as plentiful.
Still, they will take so much from this game and know they are not a million miles off scaling the mountain for their club.
"It's just incredible really for such a small club and such a great group of lads! " 👊

Is é Eoin Cody Laoch na hImeartha inniu!
Comhghairdeas leis 👏#GAABEO @GAA_BEO | @officialgaa | @AIB_GAA

BEO/LIVE AR @TG4TV pic.twitter.com/4F3c2Jrlqc

— Spórt TG4 (@SportTG4) January 22, 2023
"We came here today knowing that we were a match for anybody and probably going down the home straight we dropped maybe three or four balls into the keeper's hand and at that time we needed the energy," said a dejected, yet proud Dunloy manager Gregory O'Kane.
"I think there was a point in it and the game just turned at that point and then the lads were out on their feet in injury time and got a few scores.
"Look, Ballyhale were always putting 15 men on the field and any Ballyhale player the goes on the field has a wealth of experience – the amount of All-Ireland Club titles they've won is phenomenal. They all have that big-game experience."
Dunloy would have looked for an early boost to settle and they got it as after Joey Cuddihy opened the scoring for Shamrocks, an excellent pass into the forwards from Keelan Molloy found Conal Cunning who popped to the on-rushing Ronan Molloy who still have plenty to do but blasted to the net.
The Kilkenny side responded well with three points on the spin through Colin Fennelly and a TJ Reid brace, but Dunloy were level with Paul Shiels landing.
Oran Quinn edged them ahead but was then caught out at the back with Fennelly gathering and popping outside where Eoin Cody whipped home.
Cody was in fine form for Ballyhale in the opening period, adding a further three points but Dunloy stayed in touch with Cunning accurate from frees and Nicky McKeague floating over.
The two-man inside forward line of Dunloy was living off scraps with the Ballyhale defence outnumbering them and the Kilkenny side pulled four clear late in the half, but the gap was down to two at the break with Seaan Elliott floating over and Cunning landing his third free of the half to leave it 1-9 to 1-7 in favour of the Kilkenny side at the break.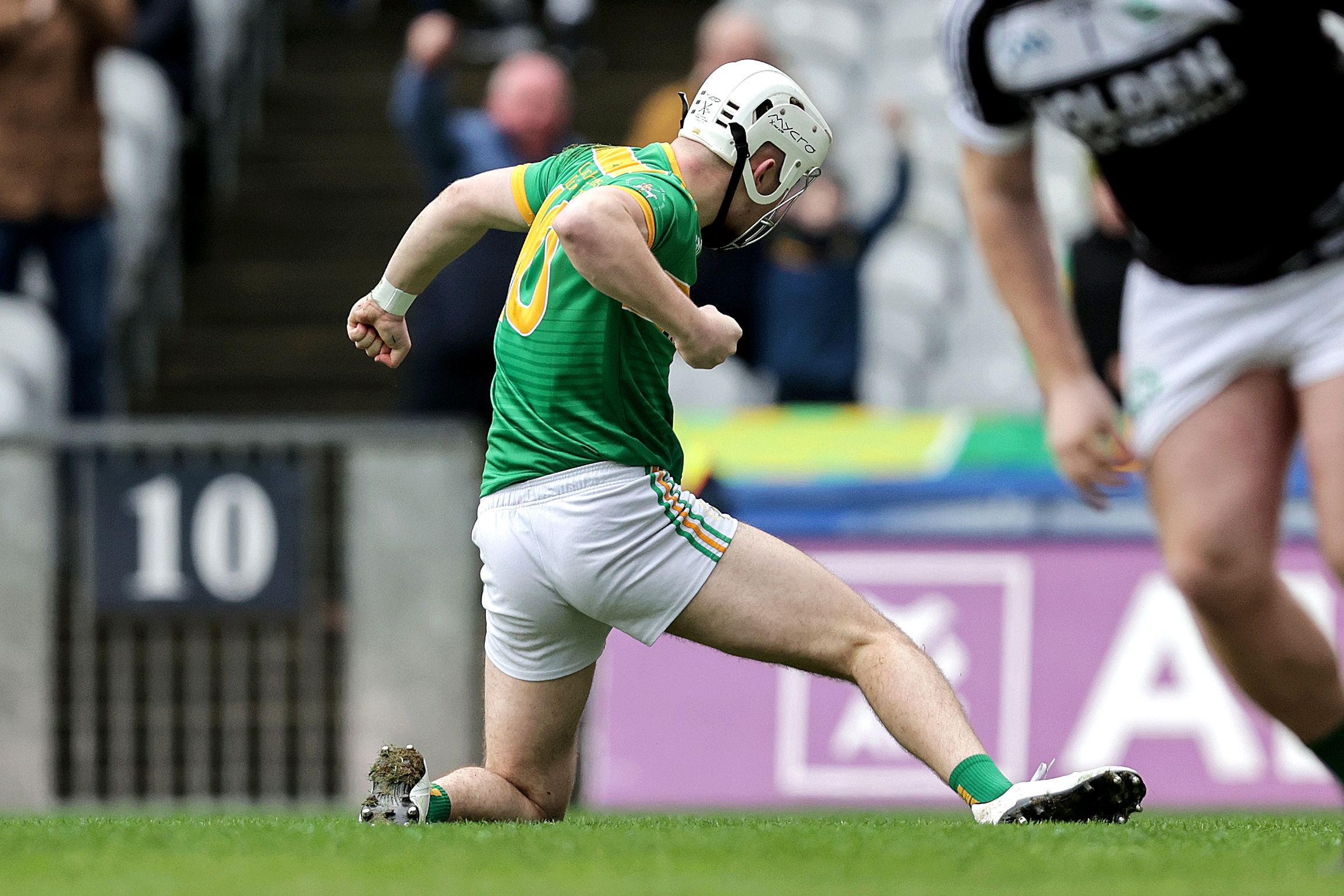 The second half was more of the same with Reid nailing yet another 65 and Cunning replaying from a free, setting up a score-for-score period with the sides swapping points.
Reid and Cunning were prominent with Eoin Kenneally chipping in for Ballyhale, while Keelan Molloy and a fine move finished by Eamon Smyth contributed for Dunloy who trailed by just one with 10 to play.
Their huge support started to believe as they had an answer to everything Ballyhale threw at them up until now, but suddenly the Kilkenny side began to pull away, rattling off four on the trot to make life a little more comfortable and the scores were now beginning to spread with Cody and Fennelly assisted by Paddy Mullen and Killian Corcoran.
Again, Dunloy found a reply with Shiels and Cunning landing points to leave a goal in it with the game moving into stoppage time and thoughts began to turn to last year's dramatic finale when Ballygunner snatched the win with a goal at the death, but Ballyhale were nowt about to let history repeat.
They shut any window of opportunity with Cody, Ronan Corcoran, substitute Brian Cody and Darragh Corcoran all on target to seal a ninth title for the Kilkenny club.
"It's an incredible win," said Ballyhale manager Pat Hoban.
"Nine All-Ireland and they have been unlucky in a couple of finals over the last couple of years.
"It's very easy to eat to get back there and talk about getting back - how many teams have said that? But for these guys to actually do it shows their character and ability.
"Dunloy really brought the battle to us and made a great start. They were well set up as we knew they were, but we seemed to keep finding their spare men even though we were aware of it. That's a credit to Dunloy as they have pace up front that can cause us problems, but coming down the home straight it was scary and I think the scoreboard flattered Ballyhale a lot."
As for the Cuchullain's, it may be the club's fifth All-Ireland final without a win, but there is a sense that getting past Slaughtneil in Ulster and winning an All-Ireland semis-final will see them push on further.
The age profile of the squad means they will be around for a while yet and having come so close to arguably the best club side ever, they will feel it's only a matter of time before All-Ireland glory is theirs.
"A team like that is always learning," O'Kane added.
"Ryan McGarry at full-back, 22-years-of-age, outstanding on Colin Fennelly. The spine of the team is so young. In terms of the experience of those games like that, sure it can only stand to them as a team.
"Every year is different. We'll assess everything. The boys have put in a huge effort and they'll be sore, but we'll go away. Hurling's our life, it won't change a thing. We'll still be playing hurling come the first league game because that's what we do.   
"I couldn't be more proud of my players coming here today and what they gave us. They're an absolute credit to themselves and their families and the Dunloy as a club."
BALLYHALE SHAMROCKS: D Mason; K Corcoran (0-1), J Holden, B Butler; E Shefflin (0-1), R Reid, D Corcoran (0-1); R Corcoran (0-1), P Mullen (0-1); N Shortall, TJ Reid (0-7, 4 65s, 2f), E Cody (1-5); E Kenneally (0-1), C Fennelly (0-2), J Cuddihy 0-1).
Subs: B Cody (0-1) for N Shortall (50), D Mullen for K Corcoran (59)
DUNLOY: R Elliott; P Duffin, R McGarry, O Quinn (0-1); C Kinsella, Kevin Molloy, E Smyth (0-1); P Shiels (0-2), E McFerran; R Molloy (1-1), Keelan Molloy (0-1), N Elliott; N McKeague (0-1), C Cunning (0-7, all frees), S Elliott (0-1).
Subs: D Smyth for N McKeague (45), C McMahon for N Elliott (54)
REFEREE: Johnny Murphy (Limerick)