Tailteann Cup Group 4; Antrim v Fermanagh
(Sunday, 3pm, Athletic Grounds, Armagh)
 
IT'S unlikely Antrim's footballers will require a rousing speech for motivation ahead of Sunday's final Tailteann Cup Group 4 game against Fermanagh at Armagh's Athletic Grounds (3pm).
Both sides are assured of a place in the knockout phase, with Antrim requiring just a draw to seal top spot that will merit a bye into the last eight and home advantage in that quarter-final against a preliminary round winner.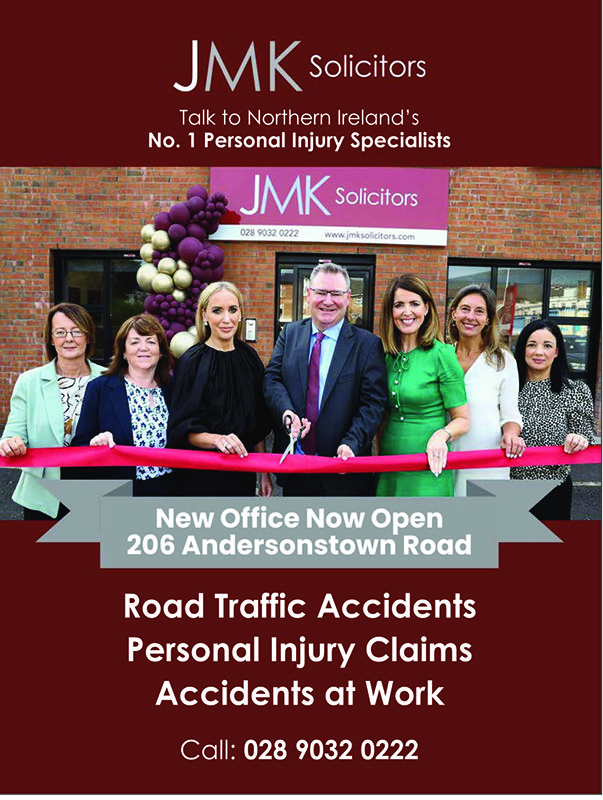 However, perhaps even greater again is the desire to right the wrong from the League meeting between the counties at the end of February in Corrigan Park when Antrim looked on course for a win when leading by eight midway through the second half, but were left scratching their heads at the final whistle as a huge finish from the Ernesiders saw them snatch a one-point win.
It was a defeat that stung Andy McEntee's men, but seeing it out a few weeks later in a similar position against Cavan suggested that lessons had been learnt and progress made.
They are keen to continue their trajectory this weekend and while revenge is not the mantra going out, the eagerness to gain the upper hand in a provincial derby is great and also ensuring they are in the business end of the competition with possibly just one more win from a semi-final at Croke Park.
"The Ulster derbies are always good," said team captain Peter Healy.
"Over the last few years we were the only Ulster team in Division Four, so you were always travelling away to Waterford, Leitrim, Sligo and places like that. It's good to have these Ulster derbies as there's always bit of bite to them.
"We've played Fermanagh in the League this year so both teams will know what to expect, so we're looking forward to it and will have no issues getting up for it.
"Both know it's winner-take-all with a home quarter-final at stake and if you do that, you're one game from Croke Park."
Round 3 | Aontroim vs Fear Manach

This Sunday our Footballers face @FermanaghGAA in round 3 of the Tailteann Cup. Throw in 3pm at the Athletic Grounds 🟨⬜️

Get your tickets and support our Saffs: https://t.co/K0E23aBZnC#AontroimAbú #SaffronSupport pic.twitter.com/fLVuEQd0mU

— Antrim GAA (@AontroimGAA) June 1, 2023
Antrim opened their Tailteann campaign with an impressive home win against Leitrim - the team who dumped them out of last year's knockout-format competition at the first hurdle - before grabbing another two points in Wexford when they recovered from a slow start.
Putting two victories back-to-back has eluded the Saffrons in 2023, so developing that momentum has been a plus according to the Naomh Éanna man.
"After the Leitrim game, we said we've won just one home game and hadn't manage to do back-to-back wins (in 2023) yet, so we were looking to go to Wexford and make some kind of a statement," he confirmed.
"We struggled in the first 15 or 20 minutes in that (Wexford) game but then started playing how we wanted to and in the end it was probably comfortable enough.
"We're just looking to carry it into the Fermanagh game as we want to top the group as there's a big incentive with a bye into the quarter-finals."
Antrim found themselves trailing by five after 20 minutes against Wexford with goalkeeper Michael Byrne keeping them in touch from place balls, but they began to find their stride and powered on in the second period with Aghagallon's Ruairi McCann hitting two goals.
Such a slow start may have been fatal to Antrim hoes in the past, but perhaps they manner of how they worked their way into the game displayed a mental fortitude that has been developed.
"Ryan Murray said after the game it was like watching the Leitrim (Tailteann Cup) game from last year all over again as boys weren't making the runs they should and boys were making the wrong decisions," Healy recalled.
"But we started to do what we wanted to and gave the ball to big McCann, got runners and boys were doing the right thing, so we got scores.
"Mick Byrne kept us in the game in the first half, but from the last 10 minutes of the first half we started to play the game we wanted to.
"We have done a lot of work on our forward play, so it was good to see that come to fruition."
The return of the #TailteannCup 🏆

This Sunday our Footballers face Fermanagh in round 3 of the Tailteann Cup. Throw in 3pm at the Athletic Grounds.

Get your 🎟 https://t.co/K0E23aBZnC#AontroimAbú #SaffronSupport pic.twitter.com/39BZJhzI5L

— Antrim GAA (@AontroimGAA) May 30, 2023
The competition itself has proven to be very useful as it gives teams who would normally be finished for the year extra games which can only aid their development.
With this being the first year of McEntee's reign, the more time to implement his approach the better and winning games also brings confidence.
It will be a step-up this weekend against Fermanagh having played two Division Four teams so far, but a good challenge and the opportunity to score a morale-boosting win that will put them in a good place in the competition.
"You are playing teams at your level and getting more games," Healy offered.
"I think all counties at this level are looking at it thinking the same thing - a chance to work on their system and give lads games, so it's been very successful.
"Some have questioned having so many games but I think it's a positive and winning our first two games has given us more exposure, so hopefully we can keep that going."