That's what 5,000 gig goers were chanting as the Kaiser Chiefs performed a storming set at the Féile Big Top. Despite heavy thunder and lightning earlier the rain stayed at bay as thousands flocked towards the Falls Park to hear the band who were ably backed up by Go Swim and the mighty Monkeeman.
The atmosphere was electric as the Kaiser Chiefs burst onto the stage with frontman Ricky Wilson giving the crowd exactly what they paid for - hit after hit. The man knows how to rock a mic stand, drum stick and tambourine as the crowd erupted for hits Everyday I Love You Less and Less, Ruby and I Predict A Riot, which had the crowd stomping in the mud.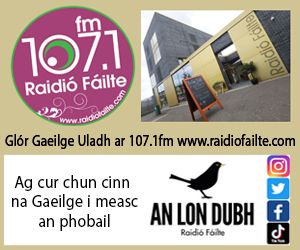 New material from their latest album Education, Education, Education and War were greeted with cheers as fan favourite Home rang out. The Féile draws to a close tonight with ska legends The Selecter, enjoy and don't forget the wellies!