LENADOON Community Forum held their Annual General Meeting last week in the Glen Community Complex and as well as going over the year's achievements, put forward plans for a five year 'People's Plan' to improve the area.
In attendance were members and representatives from the Department for Communities, Belfast City Council and the Housing Executive.
Outgoing Chairperson Tim Smith reported how the Forum had continued to deliver its services and continued to reach out to people of all ages and abilities in the community. Forum staff and volunteers reported on how they assisted residents and local groups throughout the year on housing, environmental and community safety issues.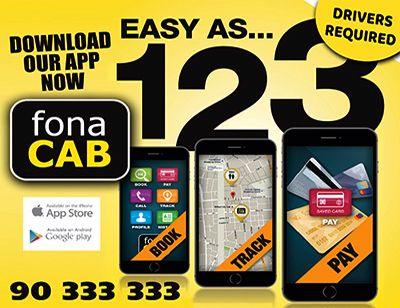 Kate Scullion of Lenadoon Community Forum said that the Lenadoon Counselling Service had delivered over 5,000 counselling sessions in the previous year. Counselling sessions were being delivered face to face.
The Weekend Suicide Intervention Service remains in operation and two ASIST courses were held during the year as well as the 'Walk and Talk' event which was held on World Suicide Prevention Day.
Sharon McCullough of the Lenadoon Training for Employment Project reported that they had commenced a new series of accredited information technology courses for local people. Funding from Belfast City Council, SRRP and NIHE had enabled these courses to be organised.
Renee Crawford from the Forum Development Team said the group had arranged consultations and meetings with local residents, statutory bodies, elected representatives and housing contractors.
𝗦𝗨𝗡𝗗𝗔𝗬 𝗪𝗔𝗟𝗞 l 50 to 50 Crew out in force to platform the 5K walk in @colinglenbelf this morning organised by Lenadoon Community Forum and Glen Community Parent & Youth Group.

Our Group message is It's Good to Walk, BETTER TO TALK 🖤 pic.twitter.com/seey2RxvuF

— Gerard Mulhern l 𝗣𝗚 𝗠𝗲𝗱𝗶𝗮 𝗚𝘂𝘆 (@puntersg) September 10, 2023
The Development Team also handled scores of housing and environmental cases and worked in partnership with community activists from Suffolk on the Stewartstown Road Regeneration Project. Also reported was the Health Day which was organised in August as part of the Lenadoon Festival.
The biggest announcement of the yearly meeting was that over the next 12 months consultations will take place to develop a new five year People's Plan for Lenadoon.
The plan will be called 'How to make life better in Lenadoon?'.
Michael Doherty of LCF said: "We aim to conduct the most extensive ever community consultation to seek the views of local people of all ages. The aim is to develop a new five year strategy to improve the quality of life in the area.
"We want local people to identify the needs and gaps in services and to agree on a set of priorities that the Forum will lobby government departments, statutory bodies and elected representatives on.
"We are encouraging as many people as possible to participate in the consultations as the views expressed in these will form the basis of the new Lenadoon People's Plan."