NEW family homes have been green-lighted as the last of Corrib Avenue flats are set for demolition.
Twenty-three new builds, made up of 13 homes and 10 apartments, will be built on the site and it is expected foundations will start to be laid by spring 2021.
Several flats that were built in the late 1960s have already been flattened in the area and brand new homes have replaced them.
Sinn Féin MLA Alex Maskey, who has been instrumental in the redevelopment project, welcomed news of the next phase.
"Corrib Avenue will have 13 new homes, 10 new apartments and all units will have their own frontage," he said. "I'm really pleased that the planning application is already submitted for the demolition of the three blocks of flats at Corrib Avenue for the redevelopment. It's well ahead of schedule.
Thanks to fire service again for response to fire at derelict flats in Corrib Ave. Time to seal these up tight until demolition and delivery of much needed new homes @nihecommunity as previous requested. pic.twitter.com/ue6gaNdoqH

— Arder C Sinn Fein (@Arder_C) August 1, 2020
"The Housing Executive have rehoused a number of existing tenants within the flats and all of that is very well advanced.
"Choice Housing Association have been given the contract with regards to the rebuild. I'm delighted with the progress which has made, we are looking at, by hopefully next spring, to start putting in foundations.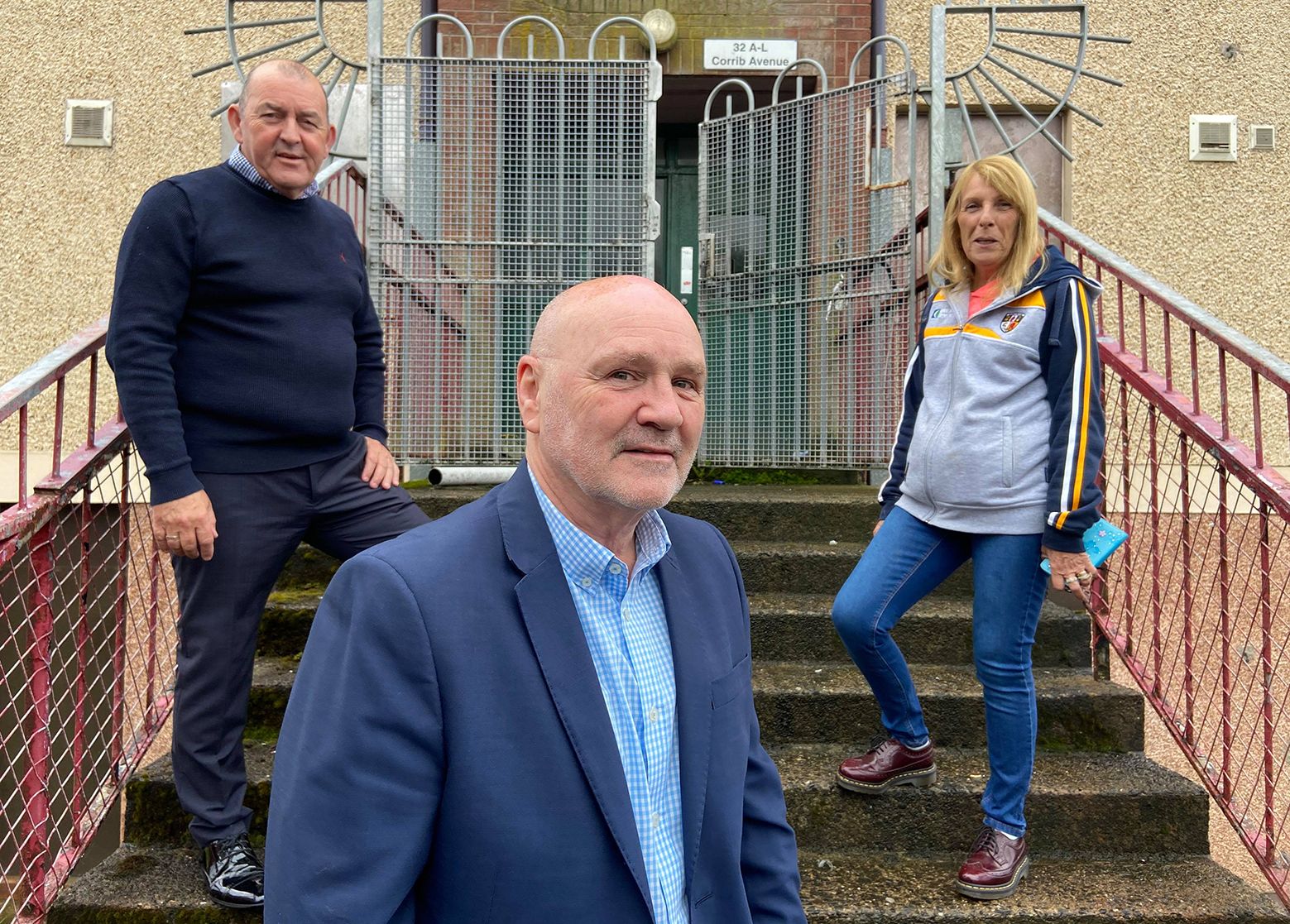 "A lot of work has already gone into getting the project to this stage. When I was re-elected again to serve in the West Belfast community I said those flats need to come down, what will go into this community will be a great addition to this area."
Sinn Féin Councillor Arder Carson also welcomed the latest news..
"The development will not only regenerate this part of Lenadoon but will provide much needed modern homes for families," he said.
"It is part of the ongoing replacement and improvement programme across the area addressing a range of housing needs."