THERE has been widespread condemnation after three Nazi flags were erected outside a mosque in Dunmurry last night.
The flags – which featured swastikas and the SS 'Death's Head' symbol – were raised on lampposts outside the place of worship in what is being treated as a hate crime. The Belfast Iqraa mosque is located in Ashley Park, just off Kingsway.
The fascist flags – which on Wednesday morning were removed by members of the local Muslim community under police supervision – have provoked widespread disgust.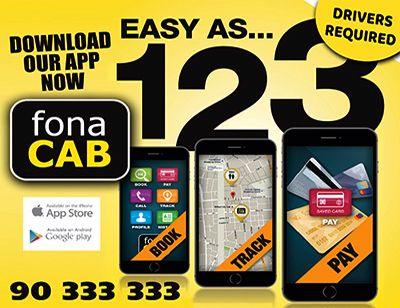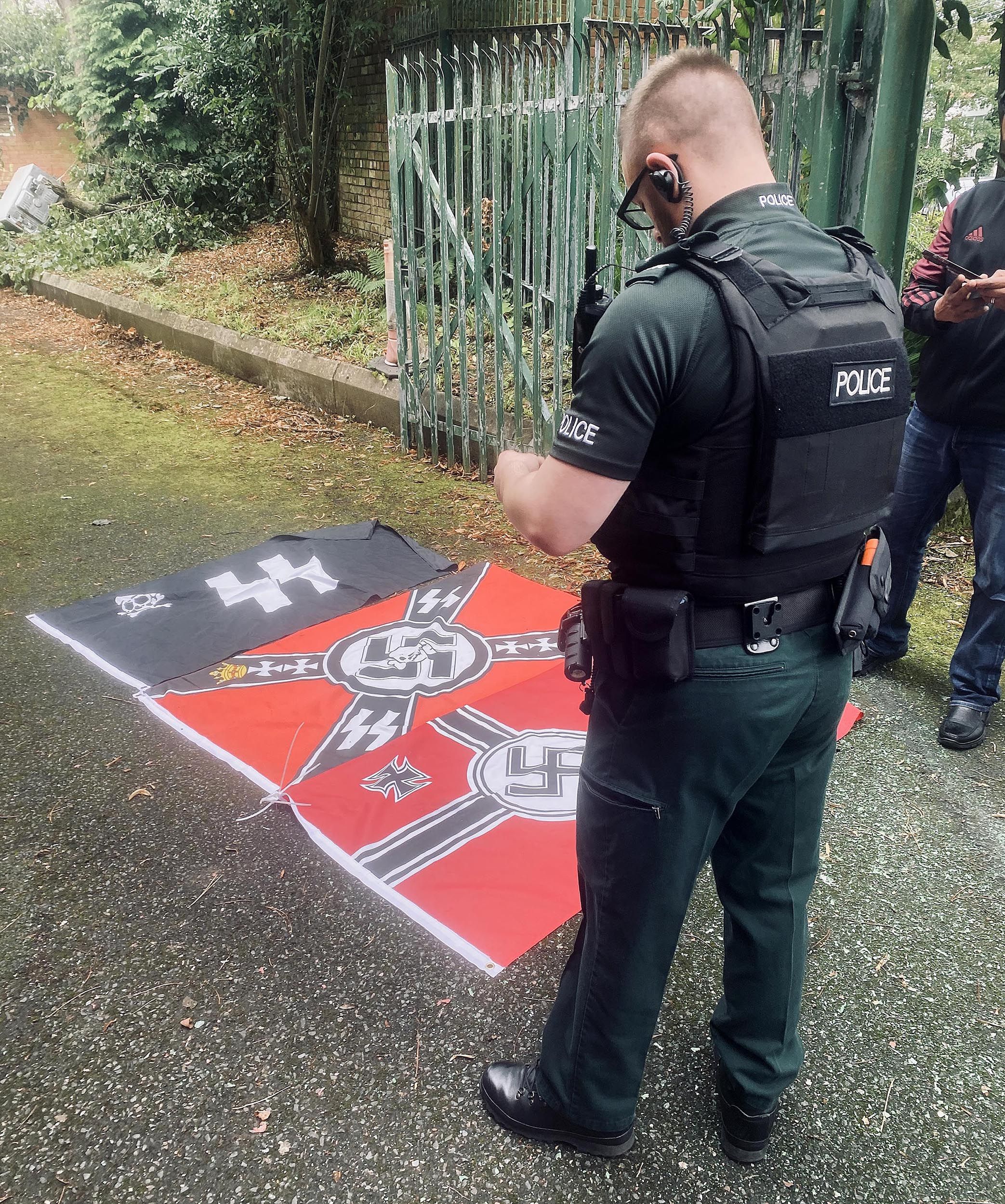 People Before Profit MLA Gerry Carroll condemned the flags and said fascism has no place within the community.
"This despicable and racially motivated action is clearly designed to intimidate members of a minority community," he said.
"Fascism has no place in our community. I send full solidarity to the members of Iqraa mosque and to all affected by this horrendous and racist act. 
"The far-right is whipping up Islamophobia and fear about immigration to divide people and scapegoat migrants for the economic and social problems facing our society. 
"We need to make a renewed effort to overcome racism, to defend migrants and refugees, and to uplift all communities together in the face of government neglect."
SDLP Councillor for Black Mountain, Paul Doherty, said those responsible for pedding hate in the community should be held responsible.
"It's absolutely disgraceful that these flags, a symbol of hate all over the world, have been erected outside a mosque in the Dunmurry area," he said. "I'd like to send my solidarity to all those who worship at the Iqraa mosque and school and praise the local residents who have quickly spoken out against this and made it clear that the people who put up these flags do not speak for them. 
"This is a welcoming area and a diverse community and any attempt to intimidate someone because of their faith must be condemned in the strongest possible terms. People of all backgrounds live together in this area with no issue and the actions of those who put up these flags cannot be allowed to harm community relations. 
"It is truly staggering to see flags of this nature erected in West Belfast. This is an area that strongly rejects fascism and I cannot understand why anyone would target a place of worship in this way. I'd urge anyone with any information about these flags to come forward to police. These flags must be removed immediately and the people behind this held responsible for peddling hate in our community." 
someone has hung 3 NAZI FLAGS outside the mosque in dunmurry
this is the most horrible thing i've seen on my life. clearly been someone used to putting flags up too. pic.twitter.com/N2vgcR85Wt

— méabh /ᐠ - ˕ -マ. (@imsl3epy) August 23, 2023
The PSNI have indicated they are treating the flags as a racially motivated hate crime.
PSNI Chief Inspector Brannigan said: "Our enquiries are at an early stage, however at this time, we are treating this report as a racially motivated hate crime.
"We are appealing to anyone who may have any information which may assist us with our enquiries to call 101, and quote reference number 360 of 23/08/23."