A NEW pilot scheme will see the Ormeau Road reduced to one lane of traffic on specified days during August.
It comes as organisers of the Open Ormeau initiative dropped plans to close the busy arterial road to traffic.
The project was put forward to try and provide more space for walking, queuing, socialising and expanding bars, restaurants and cafes out into the road in the light of Covid-19 restrictions.
The final proposal, which was approved by Belfast City Council's Strategic Policy and Resources Committee says the Ormeau Road will remain open to through traffic at 'all times'.
Traffic, however, will also be reduced to one lane of through-traffic in each direction with lanes designated as cycle priority and a 10pmh speed limit in place during trial periods.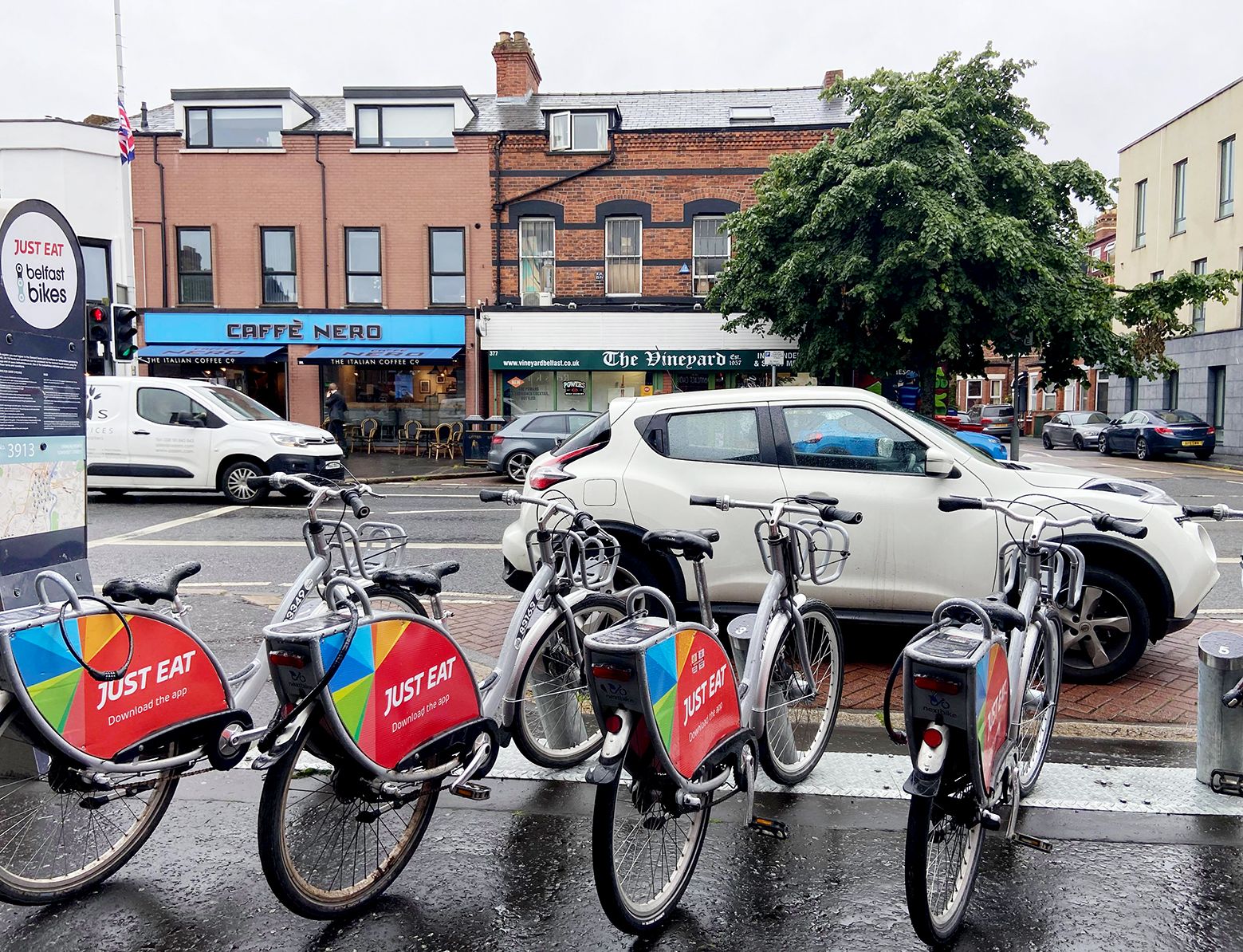 The proposal also states that the initial road closure idea did not receive the backing of businesses who did not believe any increase in people arriving by foot, bicycle or public transport would 'adequately' make up for lost trade from customers arriving by car.
Hours for the proposal have also been reduced.
The suggested time slots are Sunday August 16 from 1pm to 10pm, Saturday August 22 from 9am to 11pm, the following Saturday from 4pm to 11pm and Sunday August 30 all day until 11pm.
SDLP councillor Gary McKeown welcomed the new pilot plans.
"It is essential that we look at new ways of how our city and its communities can adapt to thrive, and challenge ourselves to come up with ideas to make this happen," he said.
"We are in a new era, so we need to recognise this and be dynamic in how we respond.
"Open Ormeau is a grassroots movement drawing volunteers from the local community on the Ormeau Road. The proposals have generated significant debate in recent weeks, with a range of views expressed. It is important that all of these opinions are taken on board and the proposals are adapted to reflect this.
Council to look at Open Ormeau pilot, with associated consultation 👍

At committee I spoke of the need for people to have accurate information to make up their mind, and for debate to be inclusive and civil so that everyone can make their voices heard.#OpenOrmeau

— Cllr Gary McKeown (@garymckeown) July 31, 2020
"I have spoken to a significant number of people with a range of views on these plans, as well as local businesses, so hope that the decision to look at running a pilot will enable both those who support or oppose the plans, and indeed people who have yet to make up their mind, to contribute. In reality, we can only see how these things would work in practice by trying them out, and a pilot would provide a safe, managed space to do this.
"It is also important that people have access to accurate information and open conversations can take place so common ground can be reached. These proposals would see council undertaking a consultation which would allow for representations, objections and comments of support to be submitted, which will enable people to make their views heard and be reassured that the process is robust.
"Ultimately, I think everyone wants to see the best for the Ormeau Road, so we need to work out together how we achieve this, without just reverting back to the old ways of doing things.
"Officers will continue to work with Open Ormeau volunteers to aid the design and facilitation of the trial, recognising the lead time required and the need for consultation, and subject to council approval and budgets being available."
An idea posted here on 16 June has led to a big community conversation. Today, after loads of engagement & listening by local volunteers, we present the Open Ormeau proposal as shaped by the residents and businesses of the area. #OpenOrmeau Full doc here:https://t.co/yX0G6POxif pic.twitter.com/1wpAeTU7Ia

— Ciarán Fox (@Ciaranovic) July 30, 2020