St Patrick's Day festivities were off and running early this morning as the ninth annual SPAR Craic 10K got underway from City Hall at 9am.
Lord Mayor Tina Black started the fun run which attracted a record 2,600+ registrations.
Following a route which took participants up the Falls to the Grosvenor then through the city centre to Botanic Gardens and the finish line at Ormeau Park, the Craic is the biggest 10K in the North.
Paddy's day off to a good start!!! ☘️☘️☘️ And it didn't rain!!! Now breakfast… #Craic10k #Belfast #NorthernIreland #StPatricksDay2023 pic.twitter.com/9WYZ9yoZHR

— Emma Vardy (@EmmaVardyTV) March 17, 2023
The field ranged from hardy runners aiming to complete the 6.2 miles at lightning speeds to fun-runners in green tutus and emerald tiaras (and that's only the men) just happy to complete the course.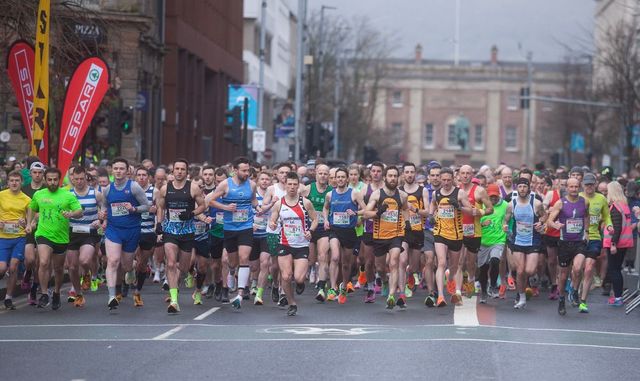 First males home, crossing the line together at 34 minutes 19 seconds were Patrick Bell and Stephen McAuley. First woman home at 36 minutes 25 seconds was Gladys Ganiel.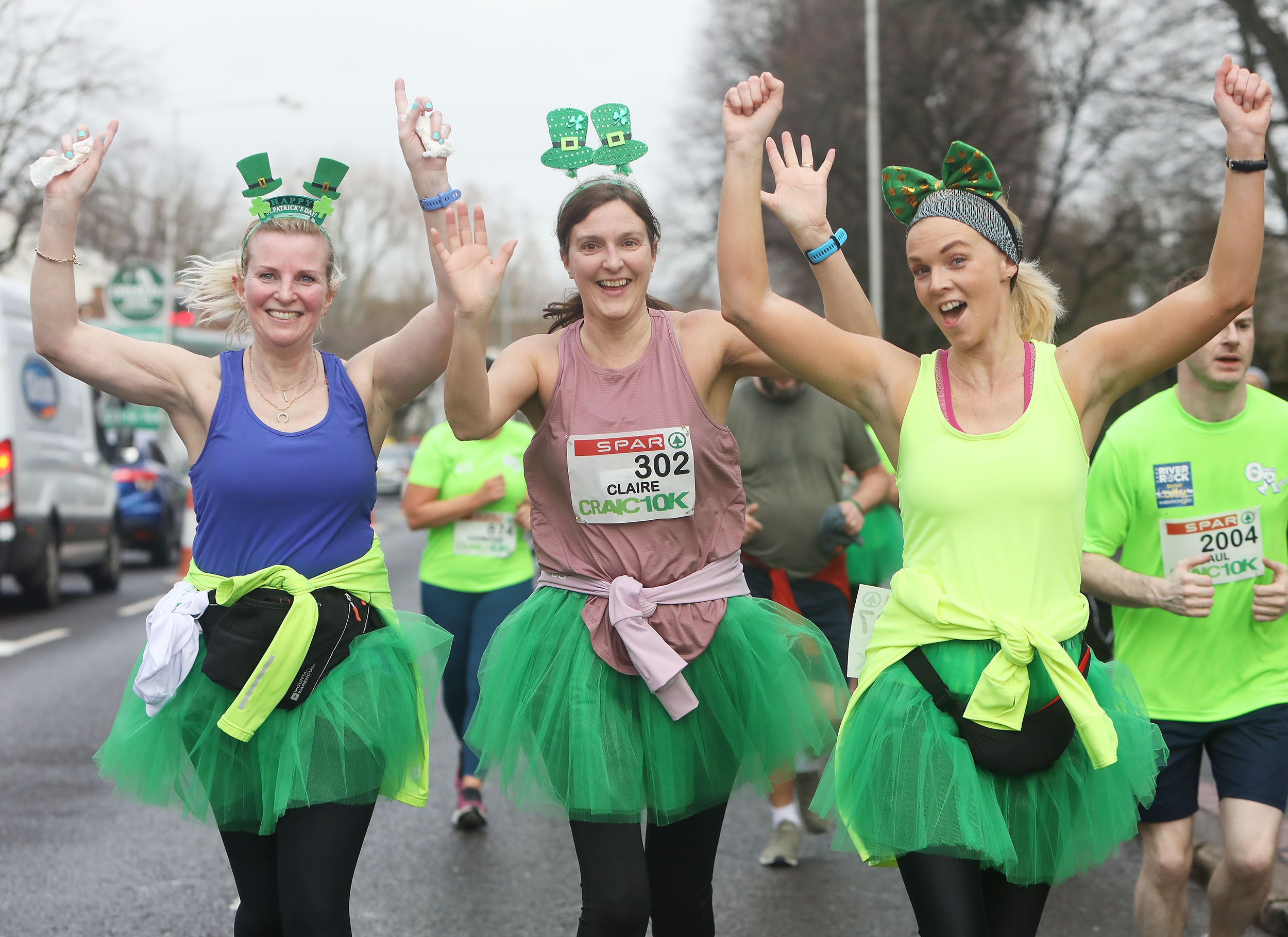 Among this year's sponsors, led by SPAR, were Options IT, Aflac NI, Queen's University, Total Produce, Better, Féile an Phobail and Tipperary Water while partners included Belfast City Council and Athletics NI.
All set up for @SPARcraic10k water station @OrmeauPark1870 pic.twitter.com/jhYBZ4xL5q

— LORAGBelfastHLC (@LoragHlc) March 17, 2023
Said Connla McCann of organisers Aisling Events: "Record numbers did provide us with additional logistical challenges but I want to say a big thank you to the volunteers, to the PSNI, the pacers, St John's Ambulance and the marshals who ensured all our runners got around the route safely. It's a fabulous way to start St Patrick's Day and we're in awe of those who make the Craic the start of their patron saint's day celebrations."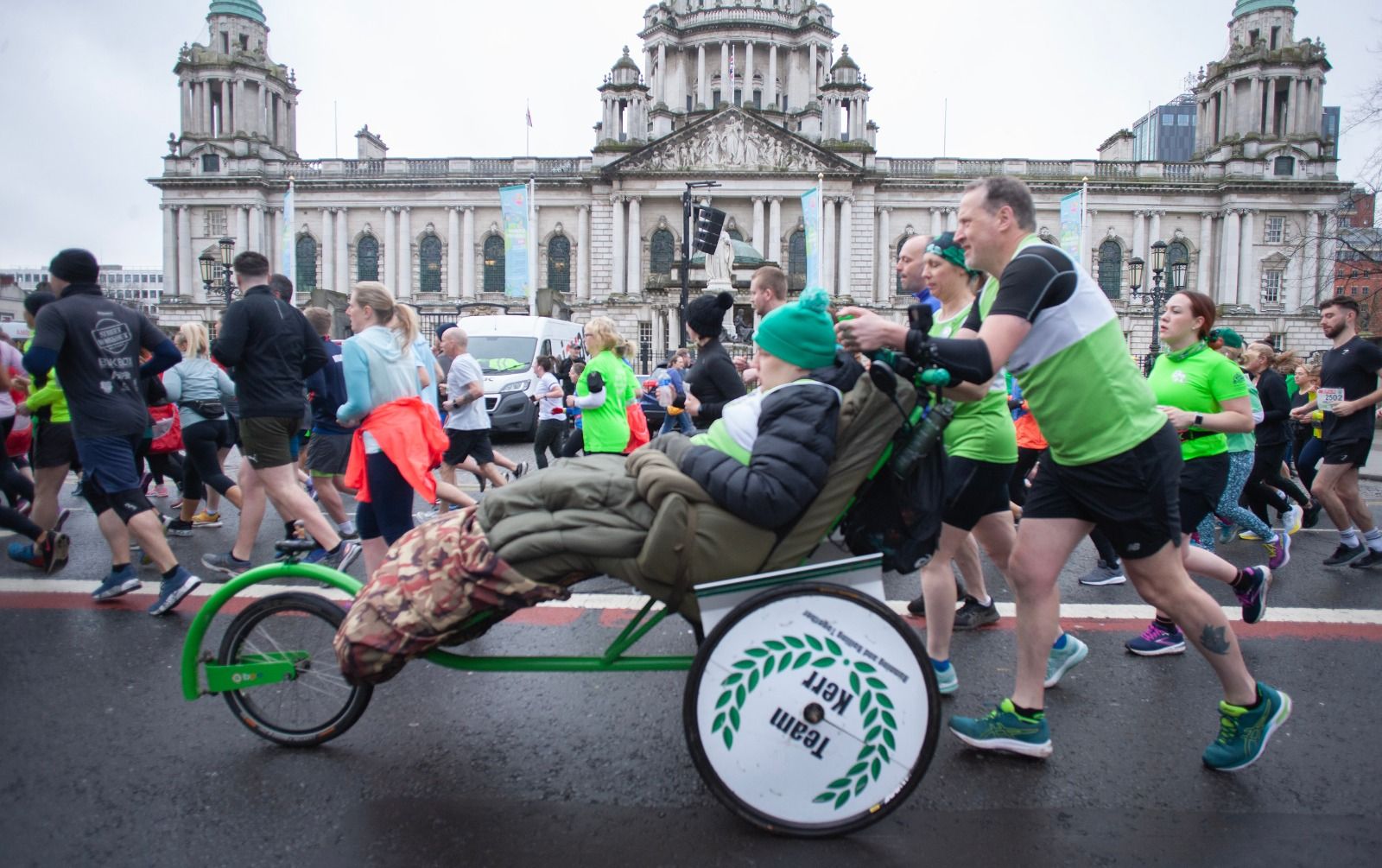 Full results are now online.