TURF Lodge residents are calling for clarity after receiving letters regarding proposed plans to redevelop the Fr Matt Wallace Centre complex.
The letter received by residents propose the "redevelopment comprising demolition of an extant building and development of two apartment blocks". This would include "12 units over 55s tenure and change of use and alterations of existing retail unit to apartments (eight units private tenure) communal amenity, parking, access alterations, landscaping and ancillary site works."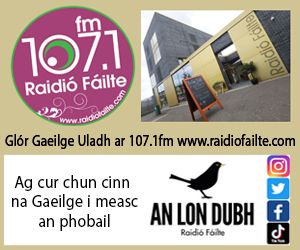 Sinn Féin Councillor Michael Donnelly said that he will be contacting the owner of the site on the proposals to get further information on what the redevelopment will involve.
At present, the Sinn Féin Councillor said his understanding is "that this will not affect those sitting tenants at the shops as part of the proposed redevelopment and that the developer has spoken with all of the tenants individually".
The councillor also said now is the time for residents and tenants to "raise any concerns" or to ask questions of the developer. 
"We're going to speak with the developer, seek out his intentions and make sure the community are kept involved in the consultation process. 
"We'll be more than happy to facilitate a meeting and possibly use Holy Trinity Youth Centre to host. Community consultation is key," he added.