WITH six million albums and counting, 12 Top 40 singles and two number one albums, Scottish favourites Deacon Blue are set to bring the party to the Falls Park Féile Big Top on Saturday night.
With plans for a 30th anniversary tour shaping up for the autumn, the band have had continued success since their debut album Raintown was released in 1987 and its follow-up, 1989's number one album When the World Knows Your Name which included the juggernauts Real Gone Kid, Wages Day and Fergus Sings the Blues.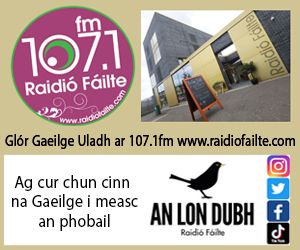 "It's hard to keep us away from Ireland," laughs frontman Ricky Ross ahead of their Saturday night show. With a new album set for release in September fans will be treated to some new material as well as the eagerly-anticipated classics.
Having split in 1994 Ricky explained how the band were estranged for five years before getting back together in 1999 to play a benefit gig "for a charity close to my heart".
"After that we would tour together but also continue to do our projects. In and around 2008 we decided that we'd either be a real band and make records and be creative or stop. We decided on the creative route and we've made three albums and an EP in four years and we're enjoying the creative role."
With new album Believers, influenced by the refugee crisis, set for release on September 30 we asked what can fans can expect.
"The album is pretty positive. Events have a way of making us turn inward and becoming more fearful and less trusting and hopeful. Believers encourages us to be hopeful. It's produced by Paul Savage who produced our last two records and, as ever, we played it all live in the studio."
Ricky told Daily Belfast that the title single, Believers, is surprisingly optimistic considering its subject matter.
"The background to the song is the constant flow of 'Believers' throwing themselves into the sea to escape the war in Syria. Some of us might see these people as a threat but I think they are also an inspiration and a challenge for us to look beyond ourselves. Essentially the world is made up of people who show faith in each other and those who, often for good reason, are fearful. We like to think the fearful can become hopeful too."
So is the Féile headline gig a warm-up ahead of their Waterfront date this autumn? "There's no such thing," he replies, "every gig is the only thing we are thinking about."
With a successful career as a broadcaster as well as a troubadour, Ricky says "Everything I do comes out of love of music.
"I love radio and I love playing music on the radio. Music broadcasting is really only about how good the music is and I get to play brilliant records. I'm very lucky."
As for the live shows: "Our gigs are about making everyone in the room feel they are in the most important place in the world in that moment."
Tickets for Deacon Blue, supported by Hue and Cry, are on sale priced at £25. For more ticket information visit www.ticketmaster.ie.