Toals Steel & Sons Cup semi-final (AET)
Crumlin Star 3-3 Derriaghy CC
(Crumlin Star win 5-4 on penalties)
SHANE Harrison proved the Crumlin Star hero as his save from Billy Cassells in the 10th penalty of the shootout sent them into the final of the Steel & Sons Cup after a thriller at the Blanchflower Stadium on Monday.
The North Belfast men led, were brought level immediately, went two in front and then were hit with a late equaliser in normal time after missing a penalty as the ghosts of semi-finals past threatened to revisit.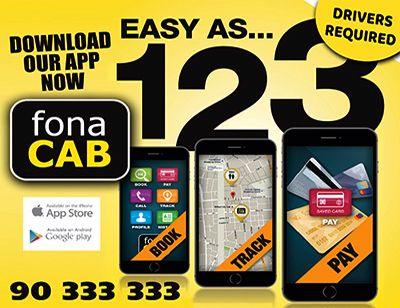 However, those past disappointments evaporated as this time it would be their night as they netted all five spot-kicks and Harrison was equal to Derrighay's final; effort to see them through to the Christmas Day decider.
"It"s a huge relief," said Crumlin Star manager Paul Trainor.
"We were in a position to go 4-2 up (in normal time), missed a penalty. 
"Fair play to Derriaghy who came at us, but I thought in extra-time we might have got a chance. It's not a nice way to go out on penalties, but we have that monkey off our backs."
The opening quarter of an hour saw little by the way of chances with Derriaghy sharp in the tackle and Star happy to pass and probe, but it soon exploded into life.
On 17 minutes came the opener as Star's Breandan O'Neill saw a shot deflected out for a corner and from Noel Halfpenny's delivery from the right, the ball broke out to Fra Nolan at the edge of the box to let fly through bodies and put the Ardoyne side into the lead.
That lead would last a matter of seconds as from the kick-off, Derriaghy sent a low ball up the left channel for Billy Cassells' pace to see him get by O'Neill and finish past Shane Harrison.
It was very much game on, but the North Belfast side would regather themselves and five minutes later they were back in front as a tidy move out from defence ended with O'Neill curling in a superb ball from deep on the right and Halfpenny's glancing header beat Jonah Nicholl.
Derriaghy would lose midfielder Stephen Sullivan to injury and things would get worse in the 31st minute as an Aidan McNeill free-kick from out on the left was nodded back across goal with man-of-the-match Joe McNeill finishing first-time as he squeezed his shot inside the near post.
I'll fly with youuuuu💚💚💚💚 pic.twitter.com/9fbRQYtnqv

— Crumlin Star Football Club💚⭐ (@CrumlinStarFC) November 13, 2023
Derriaghy were shellshocked but they mangled to gather themselves and were right back in it by the half-time whistle in rather fortuitous fashion as what looked like a cross by Curtis Black on the left had enough on it to beat the dive of Harrison to cut Crumlin Star's lead to 3-2 at the end of a thrilling opening half.
Star pressed to restore the two-goal advantage in the second period and they had their chances.
Kevin Trainor clipped in a teasing cross with Halfpenny's glancing header just inches away and then Trainor let fly from distance with Nicholl forced to turn it over.
Derriaghy had their moments too with Cassells on the end of a long ball from Black and the winger cut inside to curl a shot Harrison saved up and over.
The chances continued to come at the other end with Nolan twice seeing shots either deflected or cleared, but the big chance to put the game away came 11 minutes from time as a ball into substitute David Fearon saw him taken out just inside the area by Nicholl and the penalty awarded. Fearon dusted himself off and while he sent the Derriaghy goalkeeper the wrong way, his effort came off the post and was cleared.
There was a sense these misses might cone back to bite and they proved correct five minutes from time as Jordan Blake got onto a long ball up the right channel and his pace saw him cut inside to send a low ball across goal with Black following in to thump home first-time to level.
Derriaghy had a chance to win it when Blake got on the end of a Barry Moore free-kick but his header was diverted over for a corner. The delivery afforded Joseph Reid a free header at the back post but his connection was poor as it finished level and extra-time was required.
The first period saw Star substitute Barry McKervey let fly with a low free-kick from the edge of the box that whistled wide, while in stoppage time, the trickery of Derriaghy's Cassells saw him get into the box but his cut-back was cleared.
Star had a couple of sights in the second period with Kevin Lynch unable to fully connect with Fearon's cutback and then his header from McKervey's cross was off-target.
At the other end, Curtis Black saw his llow drive easily gathered as a winner couldn't be found and penalties it was.
Star went first with McKervey, Aidan McNeill, Niall Hawkins and O'Neill all finding the net, while Barry Moore, Blake, Black and Andrew Foster did likewise.
It was effectively sudden death and Fearon converted for Star to make up for his earlier miss with Cassells needing to do likewise to keep it going, but Harrison saved to spark scenes of jubilation for the North Belfast men who now met Comber Rec in the final.
"It will be a tough game against Comber," Trainor added.
"They are a tough, physical side but we have a number of games in the coming weeks.
"We've Shankill on Saturday (in the Intermediate Cup), have Comber in the Border Cup on Wednesday week and then again in the Irish Cup, but we will enjoy tonight as this is our spirit that came through."
CRUMLIN STAR: S Harrison, B O'Neill, A McNeill, N Hawkins, A Lillis, J McNeill, N Halfpenny (B McKervey 80), K Trainor, K Lynch, F Nolan, S Smyth (D Fearon 60)
Goals: F Nolan 17, N Halfpenny 22, J McNeill 31
DERRIAGHY CC: J Nicholl, G Henderson, B Hamill, B Moore, J Reid, A Foster, B Cassells, S Sullivan (M Collim 28, replaced by W Elliott ET 5), J Blake, C Black, K Rice (B Ledlie ET 20).
Goals: B Cassells 17, C Black 42, 85
REFEREE: Andrew Woodside